Russia Winter Destinations - Karelia
---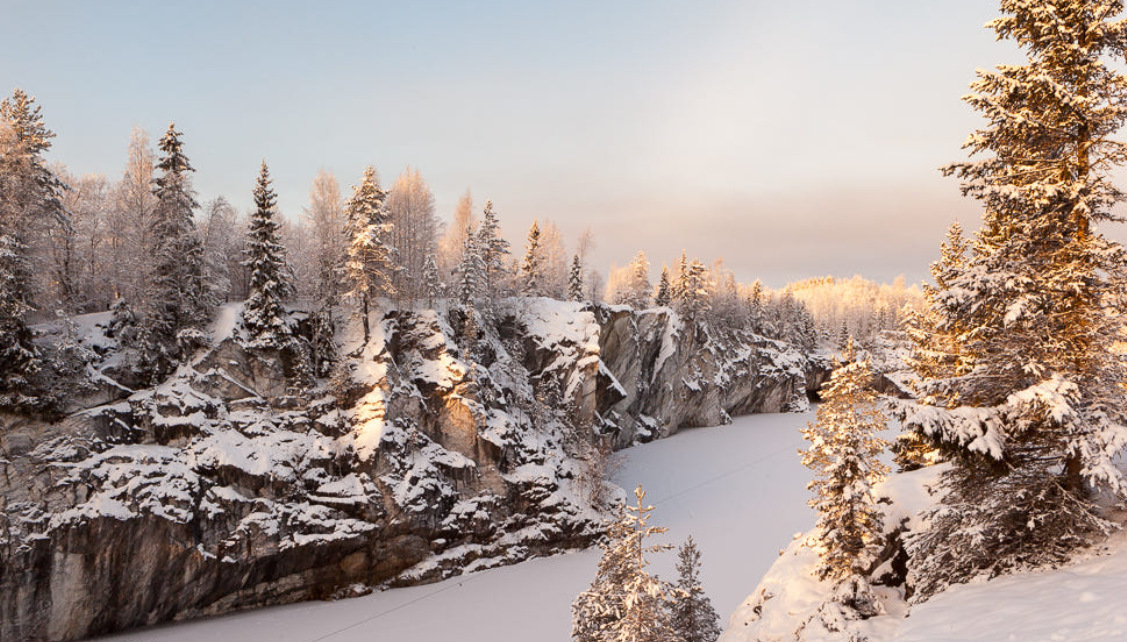 ►Routes ►Places ► Top Winter Destinations in Russia ► Winter Karelia

Local Time: Moscow Time  
Distance From Moscow: 1020km
Average Winter Temperature: -20C
  Karelia is the closest part of Russia from Moscow and St Petersburg where you can experience a real Russian winter in real Russian nature, ride on a dog sleigh through endless forests, cross the frozen surface of Lake Onega on snowmobiles, try national Karelian cuisine and admire the wonderful wooden architecture of the Russian North. Karelia is known as a republic of forests and lakes and therefore the air here is clean and the snow is blindingly white.
  The republic is also home to one of the wonders of Russian wooden architecture - the Transfiguration Church on Kizhi Island. The church is built completely out of wood and was assembled without using any nails. The capital of Karelia is Petrozavodsk which is 1,000km north of Moscow. It is one of the most well-developed tourist centres in Russia. Close to the city on the shores of lakes Onega, Syamozero and Suoyarvi are many holiday resorts, most of them consisting of cosy wooden cabins.
---
  WHEN TO GO TO KARELIA
---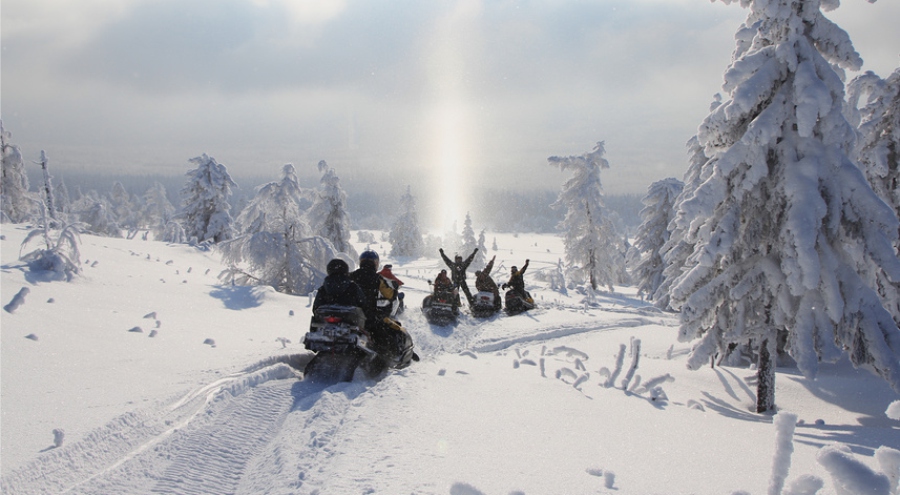 From December to March the temperature in the region is around -10C to -20C, although sometimes it can fall even lower. The most comfortable winter weather for a holiday here is from January to mid-March.
  Snow begins to lay at the end of November or the beginning of December but if you plan to go on a dog sleigh or a snowmobile it is better to plan your trip for some time between the end of December to mid-March. Lake Onega freezes over in February and the ice remains until mid-March. The trip to Kizhi island on snowmobiles normally possible from the end of January to the beginning of March.
  Karelia is one of the most popular winter destinations for Muscovites and people from St Petersburg, therefore it is best to book your trip in advance; tickets sell out for weekend trains especially quickly.
---
  HOW LONG YOU NEED IN KARELIA
---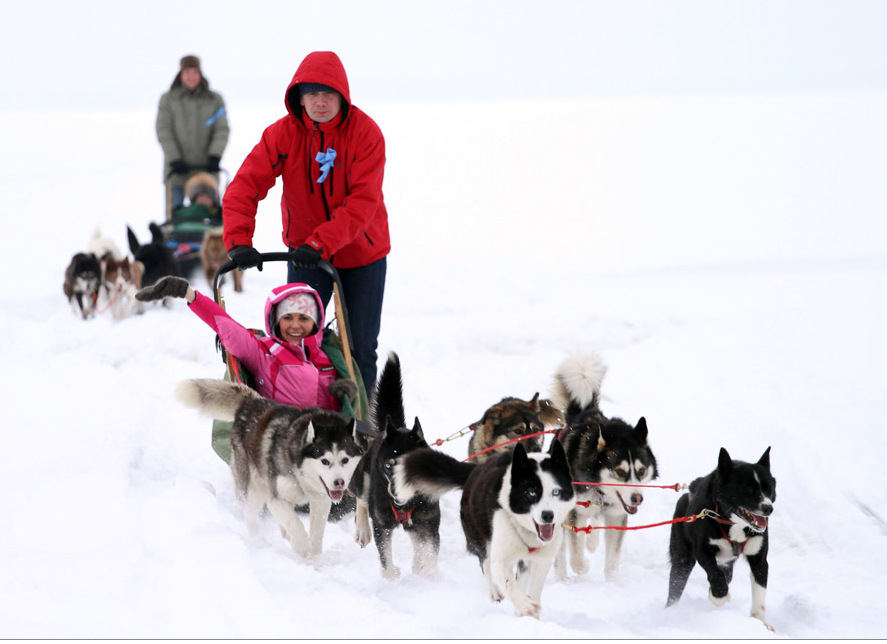 You can go to Karelia for just a short period, although it would be best to have at least two whole days there. However, there is certainly enough to do there for even a week or more.
---
HOW TO GET TO KARELIA
---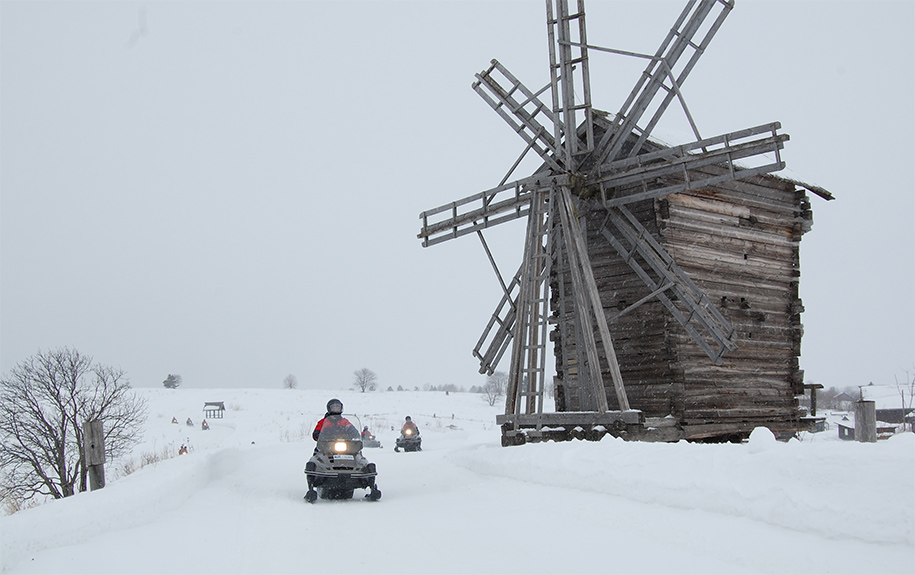 Karelia has good transport links with both Moscow and St Petersburg, which is relatively close for Russian standards.
  From Moscow the best way is to get the Karelia 2-storey night train. It has a convenient schedule and runs daily. It takes 12 hours. First and second class carriages are available. 

  It is possible to travel to Karelia by plane, however mostly during winter season. It takes 1½ hours.
  From St Petersburg it is a little easier as it is much closer to Petrozavodsk than Moscow. There are two trains available – the Lastochka express train which runs in the evenings and takes five hours or an ordinary night train which takes 8 hours. First and second class carriages are available on the night train. Both trains operate daily.