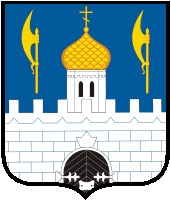 Sergiev Posad
The main reason to visit the Golden Ring City of Sergiev Posad is to see its most famous sight - the magnificent UNESCO protected Troitse-Sergieva Lavra, one of the holiest places in Russia. Sergiev Posad makes the perfect day trip from Moscow and is probably the most famous destination just outside the capital. It is also possible to combine a day trip to Sergiev Posad with a visit to the art commune in Abramtsevo.
---
Basic facts
Name in Russian
Сергиев Посад
Status
City and administrative centre of the Sergiev-Posad District of the Moscow Region
Distance
75km north-east of Moscow
Population
106,718 people (2014)
Founded
1337 by St Sergius of Radonezh
Titles/Awards
Golden Ring City
City Day
Pentecost (50th day after Orthodox Easter)
Official Website
http://www.sergiev-posad.net
Top recommendations in Sergiev Posad
Visit the amazing Troitse-Sergieva Lavra, one of Russia's most sacred sites.