Russia Winter Destinations - Trans-Siberian Railway
---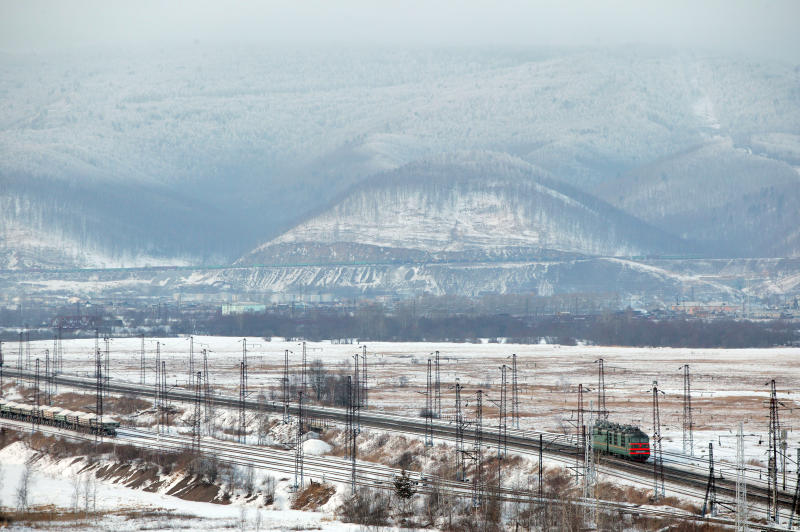 ►Routes ►Places ► Top Winter Destinations in Russia ► Winter Trans-Siberian railway

Local Time: MSC +1 | +7 hours 
Distance From Moscow: 9,100km
Average Winter Temperature: -20C
   Although many people think that summer is the time for a trip on the Trans-Siberian Railway, winter actually has many benefits. One of the main pluses is of course the price. In winter Russian Railways often has sales and even places in high-class carriages are reduced. There are also a lot less tourists in winter and you can therefore get a more Russian experience and maybe meet locals. All trains are well heated (some are even too hot!), therefore when you are travelling you won't feel the freezing temperatures outside.
  Travelling on the Trans-Siberian in winter allows you to see the real Russian winter with frost, vast skies, little houses with smoke coming from the chimneys and snow shining in the sun. From the window of the train when it is travelling through snowy forests and an endless sea of snow, you will also get an impression of the gigantic scale of the country and observe how ordinary Russians go about their daily lives in the winter. 
---
WHEN TO TRAVEL ALONG THE TRANS - SIBERIAN RAILWAY
---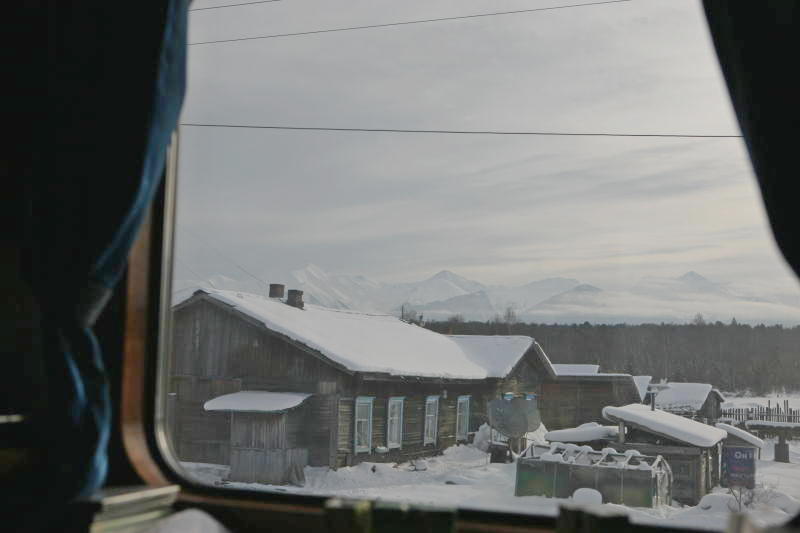 In December and January, there are only a few hours of daylight, which means it is better to take the Trans-Siberian in February or March when the days are starting to get longer with each passing day. If you plan to make a stop to go to Lake Baikal (and we really recommend that you do), then it is better to go at the end of February or the beginning of March when the lake is covered with fairly thick ice and you can walk and travel over it.
  You should also remember that a trip from Moscow to Vladivostok without stopping takes almost a week depending on the type of train. If you plan to make stops then of course the trip will take longer. 
  As written above, all trains are well heated so no matter what the weather is like outside you will be nice and toasty inside your train. If you plan to make stops on the way then you need to have the proper clothing: warm boots (or even Russian valenki), a good down-filled winter coat, thick gloves and a fur or woollen hat.
  The average temperature in the eastern part of Russia ranges from -10C to -30C. For example, the average January temperature in Novosibirsk is -20C, if the temperature rises above -15C then Siberians will be commenting on how unusually warm it is for January. You should also take into account that the air in this part of the continent is fairly dry and so even when it is -20C it feels warmer than -10C in a humid climate such as St Petersburg.
---
HOW LONG YOU NEED FOR THE ROUTE
---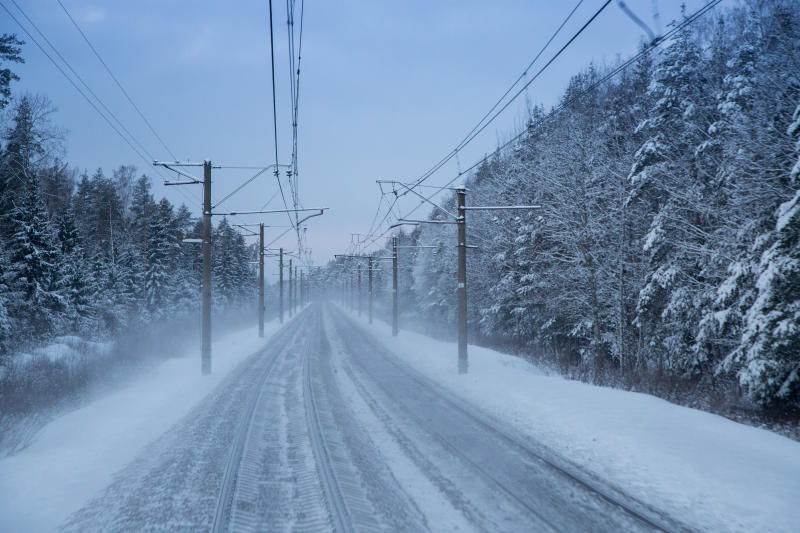 If you decide to take a trip on the Trans-Siberian Railway then you need to take into account that even a trip with no stops on the fastest premium train will take six full days. But we recommend that you make at least two stops: in Novosibirsk where you can spend a day looking around the largest city in Siberia and in Irkutsk from where you can spend a few days travelling to Lake Baikal or the neighbouring Buddhist Republic of Buryatia.
---
HOW TO GET THERE
---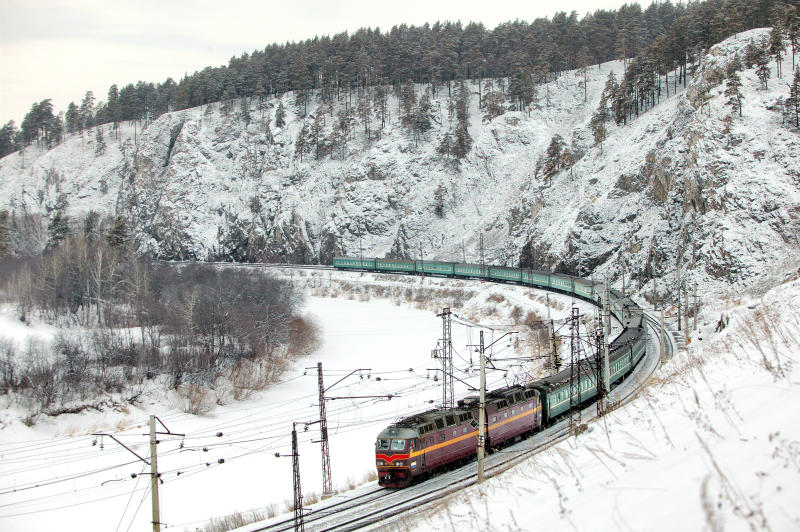 Most Trans-Siberian trains leave Moscow from Yaroslavsky or Kazansky railway stations. The main premium Trans-Siberian train is the Rossia which leaves from Yaroslavsky Railway Station.
  When travelling from St Petersburg you need to transfer trains in Moscow, Perm, Yekaterinburg or Chelyabinsk.