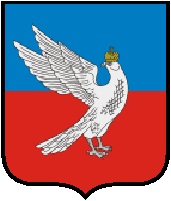 Suzdal
  Suzdal is often referred to as an open-air museum due to its beautiful architecture and unspoiled provincial landscapes which are in UNESCO list of world heritage. For this reason it is one of Russia's most well-trodden tourist destinations and a popular day trip from Moscow, all year round. It can easily be combined with a visit to Vladimir.
---
Basic facts
Status
City and administrative centre of the Suzdal District of the Vladimir Region
Location
On the River Kamenka
Distance
30km north of Vladimir; 220km north-east of Moscow
Population
10,061 people (2014)
First Mentioned
1024 (or possibly 999)
Titles/Awards
Golden Ring City, Historical City of Russia
Festivals
The Cucumber Festival is held annually in Suzdal in the beginning of June.
Official Website
http://www.gorodsuzdal.ru/
Top recommendations in Suzdal
Look around the impressive Spaso-Yevfimiev Monastery and its various exhibitions. In addition to this, Suzdal also has two more monasteries (Aleksandrovsky and Vasilievsky) and two more convents (Pokrovsky and Rizopolozhensky).

Visit the Suzdal Kremlin where the Nativity of Virgin Mary Cathedral still stands which is decorated inside with wonderful frescos and a beautiful iconostasis.

Have a look at the examples of Russian wooden architecture, ranging from churches and houses to banyas and storerooms, at the open-air Museum of Wooden Architecture.