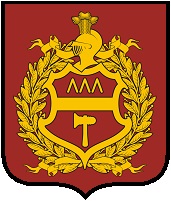 Nizhny Tagil
Nizhny Tagil has a reputation of being an industrial and severe city, home to the Nizhniy Tagil Iron and Steel Works and the Uralvagonzavod industrial complex which is the largest producer of tanks in the world. However the city has embraced this image and turned it into its main attraction by opening many museums here dedicated to its factories (one of such has even been preserved as a museum) and the produced goods, including the painted metal trays for which Nizhny Tagil is also famous. Plus there are also many interesting places which you can visit from the city, such as Alapaevsk, Verkhoturye and Nevyansk. Nizhny Tagil can be easily reached by express train from Yekaterinburg.
Basic facts
Name in Russian
Нижний Тагил
Status
City-municipality in the Sverdlovsk Region
Location
On the River Tagil
Distance
130km north of Yekaterinburg; 1,825km east of Moscow
Time Zone
Yekaterinburg (Moscow +2)
Population
356,288 people (2016)
City Day
Second Sunday in August
Official Website
http://www.ntagil.org/
Top recommendations in Nizhny Tagil
Factory-Museum of the History of the Development of the Ferrous Metal Industry

The Nizhny Tagil Ural Mining Museum-Reserve consists of 11 museum detailing the history of the city and its development as an industrial centre. The must-see of these museums is the Factory-Museum - a decommissioned iron and works which is now a museum.

Museum of the History of Nizhny Tagil Trays

Another interesting museum of the Museum-Reserve is this one detailing the history of the creation of the beautifully decorated metal trays for which the city has become famous.

Tower on Bald Mountain

Walk up the city's extinct-volcano from where you can really appreciate the industrial nature of the city as you look out onto its massive factories.

Vladimir Lenin Monument

Like most Russian cities, Nizhny Tagil has its own Lenin, but this is a statue with a difference thanks to its unique pedestal.