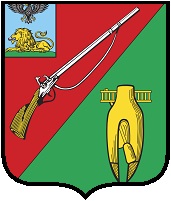 Stary Oskol
Stary Oskol is the Belgorod Region's second city by population and today consists of two main parts: the historical centre on the hill and the new centre made up of blocks of housing estates (mikroraiony). It is named after the river on which it stands on; the word stary (old) was added to distinguish it from the new settlement of Novy Oskol (New Oskol). Just outside the city is an impressive cave-monastery complex.
---
Basic facts
Name in Russian
Старый Оскол
Status
City-municipality in the Belgorod Region
Location
On the River Oskol
Distance
160km north-east of Belgorod; 650km south of Moscow
Population
222,125 people (2016)
Titles/Awards
City of Military Glory
City Day
First Saturday in September
Official Website
http://www.oskolregion.ru/
Top recommendations in Stary Oskol
Kholkovsky Monastery

Travel outside the city to the nearby settlement of Kholki to visit the Kholkovsky Monastery - an impressive cave monastery.

Historical Centre

Walk around the historical part of the city, located where once a wooden fortress stood to protect Russia's southern borders, and visit the museum here.