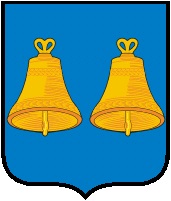 Makariev
Makariev is a picturesque, quaint, provincial city in the east of the Kostroma Region, situated on the River Unzha among hills and birch forests. Its remote location led to St Macarius of the Unzha and Yellow Waters choosing it as the location of his new monastery, which is now the city's most famous site. Today it remains a remote, cut-off and sleepy town, with practically no modern buildings. 
---
Basic facts
Status
City and administrative centre of the Makariev District in the Kostroma Region
Location
On the River Unzha
Distance
190km east of Kostroma; 520km north-east of Moscow
Former Names
Makariev-na-Unzhe (Makariev-on-Unzha)
City Day
Second Sunday in August
Official Website
http://www.makariev.ru/
Top recommendations in Makariev
Of course the must-see sight and the real reason for visiting Makariev is to see the Makariev-Unzhensky Monastery. Despite being somewhat rundown it remains impressive.

City Architecture

The whole architecture of Makariev can be described as a main sight in itself. The city has many pretty wooden buildings with traditional window frames, and its 18th century regulated town plan has been preserved

Natural Sights

What Makariev lacks in sights, it makes up in natural beauty with birch forests and the banks of the River Unzha. Two highlights are the continuation of Park Pobedy in the south and the hills running down to the Unzha at the top of Ulitsa Verkhnaya Naberezhnaya in the north.