Russia Winter Destinations - St Petersburg
---
►Routes ►Places ► Top Winter Destinations in Russia ► Winter St Petersburg

Local Time: Moscow Time  
Distance From Moscow: 700km
Average Winter Temperature: -8C 
   St Petersburg is a great place to visit all year round, but a visit to the cultural capital of Russia in winter has many advantages over a visit in summer when the city is jam-packed with tourists. In the winter you can calmly walk around the museums, galleries, palaces and exhibitions without having to push through crowds of people. Hotel prices are also a lot cheaper in winter.
  Winter St Petersburg may be cold with the wind from the Neva, but it does have a very cosy atmosphere when there is only a short period of sunlight and its sights are covered in a layer of white snow. And what could be cosier than enjoying a performance at, for example, the Mariinsky Theatre followed by a hot drink in one of St Petersburg's many cafes.
---
  WHEN TO GO TO ST PETERSBURG
---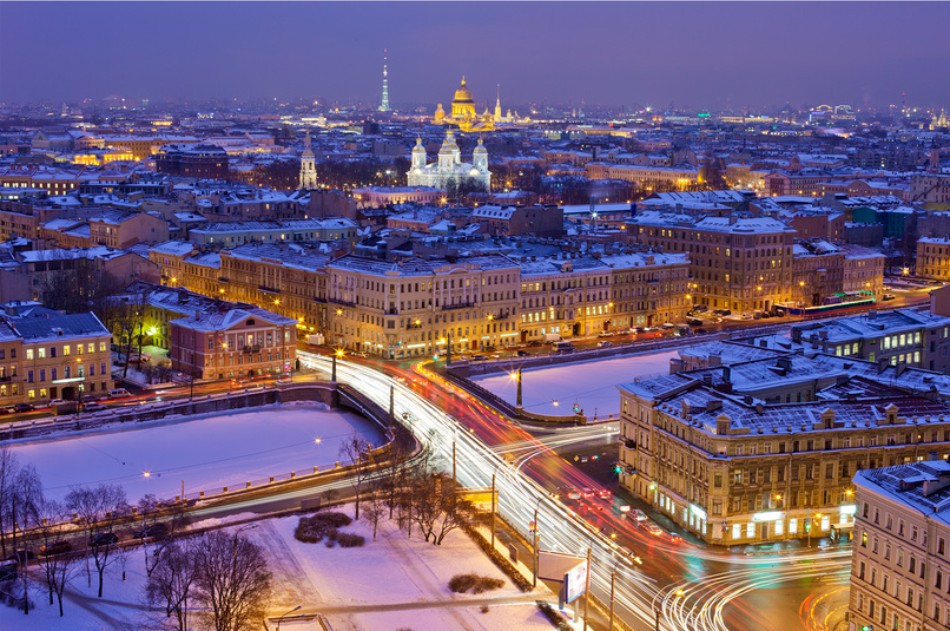 New Year lights in St Petersburg are first turned on in December which gives the city a very Christmassy feeling. During the New Year period there are many events and festivals for both adults and children. Many Russian tourists come for this period, especially during the first two weeks of the year when there are public holidays. 
  In February there are a lot less tourists and you'll find the museums and palaces a lot less busy, but dress warmly as this is the coldest period.  The winter cold in St Petersburg is felt much more than in, for example, Moscow due to the high humidity. You get colder more quickly even when the temperatures are not that low. In addition the wind from the Neva is not that pleasant as it blows across the city. 
---
  HOW LONG YOU NEED IN ST PETERSBURG
---
  In the cultural capital you can spend a weekend, a week, two weeks, a month or even a year and still find something to see with its many museums, palaces, theatres, monuments and exhibition halls. You could also easily combine a trip to St Petersburg with a trip to Karelia – where you can go on a snowmobile or dog-sledding trip.
---
  HOW TO GET TO ST PETERSBURG
---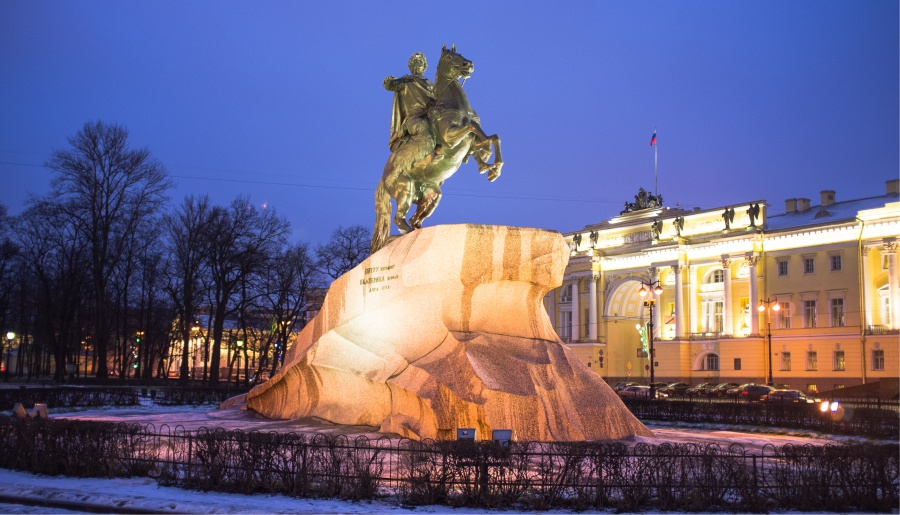 There are excellent transport connections between St Petersburg and Moscow and you can travel at almost any time of day or night, by plane, bus or train (standard, high-speed or premium). The quickest way is by plane (1½ hours) but you should also take into account the time it takes to get between the city centres and the airports on the outskirts. A convenient option therefore is to take the Sapsan high-speed train which takes 4 hours and takes you from centre to centre.
---