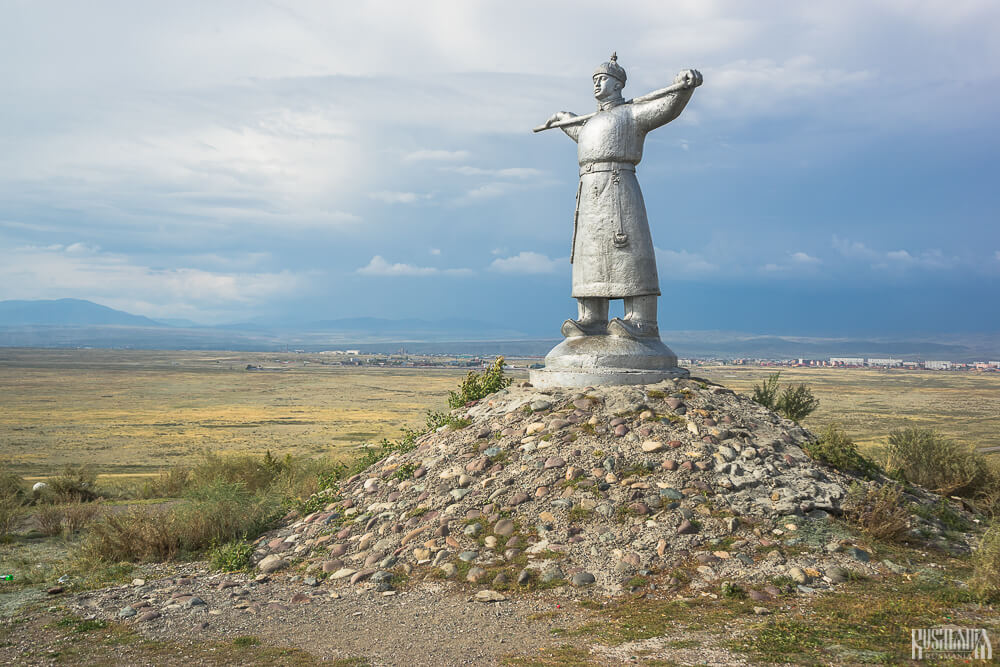 Tyva's capital of Kyzyl was founded in 1914. Back then it was known as Belotsarsk ("White Tsar's") and part of a protectorate of the Russian Empire. Following the Revolution it replaced its imperial-linked name with Khem-Beldir ("Confluence of the River"), due to its location on the confluence of Great and Little tributaries of the Yenisey River. It then gained its current name, which means "Red" in Tuvan, a few years later when it was the capital city of the independent Tuvan People's Republic (also known as Tannu Tuva). After Tuva/Tyva (both spellings are used) became part of Russia in 1944, Kyzyl became capital of the Tuvan ASSR of Soviet Russia and then of the Republic of Tyva of the Russian Federation.
This interesting history has left its mark on Kyzyl, and you could be forgiven for forgetting that you are still in Russia. Here instead of Orthodox churches you will find Buddhist temples and elements of Shamanism, native Tuvans make up over 80% of the population and alongside Russian you will also hear Tuvan being widely spoken. All in all it is a fascinating city and a good base for further exploring the unspoiled and spectacular nature of Tyva.
However unfortunately the city still has a reputation for being a criminal hotspot and dangerous for tourists; intoxicated locals being the main risk. This reputation was deserved a decade ago, and while Tyva remains the poorest region of Russia, the situation now is a lot better, especially if you take into account all the usual advice for tourists. It remains though one of those places where a local guide will be a great help and allow you to get more out of your visit.
---