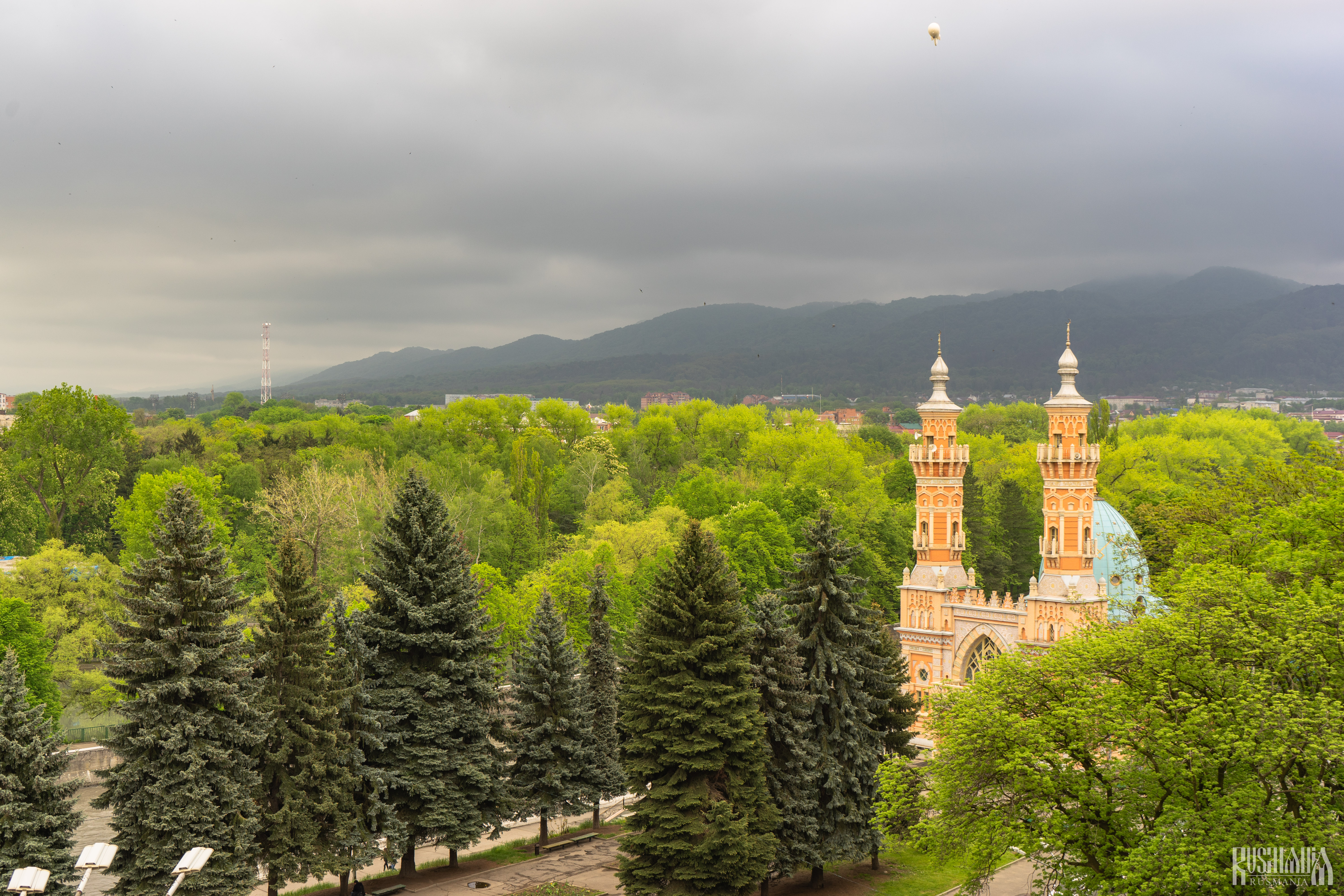 Founded in 1784 as a Russian fortress to aid the country in its conquest of the Caucasus, Vladikavkaz was given its name in a confident declaration as it means 'Lord of the Caucasus' (similar to how Vladivostok means 'Lord of the East'). Following the conquest the city became one of the largest and most important centres in the region, with railway links to Rostov and Baku and a road link to Georgia via the Georgian Military Highway. During the Soviet period it was known as Ordzhonikidze after Georgian revolutionary Sergo Ordzhonikidze.
  Today the city is the capital of the Republic of North Ossetia-Alania, which is home to the Ossetians, a people believed to be descended from the Alans. They are predominantly Orthodox Christian and speak a language of the Iranian family, making them doubly unique among the other North Caucasus republics. In Ossetian the city is called Dzaudzhikau (Дзæуджыхъæу).
  The city has preserved lots of historical buildings, but the nature is a big draw to the republic and Vladikavkaz serves as a good base to explore it. The major sight outside the city is the UNESCO-protected tomb complex of Dargavs, which is often referred to as the City of the Dead.
---