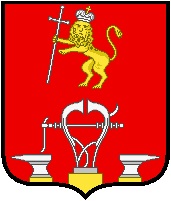 Aleksandrov
 Aleksandrov is famous for being the unofficial capital of Russia during a strange period when Tsar Ivan the Terrible briefly moved his court to the city that served as the centre of the feared Oprichnina. It gained further notoriety when Ivan murdered his son and heir here. Aleksandrov can be visited as a day trip from Moscow.
---
Basic facts
Name in Russian
Александров
Status
City and administrative centre of the Aleksandrov District of the Vladimir Region
Location
On the River Seraya
Distance
125km north-west of Vladimir; 111km north-east of Moscow
Population
60,580 people (2014)
Former Names
Aleksandrovskaya Sloboda
Titles/Awards
Golden Ring City
City Day
First Saturday in September
Official Website
http://www.gorodaleksandrov.ru/
Top recommendations in Aleksandrov
Go to the city's main architectural highlight and museum - the Aleksandrovskaya Sloboda, where Ivan the Terrible held his court for several years.