Russia Winter Destinations - The Golden Ring of Russia
---
►Routes ►Places ► Top Winter Destinations in Russia ► Winter Golden Ring of Russia

Local Time: Moscow Time  
Distance From Moscow: 200km
Average Winter Temperature: -10C
 The cities on the Golden Ring are great for visiting all year round – in hot summers, fresh springs, golden autumns and snowy winters. But it is in winter when you can see the views people generally associate with Russia:  snowy forests, onion domes of churches covered with snow, icicles hanging from buildings and quaint wooden houses with smoke coming out of the chimneys.
  The main advantage of a trip around the Golden Ring in winter is, of course, its close distance to Moscow – in just 200km you are already away from the hustle and bustle of the megalopolis. In Golden Ring cities there are also opportunities to ride on snowmobiles or go dog-sledging, cross-country skiing through forests or horse riding across snowy meadows. And of course, winter is also the perfect time to try out another Russian tradition – the banya (a Russian sauna), which can be followed by a refreshing leap into snow or even into a hole cut through a frozen pool.
---
  WHEN TRAVEL AROUND GOLDEN RING ROUTE
---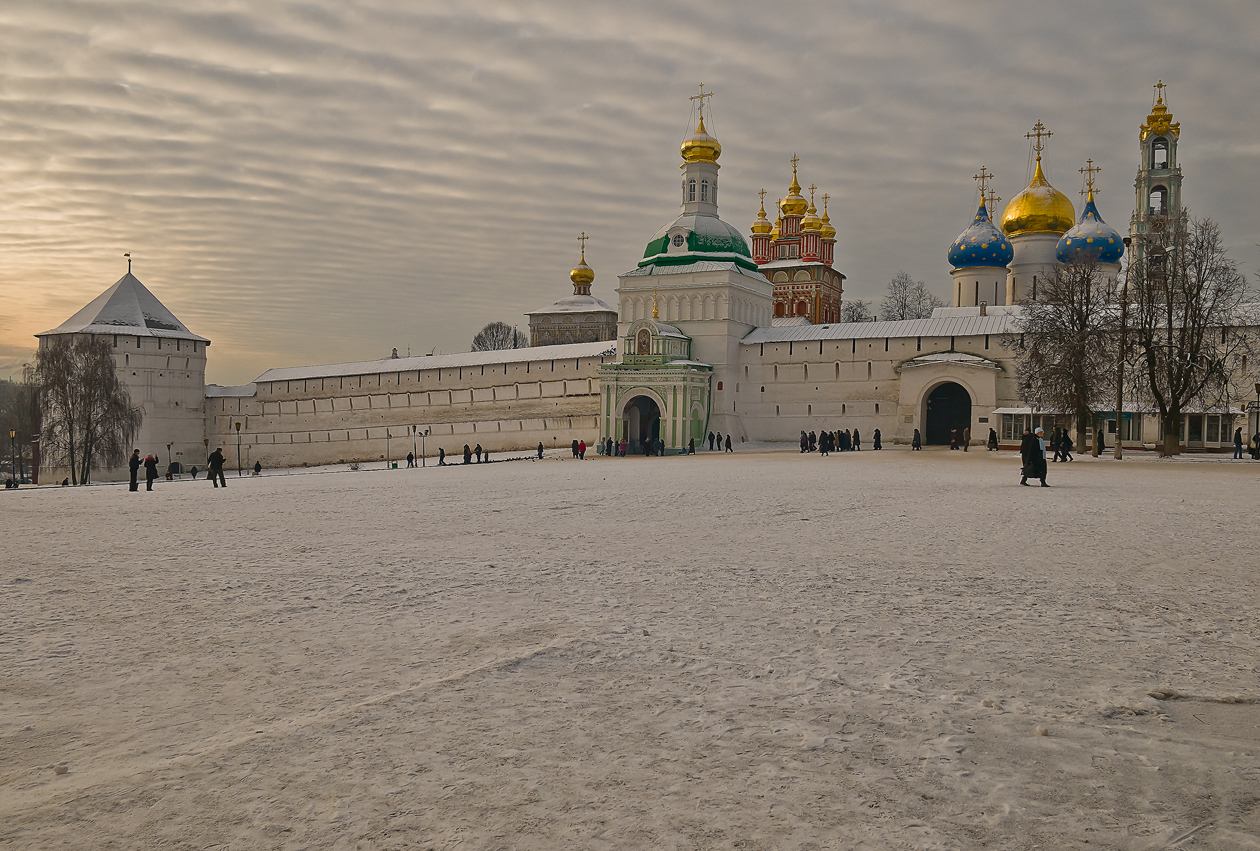 During the Russian New Year holidays, hotels in Golden Ring cities are often fully booked with Russian tourists and school groups. Therefore it is better to go either before or after the New Year; even then though special events and festivities are still being held. It is worth noting that hotel prices on weekdays in Golden Ring cities are usually lower than on weekends or public holidays, so if you wish to save money it is better to go on these days. There will probably be fewer tourists on these days too.
  As the Golden Rings cities are located relatively close to Moscow the weather there is usually similar to the weather in Moscow, although you can normally expect it to be 1-3 degrees colder. Snow tends to lay longer in these cities than in Moscow where they are very efficient in clearing snow. This is especially true in small cities such as Suzdal.
---
  HOW LONG YOU NEED IN GOLDEN RING CITIES
---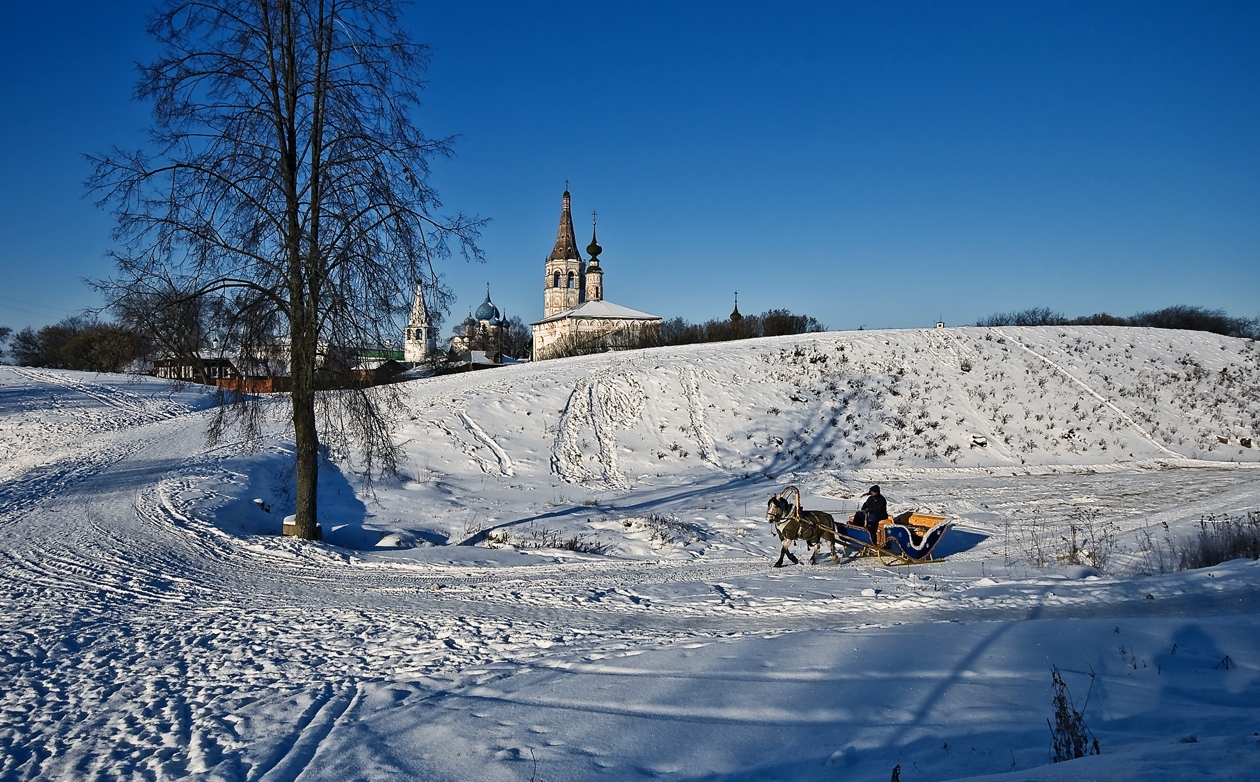 The Golden Ring cities can be visited in several trips, for example, a particular city on a weekend trip from Moscow. Alternatively, you can travel around the main cities in one trip which depending on the speed of your travels, can take between five and seven days. If you plan to visit several Golden Ring cities in a single trip you should bear in mind that these cities of Ancient Rus are mainly famed for their architectural monuments: monasteries, churches, frescos, icons, etc, and so on a long journey you might start thinking you have had your fill of churches. However, if you have an interest in Russian history you will not be disappointed and we recommend reading about Ancient Rus before you go.
---
HOW TO GET THERE
---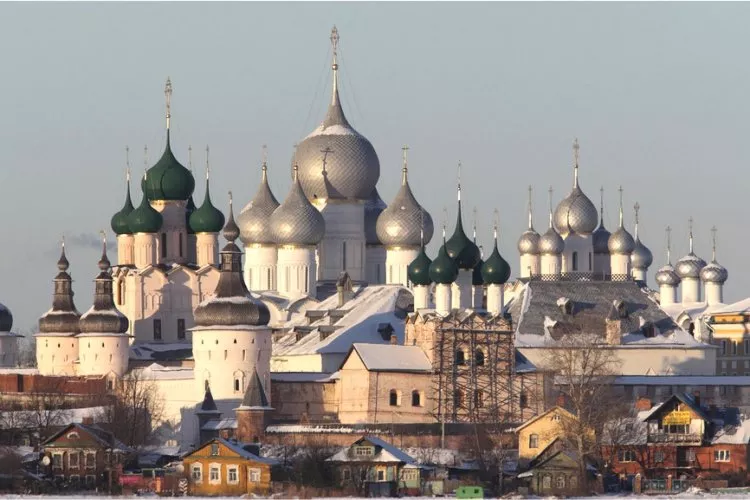 The Golden Ring cities are located north-east of Moscow. The closest city to Moscow is Sergiev Posad and the furthest are Kostroma and Ivanovo. As many of the cities do not have railways connections with Moscow, you should be prepared to travel by car for several hours. It is possible to get to Yaroslavl, Aleksandrov, Kostroma, Ivanovo, Vladimir and Sergiev Posad by train from Moscow.