Russia Winter Destinations - Lake Baikal
---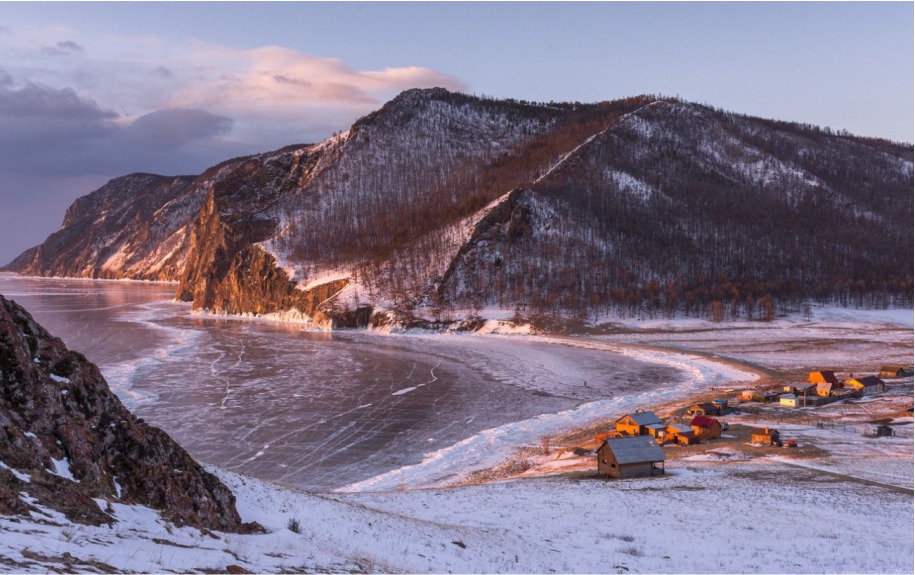 ►Routes ►Places ► Top Winter Destinations in Russia ► Winter Lake Baikal

 Local Time: MSC + 5  hours
 Distance From Moscow: 5100km
Average Winter Temperature: -20C
  Lake Baikal, as the world's deepest and purest lake, needs no fancy advertising as it is like no other place in the world. But not everybody realises that Baikal also makes a great place to visit in the winter as well as in summer. With absolutely see-through ice a metre or more thick, sunny weather and crisp fresh air – it can't fail to make an impression. The main activity here is travelling on the frozen lake, either on foot, on skates, by hovercraft or even by car. The thickness of the ice reaches between 1.5 and 2 metres and so it is quite safe to travel on. At the beginning of March, Lake Baikal hosts the world's only international marathon on ice, where participants run 42km over the frozen lake.
  Many types of winter sports are possible around Baikal, including dog-sledding, riding on snowmobiles, skiing and skating. In addition, horse riding, fishing trips, cross country skiing and excursions around ecological routes are also possible here.
---
WHEN TO GO TO LAKE BAIKAL
---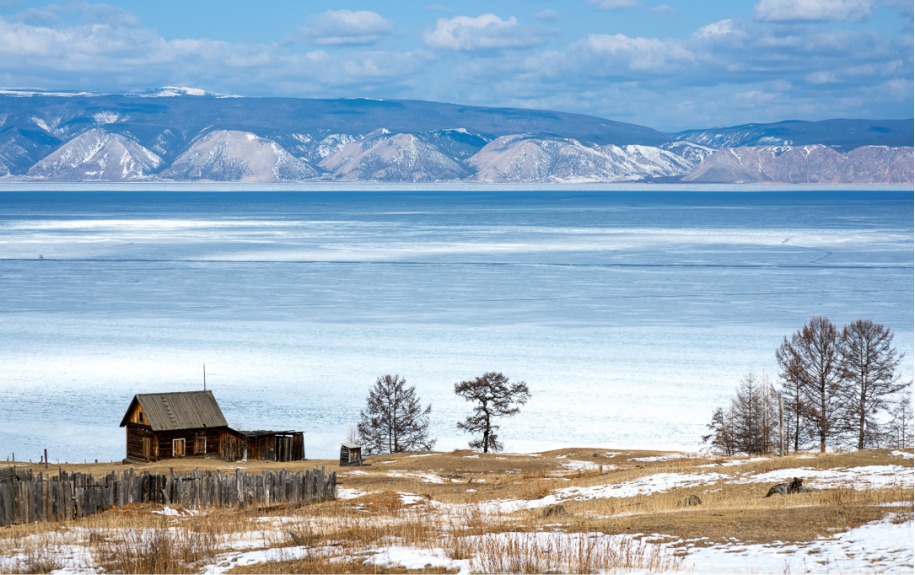 Like most regions in Siberia, Lake Baikal usually enjoys sunny but freezing weather. This is especially true in March when the difference in day time and night time temperatures can range between 15C and 25C degrees. The Baikal sun could even give you a winter tan!
  The lake usually only freezes over in the end of January - beginning of February. However, the climate around the lake is rather unstable and sometimes it freezes over as early as January and as late as the end of February. Therefore in order to ensure you will be able to go out on the ice, it is best to plan your trip for the last week of February or in March. If you just want to see snow and go on a snowmobile, ski or go dog sledding, and are not too concerned with seeing the lake frozen, you should have enough snow by the end of November.
---
HOW LONG YOU NEED AT LAKE BAIKAL
---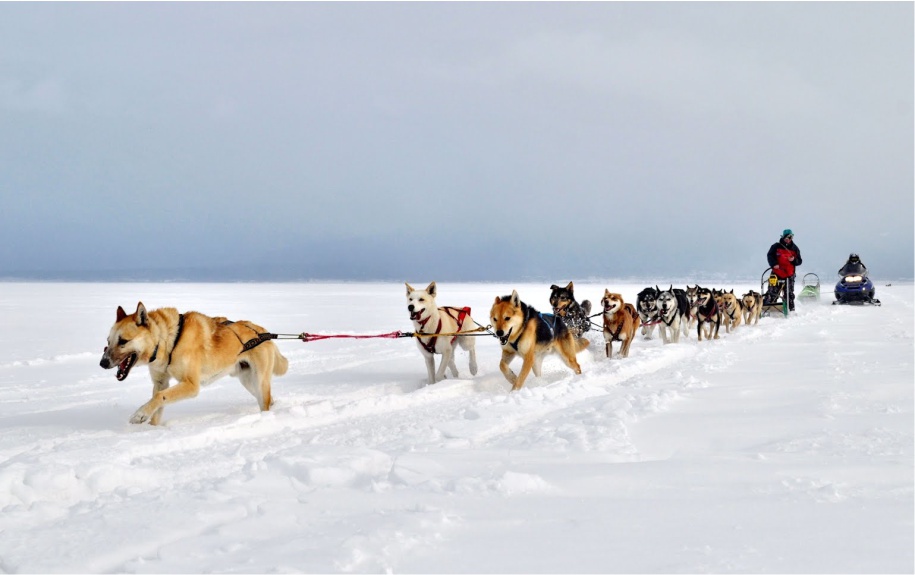 There is not much point in flying to Baikal from Moscow or St Petersburg for just a weekend as it is too far. With too big a time difference (five hours) and with too large distances between sights, it is, therefore, best to come for at least five days to see the main sights the lake has to offer (such as Olkhon Island, Circum-Baikal railway and Listvyanka) and to enjoy some of the winter activities available. However, if you would like to explore the more remote (and therefore more unspoilt) northern and eastern coasts of Baikal you will need extra days.
---
HOW TO GET TO LAKE BAIKAL
---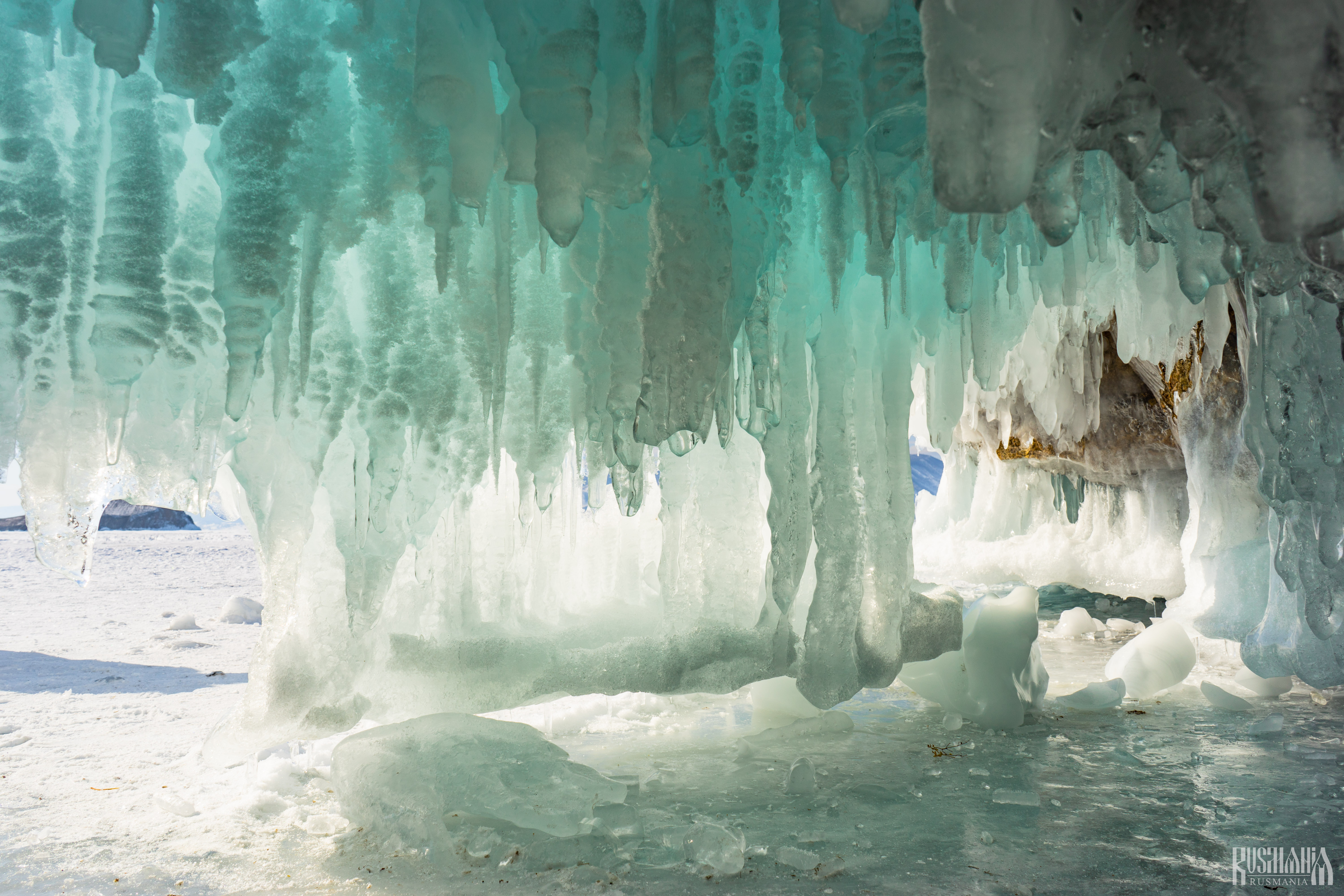 The closest airport to the lake and the largest railway station is located in Irkutsk, which is around 5,100km from Moscow. You can travel this distance either by train or by plane. The closest point of Lake Baikal from Irkutsk is at Listvyanka which is 75km away.
By train it takes around 80 hours (about 3½ days). As Irkutsk is situated on the Trans-Siberian Railway it is possible to visit the world's deepest lake as part of a trip on the world's longest railway. 

By train to the eastern coast of the lake (90 hours) - the closest big city is Ulan Ude, from there you will then have a 4-5 hour trip to the lake.

By train to the northern part of the lake (90 hours) - Severobaikalsk is the biggest city in this area. Travelling via Severobaikalsk will give you a unique chance to enjoy the untouched nature along the Baikal-Amur Mainline (BAM) - one of the biggest industrial projects of the USSR.
A flight from Moscow to Irkutsk takes about 5½ hours and most of these are night flights there and day flights back. Flights to Irkutsk leave from all of Moscow's airports. Flight to Ulan Ude also takes about 5½ hours. 

A flight from St Petersburg to Irkutsk takes about 6 hours.