Around Sobornaya Ploschad
Around the City
23 Ulitsa Ogorodnaya (off Moskovskoe Shosse)
It is not known for certain when the Svyato-Troitsky Monastery was established and two theories exist in this regard. The first is that it was founded in 1208 during the reign of Roman Glebovich in Ryazan, the second is that it was founded in 1386 when St Sergius... Read more »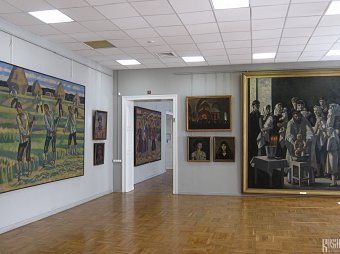 14 Pervomaisky Prospekt
11:00 - 19:00. Closed on Mondays.
This art gallery is a department of the Ivan Pozhalostin Museum of Art, solely dedicated to the work of local artist Viktor Ivanov. Viktor Ivanov has been awarded the title of a people's artist of Russia and his work often features scenes of the Ryazan Region. In addition... Read more »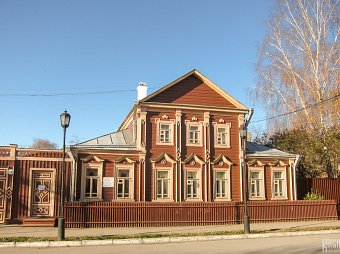 23-25 Ulitsa Pavlova
10:00 - 17:00. Closed on Mondays and the last Friday of the month.
The great physiologist Ivan Pavlov was born in 1849 in Ryazan and the beloved estate where he lived until 1870 has been preserved as an estate-museum dedicated to him and his work. The estate-museum comprises two wings. The first is the actual house where Ivan Pavlov was born and... Read more »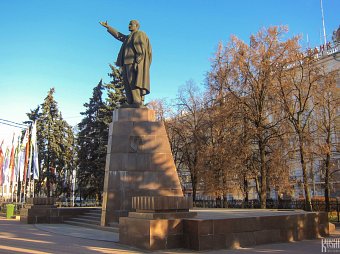 The area where Pervomaisky Prospekt forks into Ulitsa Sobornaya and Ulitsa Gorkogo is known as Ploschad Lenina (Lenin Square) and no surprises for guessing there is a monument of Vladimir Lenin here. This statue was unveiled in 1937 and depicts Lenin in a standard pose with arm outstretched... Read more »
Upon completing his military service in the Russian empire, Maksymilian Faktorowicz, a Polish and Jewish cosmetician and wigmaker opened up a shop in Ryazan selling rouges, creams, fragrances and wigs, which soon earned him a reputation as an expert in this sphere and even led to him working... Read more »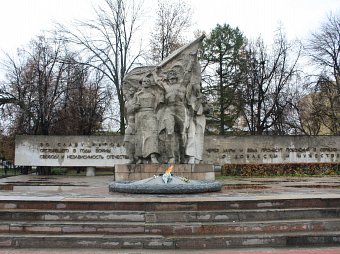 T The intersection of Skolny Pereulok and Pervomaisky Prospekt forms Ploschad Pobedy (Victory Square) and as is to be expected there is a Victory Monument here dedicated to the Soviet Victory in the Second World War. The monument comprises a star-shaped eternal flame surrounded by a wreath in front... Read more »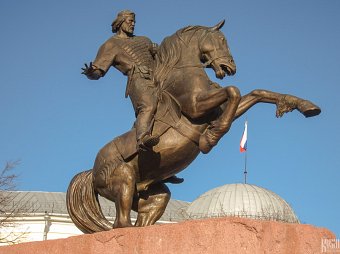 intersection of Ulitsa Pochtovaya and Ulitsa Lenina
Yevpati Kolovrat was a 13th century boyar and knight who became famous for his heroism during the Mongol-Tatar Invasion of Rus. In fact he is celebrated to such an extent that he now features in Russian folk tales. According to legend Kolovrat answered Ryazan's appeals for assistance and... Read more »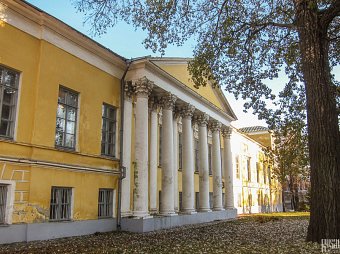 57 Ulitsa Svobody
1:00 - 19:00. Closed on Mondays and the last Friday of each month.
The Ivan Pozhalostin Ryazan State Regional Museum of Art, to give it its full title, was established in 1913 and is located in a late 18th-century classical style building. Ivan Pozhalostin, after whom the museum is named, was a famous 19th-century engraver who was born in the Ryazan... Read more »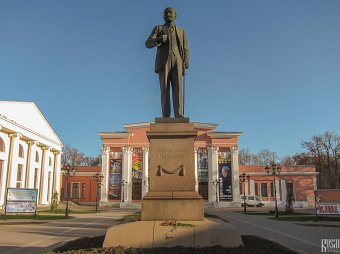 in front of 26 Ulitsa Lenina
This monument to Ivan Pavlov, one of Ryazan's most famous sons, was unveiled in 1949 and depicts the great academic late in his life smartly dressed and holding a walking stick. Its creator, the famous sculptor Matvey Manizer, was awarded the Stalin Prize for this work. The statue... Read more »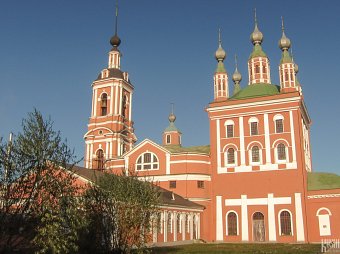 St Nicholas Yamsky's Church was built in 1788. In form it is a 'ship-like' church and with a main structure topped with five domes and an attached bell tower. Although it is very pretty, incorporating pink, green white and silver tones, its main feature is its scale, being... Read more »