Day tour
Golden ring
UNESCO
Orthodox sights
70km
►Tours ► Day Tours ► From Moscow ► Day tour to Sergiev Posad 

Sergiev Posad is home to the Troitse-Sergieva Lavra (Trinity Lavra of St Sergius) - the main monastery in Russia - and is a must-see sight near Moscow. 
  During the excursion, you will learn about the life of the founder of the monastery - St Sergius of Radonezh, one of the most revered Russian saints; about the history of the monastery associated with key events in Russian history and about other well-known figures of the Russian Orthodox Church and the Russian state connected with Sergiev Posad. 
  The tour includes transportation to Sergiev Posad and back on a private car from your hotel, and an excursion in English, French or German with a local guide. It is also possible to have this excursion with one of our guides and, although this makes your trip more expensive, in this manner, you will learn much more about Russia, Sergiev Posad and the sights around.
---
Moscow → Sergiev Posad → Moscow

 Total distance of the tour:  

 140km 
---

• 09:00 • 


 Departure from the hotel. A driver with a sign saying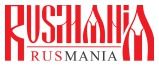 will wait for you at the lobby of your hotel or place where you stayed. The journey can take up to 2 hours depending on traffic.

 Distance: 75km
---
• 11:00 • 

 Guided tour around the Troitse-Sergieva Lavra – this includes a visit to three of its churches:
Trinity Cathedral (1422) – a masterpiece of Russian architecture and the oldest surviving building inside the monastery. It is here that the relics of St Sergius are held. The cathedral's ancient iconostasis also holds icons with were painted by Andrey Rublev and his pupils.
Dormition Cathedral (1559-1585) – built on the orders and using the donations of Ivan the Terrible taking the Moscow Kremlin's Dormition Cathedral as an example.
St Sergius' Church and Refectory (1686-1692) - here you will see the stunning Moscow-baroque style interior which is considered to have one of the most beautiful carved iconostases in Russia.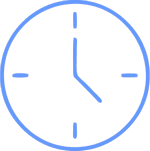 Duration: 1½h
 After the excursion, you will have an extra 2 hours to walk around the monastery and the city, have lunch and buy souvenirs. You can also visit the Museum of Toys which is located not far from the monastery.
---
• 14:00 • 

 Departure from Sergiev Posad.
---
• ~15:30 • 

 Arrival in Moscow.


The tour is available the whole year round. 
Optional excursions should be booked before the start of the tour.
Some religious sights such as active monasteries require a specific dress code in order to be allowed to visit - for women a scarf to cover your head and a skirt covering your knees (no trousers); for men no shorts and all headwear must be removed.
• CANCELLATION POLICY •
DATE OF CANCELLATION

(with respect to the date of the departure)

CANCELLATION CHARGES

(with respect to the total price of the tour)

FROM 60 TO 45 DAYS BEFORE THE DEPARTURE
10%
FROM 44 TO 15 DAYS BEFORE THE DEPARTURE
30%
FROM 14 TO 7 DAYS BEFORE THE DEPARTURE
50%
LESS THAN 7 DAYS BEFORE THE DEPARTURE
100%