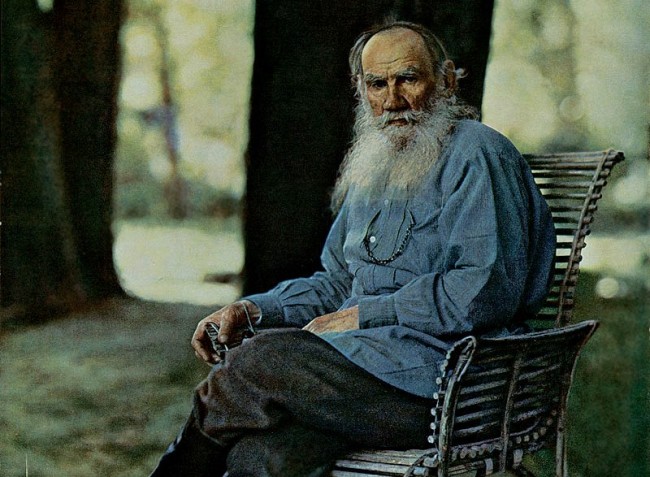 Tolstoy is a giant of Russian literature and his masterpiece of War and Peace has often topped international lists of the best novel ever written. In addition to War and Peace he wrote two other long novels: Anna Karenina and Resurrection, his semi-biographical works of Childhood, Boyhood and Youth; various short stories including The Cossacks, The Death of Ivan Ilyich, Hadji Murad, A Confession and the Sevastopol Sketches, plus a large volume of treatises and essays on moral, spiritual and social issues.
Count Lev Nikolaevich Tolstoy was born in 1828 into nobility on his family estate of Yasnaya Polyana in the Tula Governorate of the Russian Empire. He was orphaned when still a child and moved to Kazan to live with his aunt. He later enrolled at Kazan University but left before graduating after being dissatisfied with the teaching programme, preferring to educate himself which he succeeded in doing. After a period mainly spent gambling in Moscow and St Petersburg, he decided to join the army and served in the Caucasus and then in Sevastopol during the Crimean War. It was during this period that Tolstoy began writing and saw his first work published. After his military service he travelled around Western Europe before returning to Yasnaya Polyana.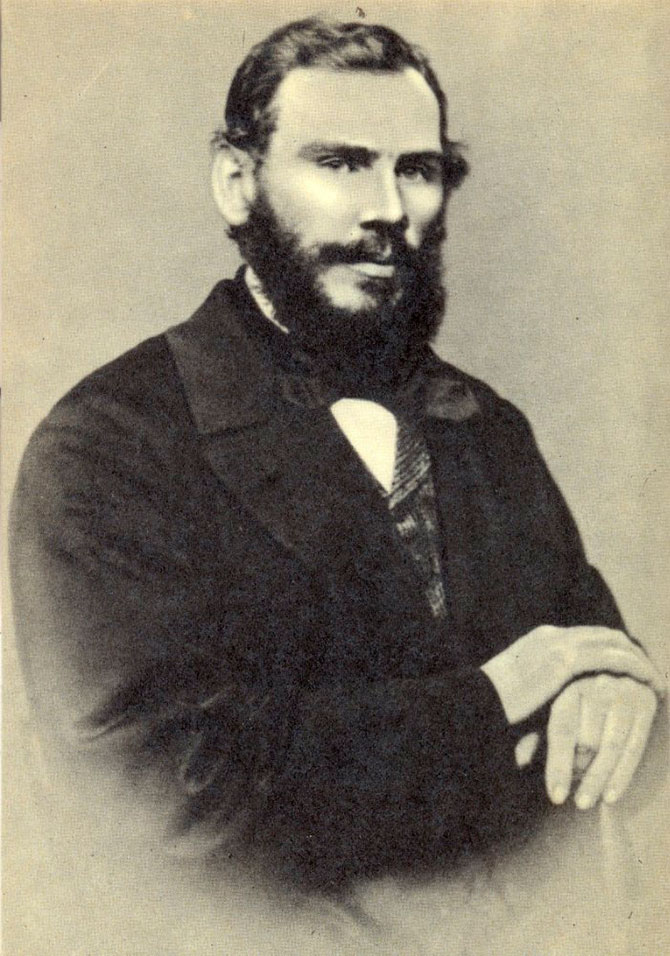 He married Sofia Bers in 1862 who bore him 13 children. The family lived at Yasnaya Polyana during the summer months and in Moscow in the winter and during the next three decades Tolstoy wrote his three most famous novels and many short stories. Over the years he became more and more interested in religious and social issues, especially the fate of the recently liberated serfs.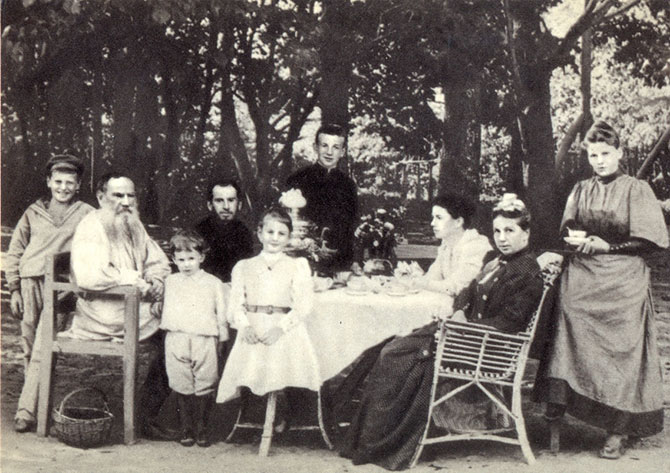 Tolstoy founded a school for the peasants that lived around his estate and later in his life he began to live the simple life of a peasant and performed all tasks on his estate himself. He also began developing his own philosophy which gained followers who became known as Tolstoyans.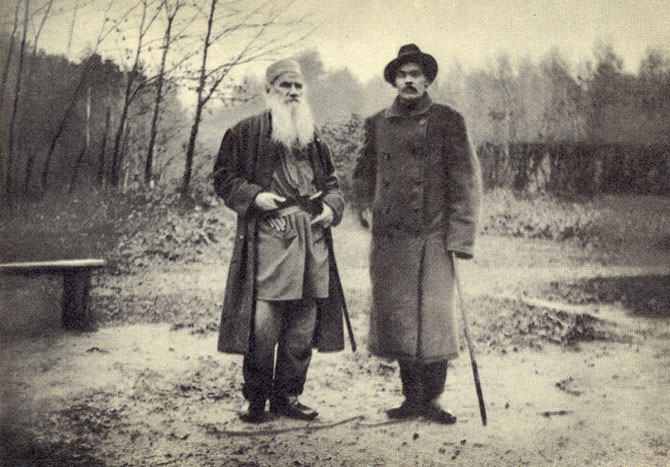 His views on the state religion led him to being excommunicated by the Russian Orthodox Church in 1901 and even depicted in church frescos with the Devil.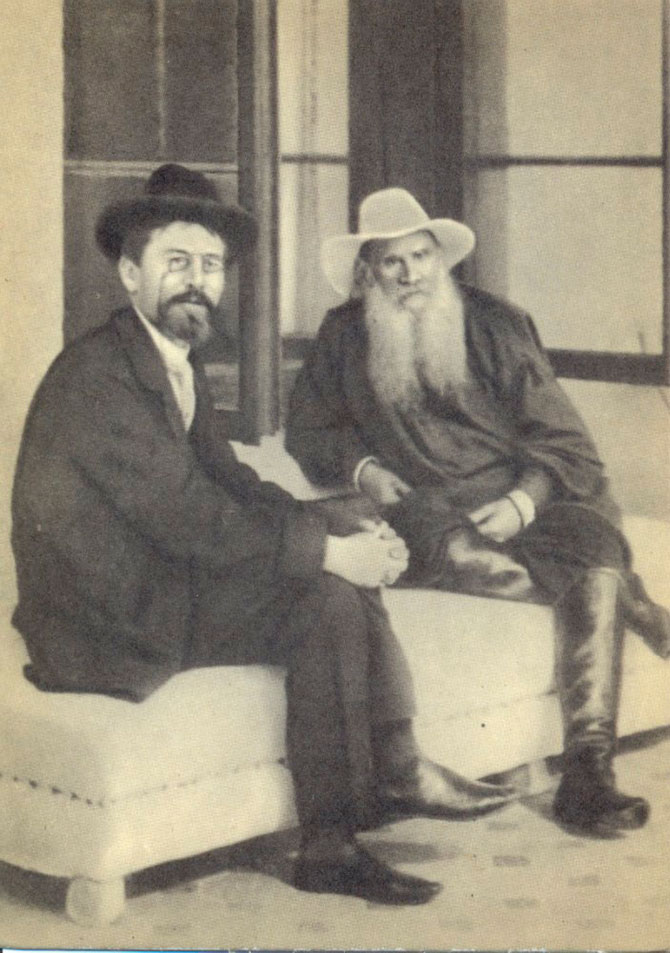 In 1910 Tolstoy unexpectedly left Yasnaya Polyana without saying goodbye to his long-suffering wife. He knew he would not return. He headed to the Optina Hermitage in Kozelsk and then the Shamordinsky Convent to meet with his sister.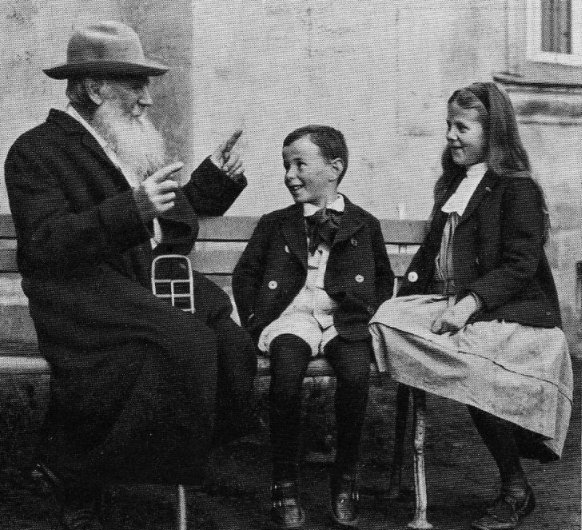 He then decided to go to Novocherkassk to see his niece but he died of pneumonia en route at the Astapovo train station, which today has been renamed Lev Tolstoy in his honour. He was buried in a very simple grave at his beloved estate of Yasnaya Polyana.
---