Dorogomilovo District
Battle of Borodino Museum-Panorama
The Battle of Borodino Museum-Panorama was opened in 1962 to mark the 150th anniversary of the most significant battle during Russia's war against Napoleon.  However the diorama itself was created by Russian panoramic painter Franz Roubaud in 1912 on the 100th anniversary of battle.  In addition to the wonderful panorama the museum also details the course of the war with Napoleon and the personalities involved.  There is free admission to the museum on the third Sunday of the month.
---
Field Marshal Mikhail Kutuzov Monument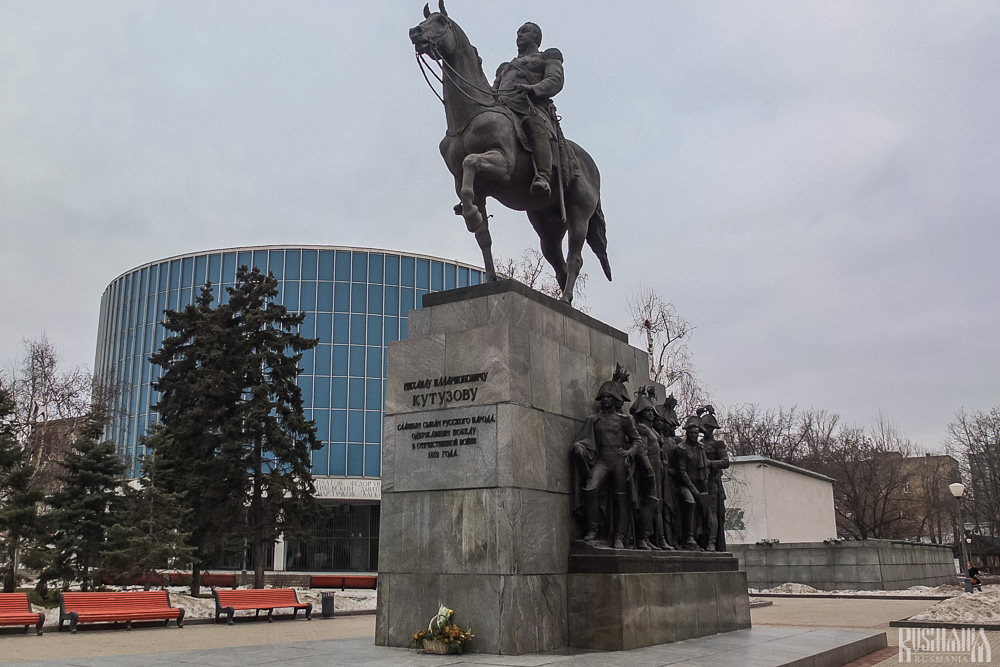 Standing in front of the museum-panorama is a statue of Field Marshal Mikhail Kutuzov who was made commander-in-chief of the Russian army to meet the threat Napoleon posed to the country.  The statue was unveiled in 1973 and depicts Kutuzov on horseback while the pedestal is decorated with statues of 26 other participants of the war against Napoleon including generals Bagration, Yermolov, Platov and Raevsky.
---
Kutuzov's Izba
Just behind the museum-panorama is a recreation of the izba (small wooden house) where Field Marshal Mikhail Kutuzov held a council with his generals to discuss how to react to Napoleon's march on Moscow.  At this time, the izba was located in the village of Fili which had not yet been incorporated into Moscow.  It was eventually decided to spare the Russian army and abandon Moscow without a fight. The original izba burned down in 1868 but was reconstructed in 1887 according to sketches by the artist Aleksey Savrasov.  Today it is a museum which is run as a branch of the Battle of Borodino Museum-Panorama.  Next to the izba is the pretty Archangel Michael's Chapel which dates from 1912.
| | |
| --- | --- |
| Location | 38 Kutuzovsky Prospekt |
| Metro | Kutuzovskaya, Park Pobedy |
| Website | http://www.1812panorama.ru/ |
| Clock | 10:00 - 18:00 (Thursdays: 10:00 - 21:00). Closed on Fridays and the last Thursday of the month. There are specific séances for visiting the izba. |