Around Teletsentr Monorail Station
Ostankino Museum-Estate
The village of Ostankino was first mentioned in 1558 and the first estate was founded here in 1584. After the Time of Troubles in the early 17th century the estate was granted to the Cherkassky dynasty of princes. In 1743 Princess Varvara Cherkasskaya, the last of her dynasty, married Count Pyotr Sheremetev and so the estate passed to the wealthy Sheremetev family, who turned the estate into a summer residence. It remained the property of the Sheremetevs until it was confiscated by the state in 1917 and opened to the public as a state museum in 1919.  The Ostankino Palace was closed in 2013 for massive restoration work which is scheduled to last until the end of 2016. The estate's grounds however remain open.
---
Ostankino Palace
In the 1740s the Sheremetevs created a large garden at Ostashkino but it was only after 1788, when Prince Nikolai Sheremetev inherited the estate, that it began to take its present form. Nikolai Sheremetev was a fan of theatre (he even caused a scandal by marrying an actress) and by 1792 had built a two-storey wooden theatre on the grounds. Over the following years this theatre was extended and by 1798 the Ostankino Palace had been built. What is most unusual though about this palace is that it is made out of wood and plaster. The only stone used is around the fire places.  Today it is the largest wooden building in the capital today. Inside the palace its interiors have been preserved, including the Italian Pavilion, the Egyptian Hall and of course the oval theatre.
---
Trinity Church in Ostankino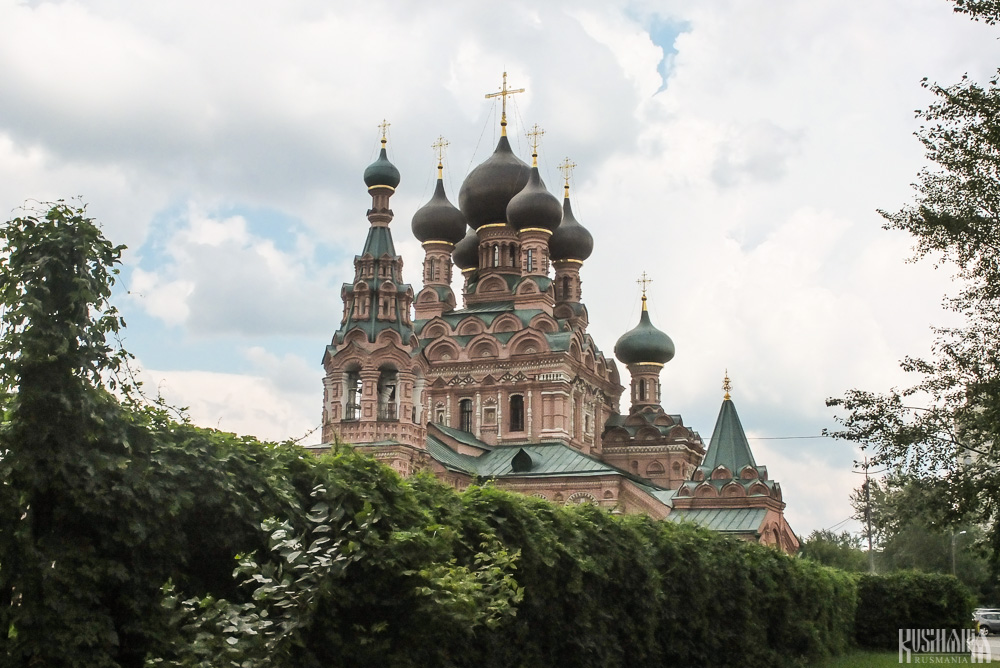 The oldest surviving structure in the Ostankino Estate is the Trinity Church in Ostankino which was built between 1677 and 1692 upon the orders of Prince Mikhail Cherkassky, replacing an older version. The church is a wonderful example of Russian Uzorochye with seven domes (five central and two side domes) and ornate kokoshniks. The church's bell tower was rebuilt in the same style from 1878 under the Sheremetevs. In 1933 the church was closed and became part of the Ostashkino Museum-Estate, which used it as a concert hall. In 1991 the church was returned to the Orthodox Church and is now a podvorye (embassy church) of the Russian patriarch. The lower part of the church's carved wooden iconostasis has survived.
| | |
| --- | --- |
| Location | 5 1-ya Ostankinskaya Ulitsa |
| Metro | Teletsentr |
| Website | http://trinitychurch.ru/ |
| Clock | Currently closed for restoration |