Other types of accommodation
►Practicalities ► Accommodation ► Other form of accommodation 

HOSTELS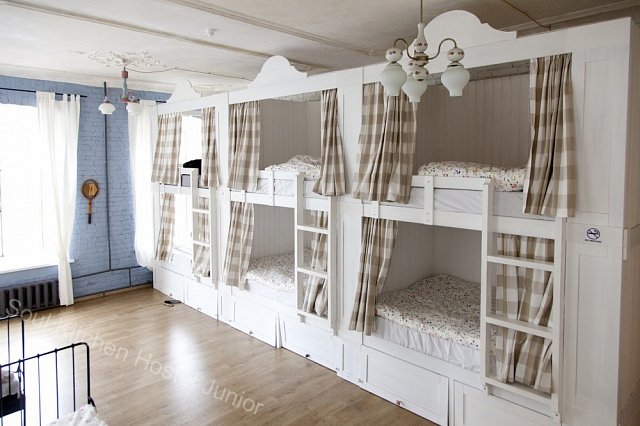 Hostels are a relatively new thing in Russia, but they have quickly caught on and most touristy cities now have hostels. Most hostels in Russia try to meet the standard of hostels in Western Europe and some of these do achieve this. Some will also offer separate dormitories for boys and girls, and some also have double rooms. In most cases the toilets and showers are not en-suite and there is a shared kitchen. However some hostels are really just bunk beds in a converted apartment or halls of residences which are usually used for students or workers.
  Not all hostels in Russia provide visa services and some will not be able to register you, so you should check this before booking. In some cases the hostels will register you via a third-party company and you will have to pay for this service usually somewhere around RUB 500 and RUB 1000. Most hostels in Russia are located in St Petersburg and Moscow. Usually just a bed in a hostel will cost around RUB 300 - RUB 700, whereas a double room is usually around RUB 1000 - RUB 1500. Most hostels have a website and can be booked via the internet.
---
GUEST HOUSES
  Guesthouses are the most common form or accommodation in small cities and even some villages. А large number of guesthouses can be found on Russia's Black Sea coastline in the Krasnodar Territory. Suzdal though has the most guesthouses per population with around 25 guesthouses for a city of 10,000 people. Russian guesthouses can vary from an official business offering rooms to tourists to a less-than-official set up where somebody just rents out one of their rooms for the night to make some extra cash. This second variant is mostly found on seaside resorts. Proper guesthouses normally have several rooms. Occasionally shower and toilet facilities are shared.
  Sometimes, especially in historical cities, some rural guesthouses offer tourists the chance to get back to nature in the traditional Russian way and will have a banya instead of a shower and the toilet will be outside. Normally the host also lives in one of the rooms at the guesthouse. It cannot always be guaranteed that the staff at guesthouses will speak English, especially in more provincial cities. Some guesthouses also offer breakfast and also occasionally lunch and dinner as well, this is especially true of guesthouses on the Black Sea. Most guesthouses can only be booked over the phone and are paid for upon arrival. You should check beforehand regarding registration. If it is just a room in a person's house, you will definitely not be able to get registered there.
---
APARTMENTS BY THE NIGHT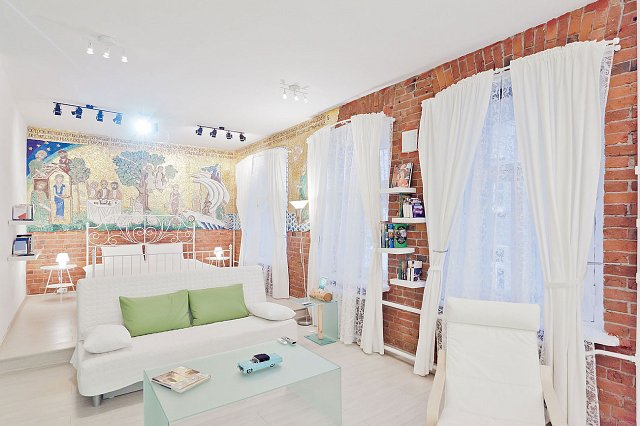 In many large Russian cities it is possible to rent an apartment for a night. Normally these apartments tend to be fairly central. Quite often it works out cheaper than hotels and much more comfortable. Sometimes the check-out times are more flexible, for example 24 hours after you check in, sometimes there is a set check-out time as in hotels. One downside is that usually the landlords do not speak English and you almost certainly will not be able to get registered here. Also some landlords will not let you book in advance if you only want one night, as they prefer to wait and see if someone will take it for a longer time, which makes their life easier.
  There are several websites offering apartments for the night and they usually include photos of the apartments. These apartments can be offered directly by the landlord or via an agency. We would recommend going via an agency as we have experience of booking an apartment directly via a landlord and then being told on arrival that we made no so booking; obviously the landlord got a better offer from people wishing to stay for a longer period. If you book via an agency you should be protected from this. When booking via an agency you may need to pay a deposit or sometimes the full amount in advance. Upon arrival you will have to meet with either a representative of the agency or with the landlord, who will give you the keys. Usually you will sign an agreement and normally pay a returnable deposit. When you check out somebody will come to the apartment to collect the keys and return the deposit. You will almost certainly not be able to get registered when staying in an apartment.
---
SANATORIA
  In Russia there are still many establishments known as sanatoria ('sanatori' or 'pansionaty' in Russian), whose primary function is to provide accommodation with a medical focus. Historically during the Soviet Union, citizens were sent to sanatoria to recover from an illness or workers from industrial cities were sent to be able to enjoy some fresh air in natural surroundings. Today sanatoria vary across the country in terms of comfort, services and prices. Many are located outside of city centres in beautiful natural areas in forests, on the seaside or where there are natural springs. Sochi and the Mineralnye Vody areas have many sanatoria.
  Normally you can only stay at sanatoria for one, two or three week courses. Usually food is included with is specially selected for health reasons, some sanatoria are really the equivalent of what are called 'health farms' in the West, although most are much simpler and less luxurious. Several sanatoria are located in historical buildings such as the Yusupov Estate in Arkhangelskoe, whereas in Sochi massive Stalinist style complexes were built for the workers. Most sanatoria in Russia retain a Soviet feel and the furnishings of the rooms are normally very simple. It is unlikely that you would be able to get registered at a sanatorium or for the staff to speak English.
---
HOLIDAY HOMES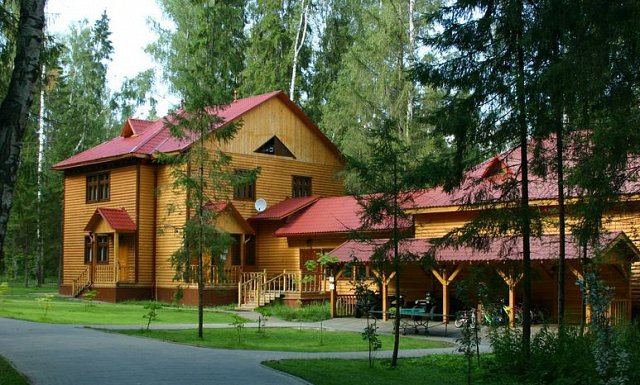 Holiday homes in Russia are known as 'dom otdykha', literally a house of rest. As a rule these are usually complexes with separate houses, predominantly located in natural surroundings far from city centres. Normally each complex has various types of houses ranging from dormitory style buildings to cottages. Of course the price will vary depending on the level of comfort. Some complexes date from the Soviet era and have seen hardly any renovation, while others have been completely modernised. The complex usually always also offers sporting activities such as hiking, skiing, boating, horse riding and venues for team sports. As a rule there should also be a place for having a barbeque and a restaurant. Some holiday home complexes may be aimed at accepting foreign tourists, although most probably don't have English-speaking staff and will be unable to register you.

►Practicalities ► Accommodation ► Other form of accommodation  
---
•

 MORE ABOUT HOTELS 

•

 
---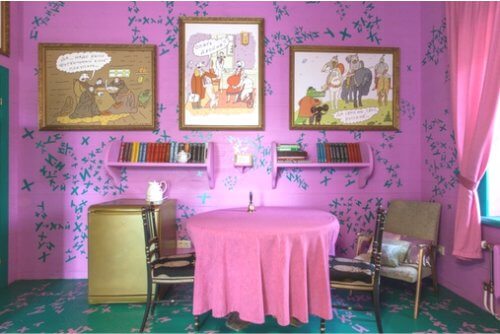 After the fall of the Soviet Union, Russia inherited a terrible hotel infrastructure. During the crisis of the 1990s these hotels were used less and less and gradually deteriorated.  
---
  Practically all cities in Russia will have at least one hotel, but hotel standards vary from region to region. It is also true that a three-star hotel in a big city like St Petersburg is likely to be worse than a three-star hotel in a small provincial city such as Yelabuga. 
---