►Practicalities ► Accommodation ► Hotels in Russia

  Practically all cities in Russia will have at least one hotel, but hotel standards vary from region to region. It is also true that a three-star hotel in a big city like St Petersburg is likely to be worse than a three-star hotel in a small provincial city such as Yelabuga. This situation arises as in Russia, there is no regulated system of awarding hotels with stars and the hotel's owner can give his hotel how many stars he thinks it deserves. The only exception is Sochi, the venue of the 2014 Winter Olympic Games, where a regulated system has been introduced.
---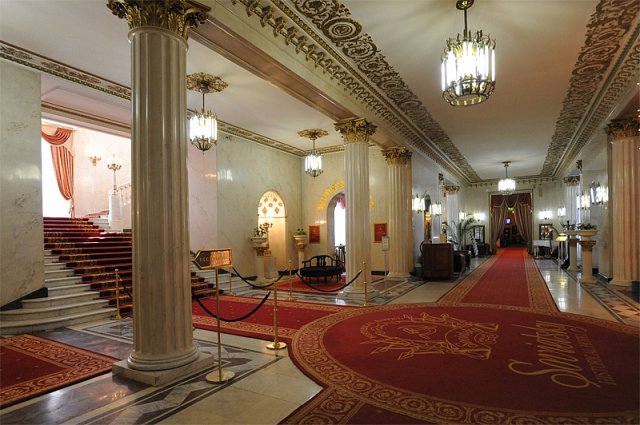 ---
  In general when you check into a hotel you will have to show your passport and fill out a special form, foreign guests may have a special form to fill in. Sometimes every guest has to fill in a form and show their passport, sometimes just one person per room. It is standard for hotel staff to take a photocopy of your passport, immigration card, visa and any registration you have. Hotels should register you upon arrival within 24 hours. It is your responsibility to get registered in each city within seven business days. Normally a hotel should not charge you for registration, but some do if they use a courier or a third-party company to register you. Check in advance whether a hotel will register you and beware of large fees for registration as you shouldn't be paying it.
---
ECONOMY-CLASS HOTELS
  There are relatively few economy or tourist class hotels in Russia and they don't always meet international standards in terms of service or price. Therefore if you decide to book the cheapest hotel don't be expecting a tasty breakfast, a luxury room or a modern bathroom. In winter the room may be cold due to draughty windows and in summer there may not be hot water for maintenance reasons. However you can usually always expect the bedding to at least be clean. Prices for this type of hotel range from RUB 1000 to RUB 3000 (approximately $30-$100) a night per room. These hotels are often run by the city administration and it is not always service with a smile, although there are exceptions. One feature though of these hotels is that they can serve as a time capsule of the Soviet Union, by showing you they standard service you could expect then! Many of these hotels even also retain the old Soviet-style interiors. The best point about these hotels is that they are generally always located in the centre of the city, sometimes even on the central square. They are often named after the city itself, or after the major river there. These hotels will normally also have a large restaurant too.
  Usually you shouldn't bother ordering anything fancy in these types of restaurants, but if you stick with the traditionally Russian food you shouldn't be disappointed. If the hotel also includes a nightclub in the building you might find your night's sleep disrupted. Restaurants at hotels in the provinces are also favourite venues for wedding receptions, and these too can be loud, but don't normally go on at the hotel's restaurant past 23:00.
---
Economy-class hotels usually do not offer online-booking and so the only way you can book a room is over the phone. You can sometimes be charged extra for booking in advance, usually the booking fee amounts to 10% of the price of the room, but sometimes can be as much as 25%. 
---
  You pay this fee when you check in at the hotel. In fact it is a very stupid system and is really just a way of getting more money from you. If you decide not to stay there you do not pay the booking fee as you won't be there to pay it. You should inform the hotel in advance if you plan to check in later than around midday. Normally check-in is around 12:00-14:00 and check-out around 11:00 - 13:00.
  These type of hotels may not always register you and may charge a fee for registration. It is best to check beforehand. Hotels of this category are usually around two-stars but sometimes even three-stars.
---
PRIVATE MINI - HOTELS
  Private mini-hotels are relatively popular in Russia especially in the provinces. Normally a mini-hotel will have around 15-20 rooms and is run by what is known as an 'individual entrepreneur'. Sometimes the hotel will also have a restaurant but not always. Sometimes these hotels will be located in the centre but you can also find them on the outskirts or in the business district. They can be purposely built buildings or converted floors of an apartment block, sometimes even in historical buildings. The quality of these hotels and the prices vary drastically.
  Sometimes they will be very comfortable with friendly staff and maybe even a simple tasty breakfast, sometimes they will just be a place to sleep with no frills. Occasionally it may be able to rent a room by the hour which could in theory be needed by people travelling by train there and back in one day, but is more often used for another reason, especially if the hotel is located close to a night club! You should check regarding registration beforehand. Most mini-hotels will not be able to register you or will charge to register you via a third-party company.
---
THREE-STAR HOTELS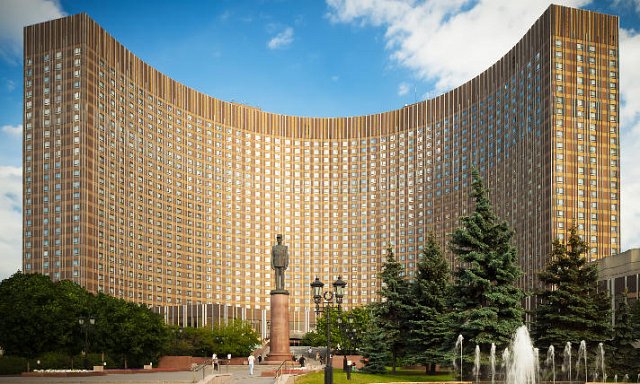 The majority of hotels in Russia are three-star hotels. It is with this sort of hotels were the price does not always match the level of quality and comfort and tourists can be disappointed with the hotel. These can be located both in the centre and further out of the city. Usually these hotels will have internet access and a restaurant. You can also normally book these hotels online. Standard prices for a single room in a three-star hotel start at around RUB 3000 ($100). Many three-star hotels in Russia are of a worse standard than three-star hotels in the west of Europe. And remember that the higher the price does not always guarantee a better hotel! You should not normally have a problem getting registered at a three-star hotel, but you might want to check in advance in any case. Most hotels in Moscow and St Petersburg are three-stars.
---
FOUR -STAR HOTELS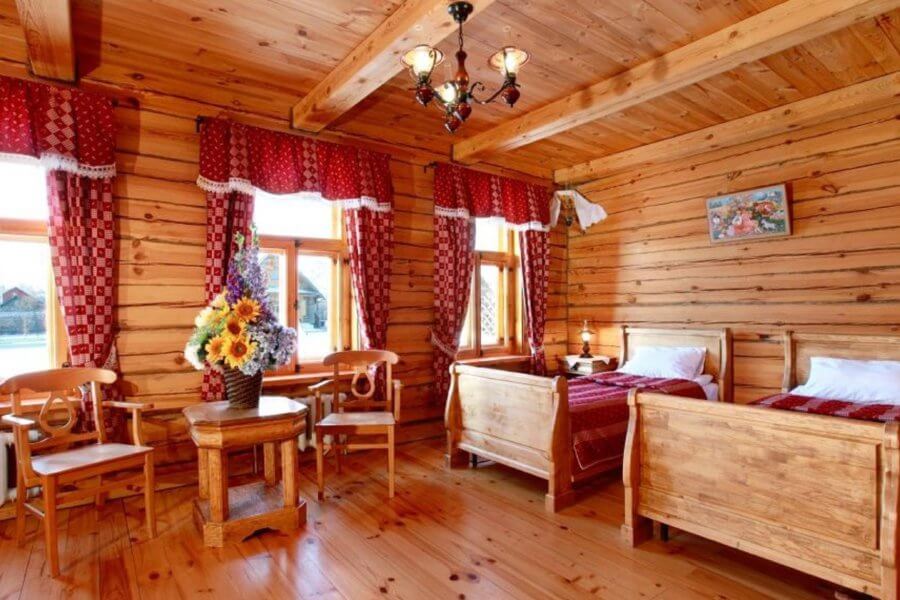 Four-star hotels in Russian are usually called business hotels. The price of a single room here starts at RUB 4500 ($140). Usually this type of hotel are of a good standard which meets their Western equivalent and may have wi-fi, a restaurant, a conference hall, a gym and other services which are common in hotels aimed at businessmen and women. The staff at these hotels are usually better trained and speak English. You can normally find four-star hotels in big cities such as Moscow and St Petersburg, but you can also find them in popular small cities, such as cities on the Golden Ring, and in industrial cities. You should not expect a problem with registration in these hotels. Not all four-star hotels in Russia are located in the city centre, some may be in more natural surroundings on the outskirts of the city.
---
FIVE-STAR HOTELS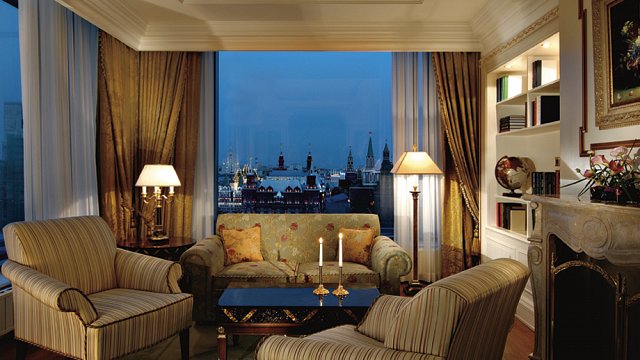 Five-star hotels in Russia can be divided into two categories: international hotel chains and Russian hotels. The standard of Russian five-star hotels can sometimes fall short of their European equivalents, but on the whole they should be of a very good standard. You should not expect a problem with registration in these hotels. International hotel brands are usually found in Moscow and St Petersburg, but can also be found it cities with a population of over a million and usually in cities with an oil and gas industry.
  In Moscow and St Petersburg, as well as in some big cities, boutique-hotels are becoming more and more popular, which offer the standard of five-star hotels but on a much smaller scale. The most expensive and prestigious five-star hotel in Moscow is the Ritz Carton. It is located just a few metres from Red Square where the ugly Intourist Hotel used to stand. Foreign delegates, film stars, sportsmen and famous musicians tend to stay here when in Moscow. In St Petersburg the most elite hotel is the Grand Hotel Europe.

►Practicalities ► Accommodation ► Hotels in Russia
---
•

 MORE ABOUT HOTELS 

•

 
---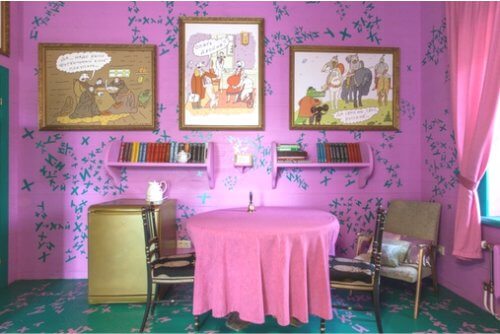 After the fall of the Soviet Union, Russia inherited a terrible hotel infrastructure. During the crisis of the 1990s these hotels were used less and less and gradually deteriorated.  
---
OTHER FORMS OF ACCOMMODATION IN RUSSIA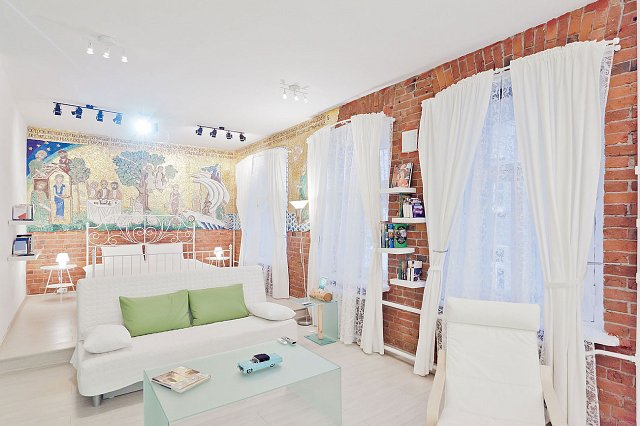 Along with hotels there are big range of other form of accommodation in  Russia  - hostels, guest houses, apartments, sanatorium and holiday houses. These accommodation is normally cheapper than hotels, and the level of comfort is usually lower, there are some exceptions though. 
---