Day trip to Suzdal from Moscow: transport, sights, maps and tips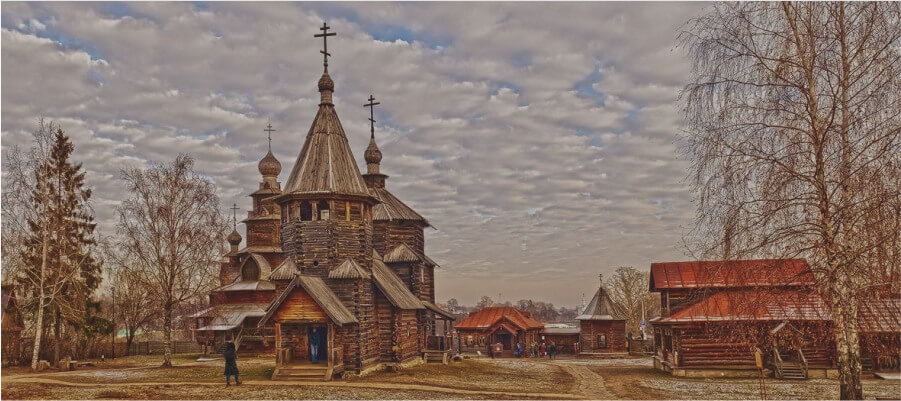 DAY TRIP TO SUZDAL
---
  Suzdal is one of the most popular destinations on the Golden Ring and the whole city is often described as an open-air museum.  The city has no railway station and practically no heavy industry, meaning that is has preserved its provincial charm and a great deal of architectural monuments.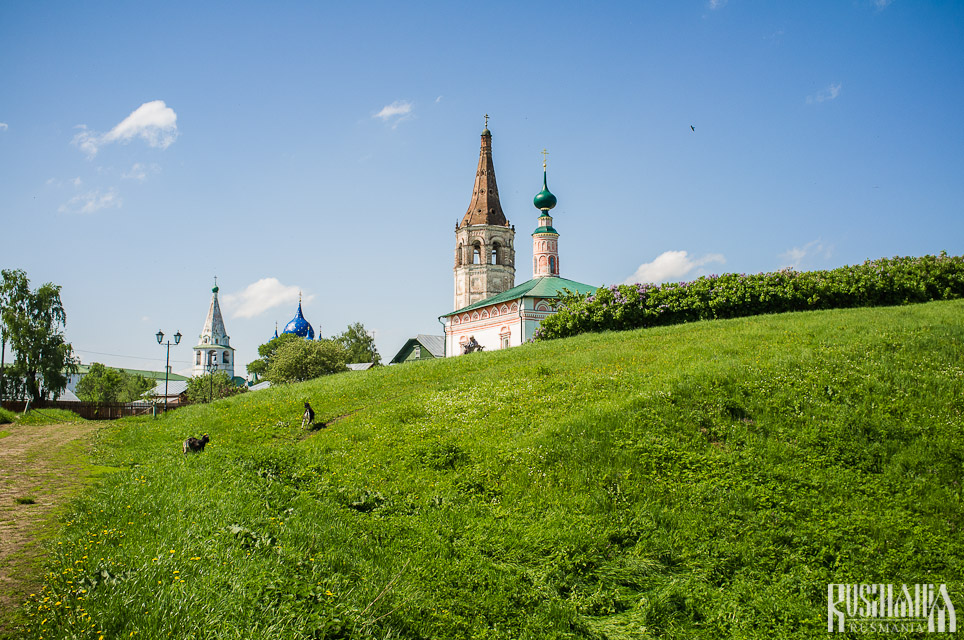 From Moscow, Suzdal is not as easy to get to as Sergiev Posad (the closest Golden Ring city to the capital) but it is worth going the extra distance as Suzdal provides more of a contrast from Moscow.  If you make use of high-speed trains it is possible and not too demanding to visit for even just a day, but of course spending the night there is recommended to soak in the atmosphere or to combine it with a visit to neighbouring Vladimir.  As the city is a very popular tourist destination you will have no problem finding a cafe or guesthouse there.  There is practically no public transport in the city, but the city is small and most sights are located relatively close to each other.
---
Overview
---
| | |
| --- | --- |
| Distances | 220km Moscow to Vladimir; 23km Vladimir to Suzdal |
| Total time on train | approximately 3½ hours (Strizh: Moscow to Vladimir return) |
| Total time on bus | 1-1½ hours (Vladimir to Suzdal return) |
| Accessibility for foreigners rating | 4/5 - established tourist route, some English-speakers |
---
Getting There and Back
---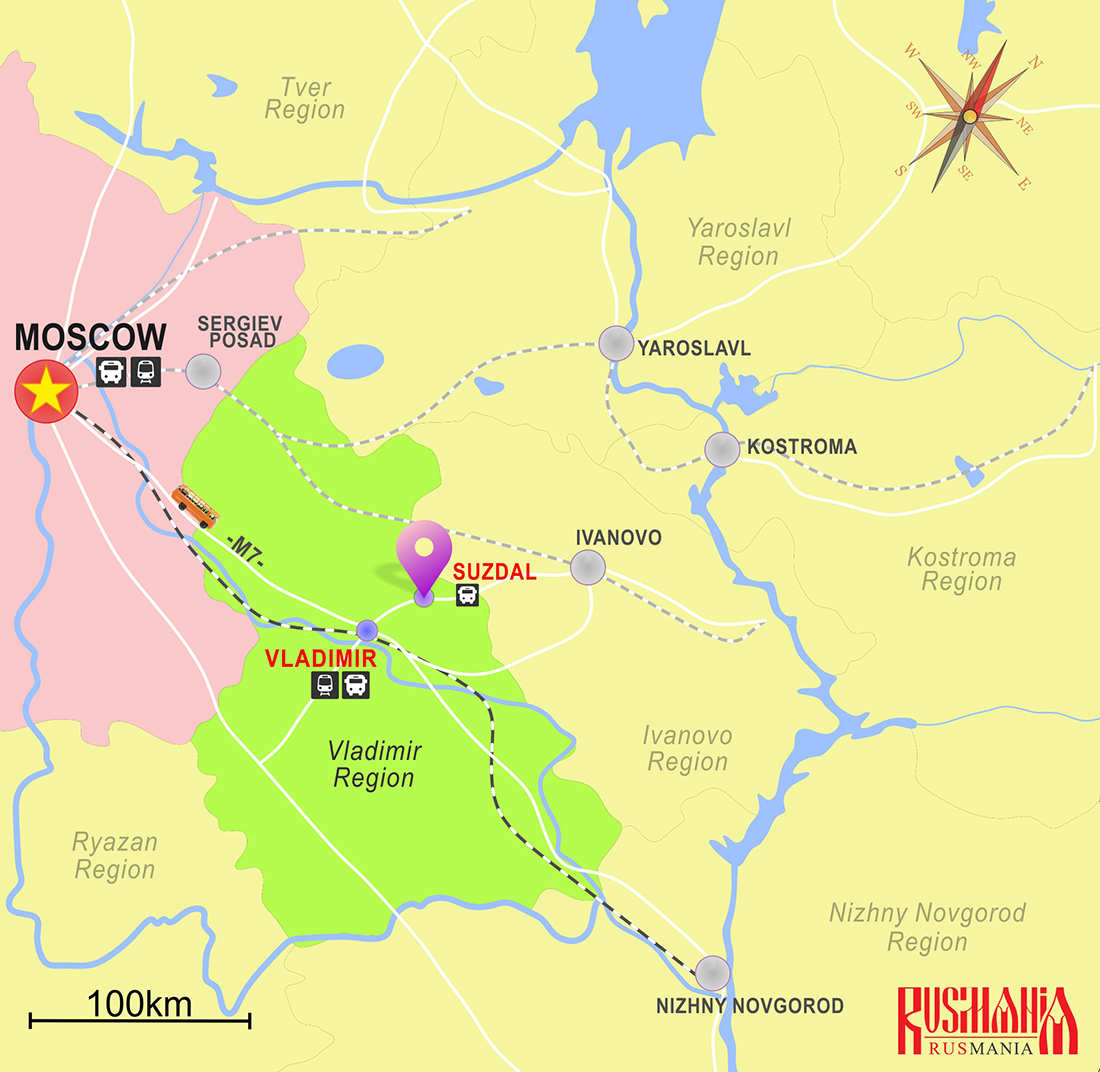 As mentioned above Suzdal has no railway station, the closest is located in neighbouring Vladimir.  Going to Suzdal via Vladimir is the best option as you will avoid traffic jams and can even travel in comfort is you choose to go via a high-speed train.  Suzdal's bus station is located on the outskirts of the city, 1.5km from the centre. The closest airport to Suzdal is that of Ivanovo, which is 79km from the city and also a Golden Ring city, however this option is not recommended as you will spend just as much time getting to and from airports, plus it will be much more expensive.
Via Vladimir
  The easiest way to get to Suzdal from Moscow is to go via Vladimir on a high-speed train.  There are three high-speed trains: the Strizh, the Lastochka and the Burevestnik.  All three run between Moscow and Nizhny Novgorod.  The trains leave from Moscow's Kursky Railway Station (from the left side of the station and not the right side from where most suburban trains leave) and take around 1¾ to 2 hours.  The cheapest of the three trains is the Lastochka and the most expensive is the Strizh. A cheaper alternative is to get a standard suburban train from Kursky Railway Station to Vladimir, but these take around 3 hours.  Buses to Vladimir also frequently leave from close to Kursky Railway Station, but these can take up to 4 hours if the traffic is bad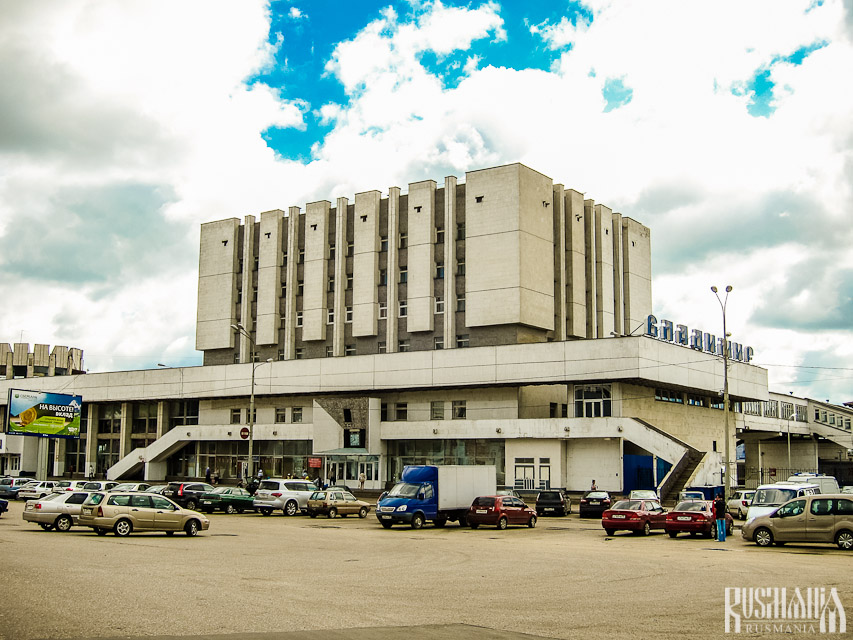 Once you arrive at Vladimir Railway Station you need to cross over the road to Vladimir Bus Station to get a bus to Suzdal.  Buses to Suzdal leave about every hour and take around 30-40 minutes.  You can buy tickets online at http://www.biletnaavto.ru/, but the site is only in Russian; in any case there should be tickets available on the day of travel.  You can also get a taxi to Suzdal and if there are four of you the price will be reasonable.  However beware of dishonest taxi drivers trying to make a quick rouble from tourists – a one-way trip should cost between around RUB 1200.
Direct to Suzdal
  Buses directly to Suzdal leave from Moscow's Schyolkovsky Bus Station.  There are about 9 buses a day and it takes around 4½ hours depending on traffic.  The buses stop at Vladimir too.  Using this option will mean a rather exhausting day trip.
---
Orientation and Main Sights
---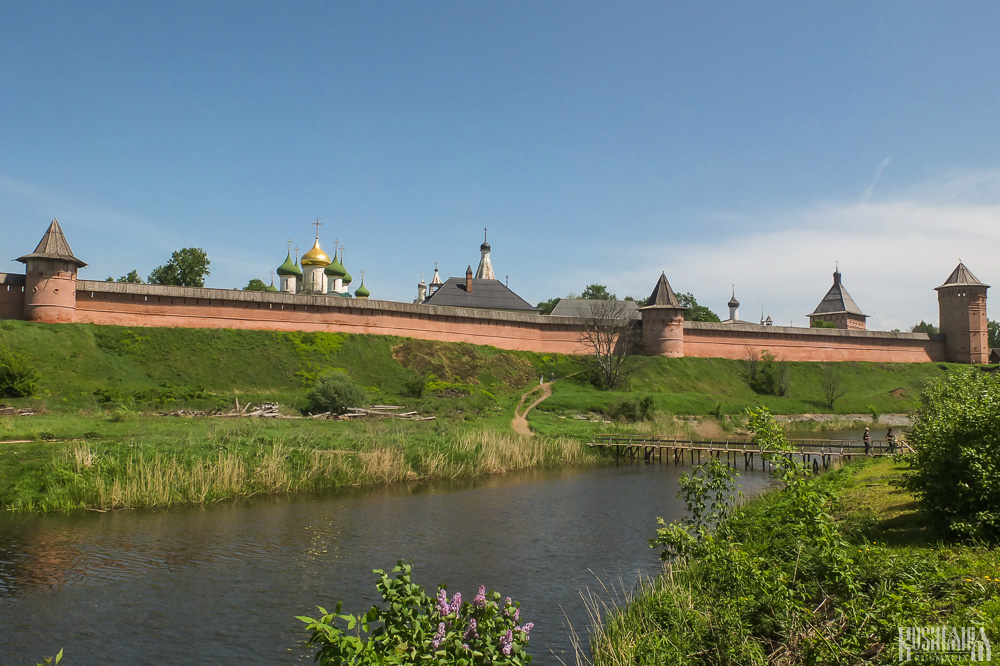 Suzdal is a relatively small city and it is not difficult to walk around the city to see most of the sights.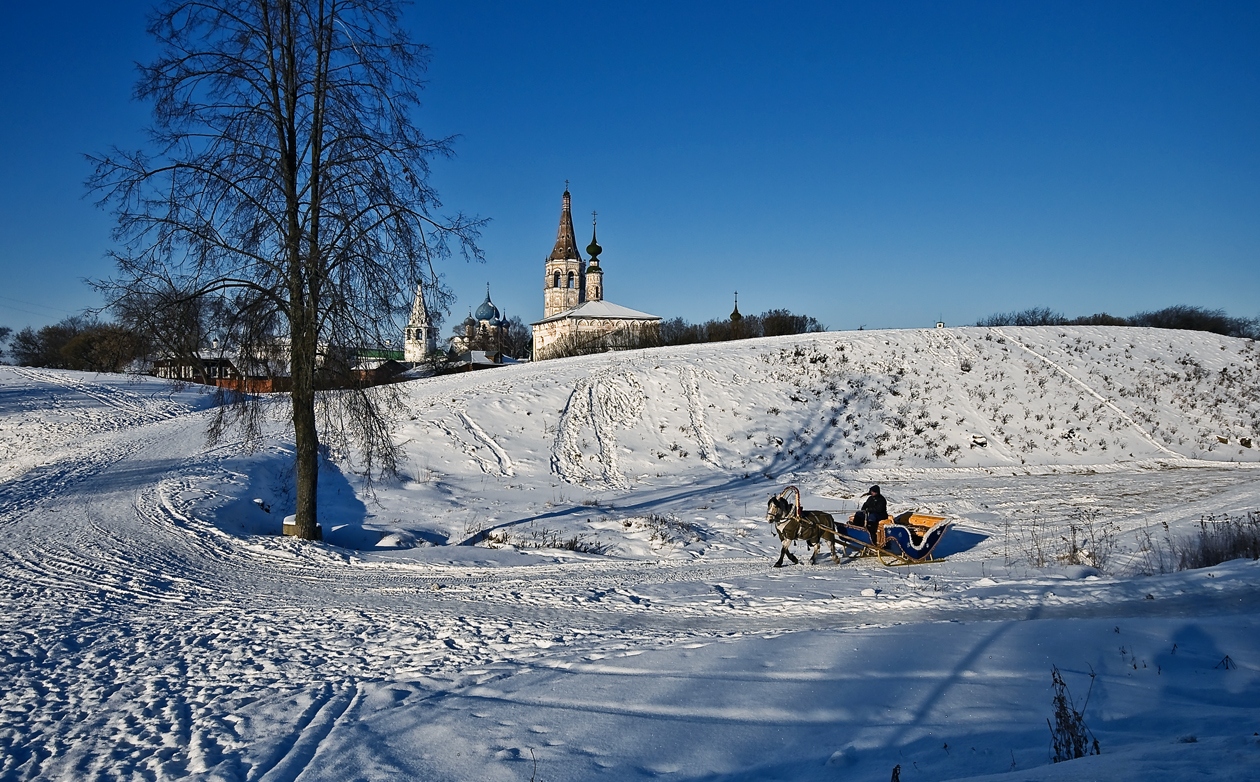 The main road in the city is Ulitsa Lenina which runs north across the whole city.  
  The main sights of Suzdal are located either on or just off this road, including the two main sights: the Suzdal Kremlin in the south and the Spaso-Yevfimiev Monastery in the north.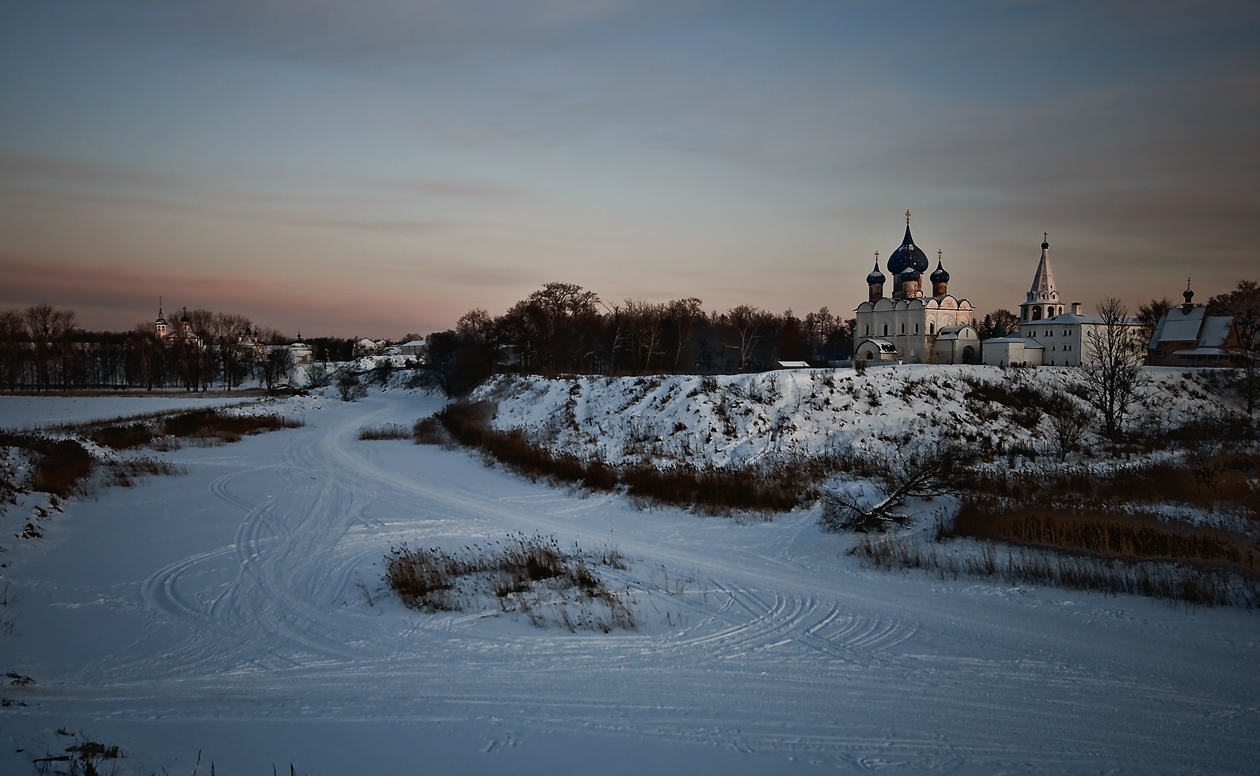 More information about Suzdal can be found on our Suzdal pages.
---
Souvenirs
---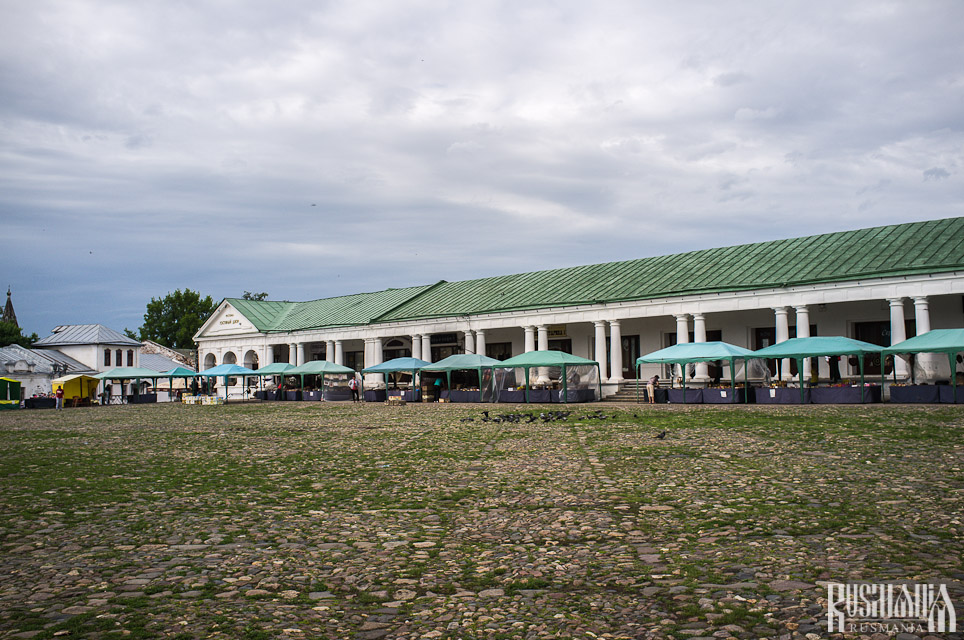 Suzdal is famous for its medovukha (mead) which is an alcoholic drink made out of honey.  It can be drunk either hot or cold, meaning it perfect in both summer and winter, and you will find it on practically every menu in the city.  There are various flavours of the drink available and even a non-alcoholic version.  In addition to medovukha, you can find all traditional Russian souvenirs in the city and there is a big souvenir market on Torgovaya Ploschad.