Around Ulitsa Moskovskaya
Goritsky Uspensky Monastery (Pereslavl-Zalessky State Historical, Architectural and Art Museum Reserve)
Pereslavl-Zalessky's Goritsky Uspensky Monastery was founded in the beginning of the 14th century during the reign of Grand Prince Ivan Kalita. Despite being a rich and importance monastery in its time, much of the history of the monastery was lost forever after the monastery's archive was destroyed by fire in 1722. It is known that St Dmitry of Priluki and St Daniel (Daniil) of Pereslavl-Zalessky were once monks at the monastery before going on to found new monasteries.
In 1744 the monastery was dissolved and used as the residence of the bishop of the Pereslavl Eparchy until the eparchy in turn was dissolved in 1788. The following centuries saw the former monastery abandoned up until 1919 when it was given over to house the Pereslavl-Zalessky State Historical, Architectural and Art Museum Reserve, which it remains today. Its buildings and former churches are now used to house various exhibitions and galleries detailing various topics including nature, icon painting, decorative-applied art, wooden sculptures, church artefacts, Russian village life, paintings and the history of the city.
---
Bell Tower and Epiphany Church
Built into the eastern wall is the monastery's bell tower which also incorporated the epiphany church. Work on its construction began in the 1760s and was only completed in the 1770s. Today the bell tower can be climbed to enjoy great views of the city.
---
Dormition Cathedral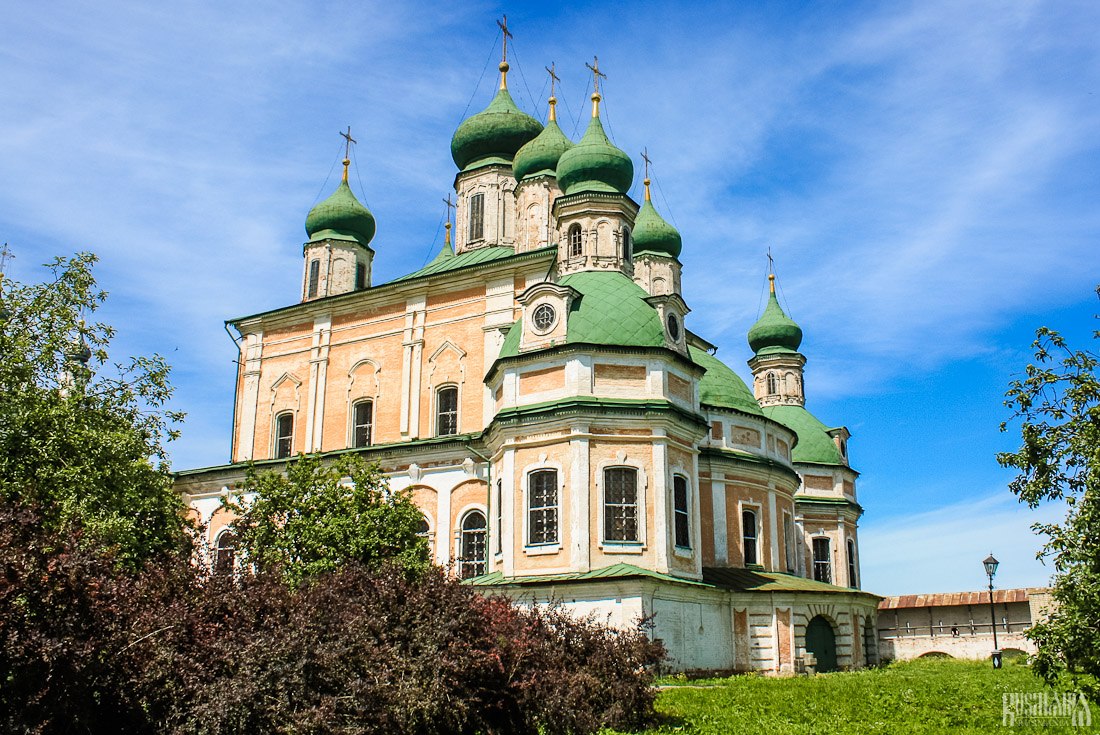 The Dormition Cathedral was the former monasteries main cathedral and the most striking architectural feature. It dates from the second half of the 18th century when the monastery was used as a residence for the bishop. It originally served as the monasteries unheated 'summer church'. The cathedral is baroque in style with a large cube base topped by five domes, but also featuring two side altars with domes on its western face, creating the effect of having a pyramid of domes. The interior was original decorated with frescos although these have not survived. Its five-tier iconostasis though, which dates from 1759, has fortunately survived and is the dominant feature and worth visiting. In summer months the cathedral is open to visitors as an exhibit in itself.
---
All-Saints Church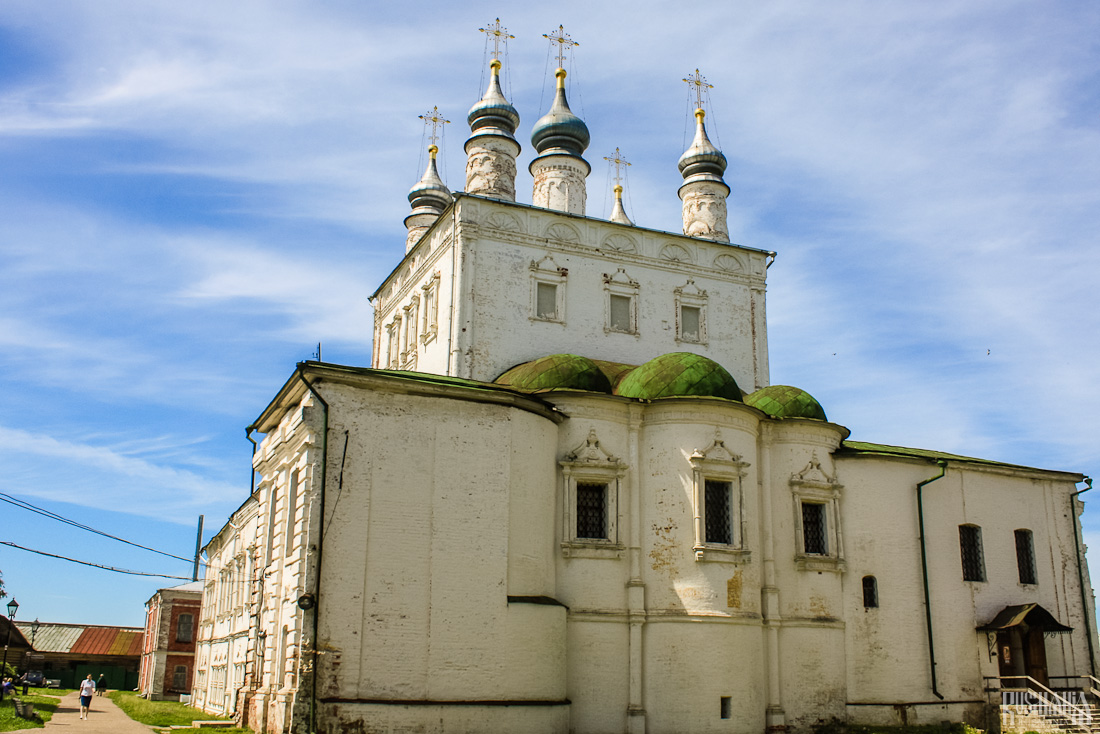 The All-Saints Church is believed to have been built in the last decade of the 17th century. The white stone church consists of a tall structure topped with five small domes. Carved decorations on the wall around the windows have survived to this day.
---
Chapels
Two small wooden chapels have been transferred from the Pereslavl District to the territory of the monastery for protection: one from the village of Foninskoe and one from Starovo. Both date from the 19th century.
| | |
| --- | --- |
| Location | 4 Muzeyny Pereulok |
| Website | http://museumpereslavl.ru/ |
| Clock | 10:00 - 18:00 (until 17:00 from October to May). Closed on Mondays. |