Around Ulitsa Lenina
Suzdal Kremlin
The most ancient part of Suzdal is the Kremlin which is situated on a curve of the River Kamenka in what is now the centre of the city on Ulitsa Kremlyovskaya. The kremlin was established in the 10th century upon the foundation of Suzdal and in the 11th and 12th centuries earthen walls were erected with wooden walls and towers installed on top of them for defensive purposes. Located inside were the courts of the local prince and bishop. The kremlin's defences were added to during the 17th century when new towers and walls were added made out of pinewood. However these wooden defences were all destroyed in the fire of 1719 and only the earthen mounds and ditches have survived to this day. The Suzdal Kremlin and its Nativity Cathedral are protected by UNESCO and are administered as part of the Vladimir-Suzdal Museum-Reserve.
---
Nativity of Virgin Mary Cathedral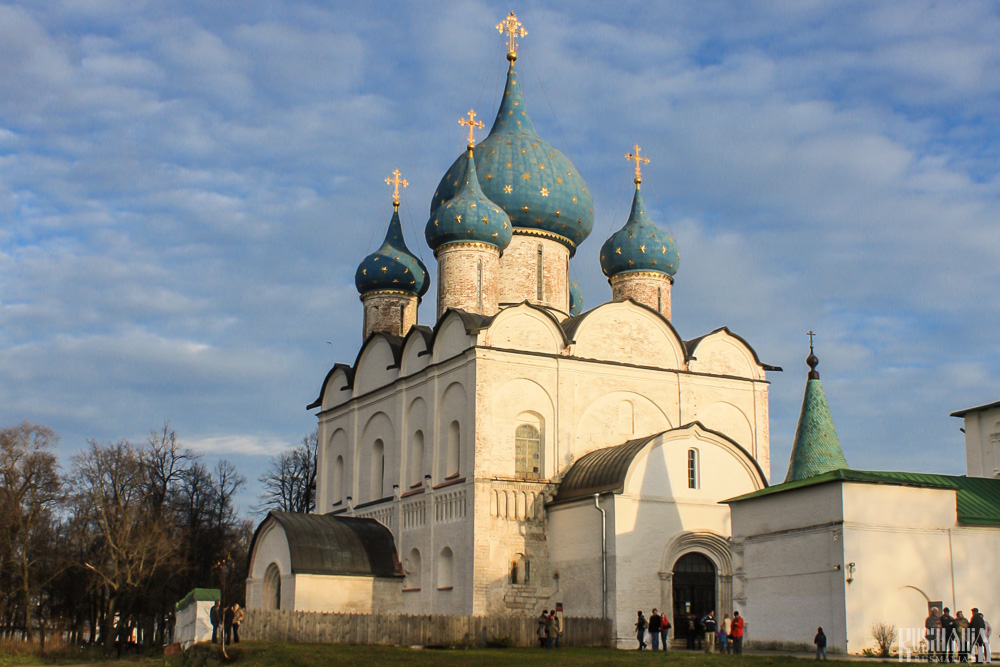 The impressive Nativity of Virgin Mary Cathedral was built inside the Suzdal Kremlin between 1222 and 1225 to replace an earlier version which was built on the orders of Vladimir Monomakh in the 11th century. The cathedral is constructed out of white stone and is topped with five blue domes decorated with golden stars. The façade of the cathedral features engravings of animals, figures and intricate patterns. Inside beautiful frescos dating from the 13th, 15th and 17th century have survived.
The cathedral is protected by UNESCO as part of the White Stone Monuments of Vladimir and Suzdal. Since 1992 ownership of the cathedral has been shared between the Vladimir-Suzdal Museum-Reserve and the Russian Orthodox Church, which occasionally hold services here. Otherwise the cathedral's frescos can be viewed by purchasing a ticket.
---
Archbishop's Chambers and Museums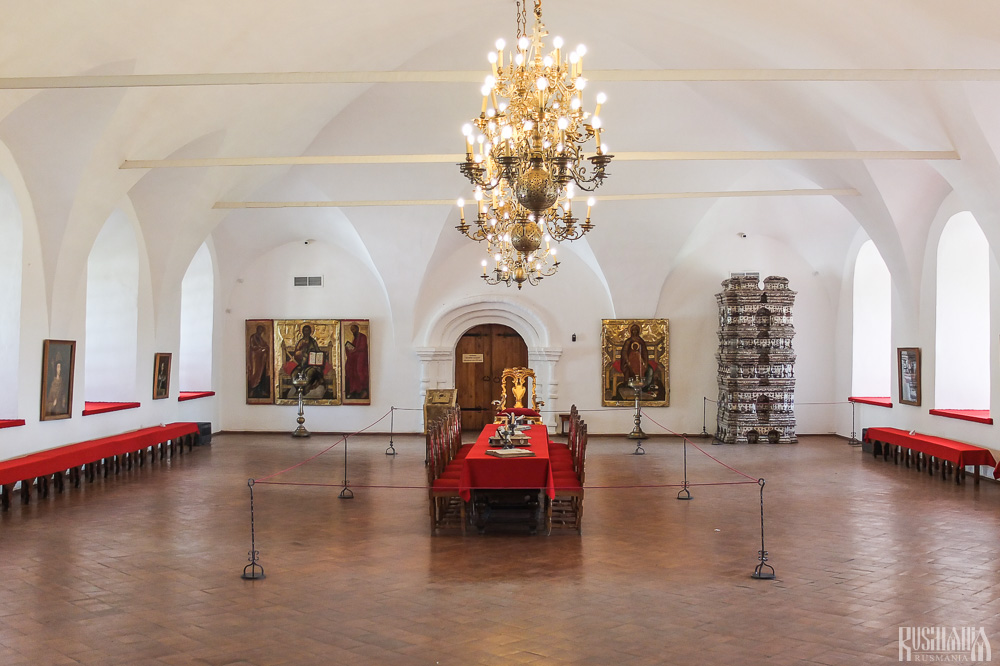 The architectural complex in the centre of the kremlin is the Archbishop's Chambers which was constructed between the 15th and 18th century, originally as the residence for the Bishop of Suzdal. The chambers also includes a church for the bishop. Today the complex houses exhibits of the Vladimir-Suzdal Museum-Reserve, including the restored 18th century Vaulted Chamber which was used as a stateroom. Other exhibitions include the History of Suzdal, Ancient Russian Painting and a history exhibit for children. In 1635 an octagonal tent-dome bell tower was added to the complex. Exhibited inside the bell tower is the Jordanian Dais which dates from the 17th century.
---
St Nicholas' Church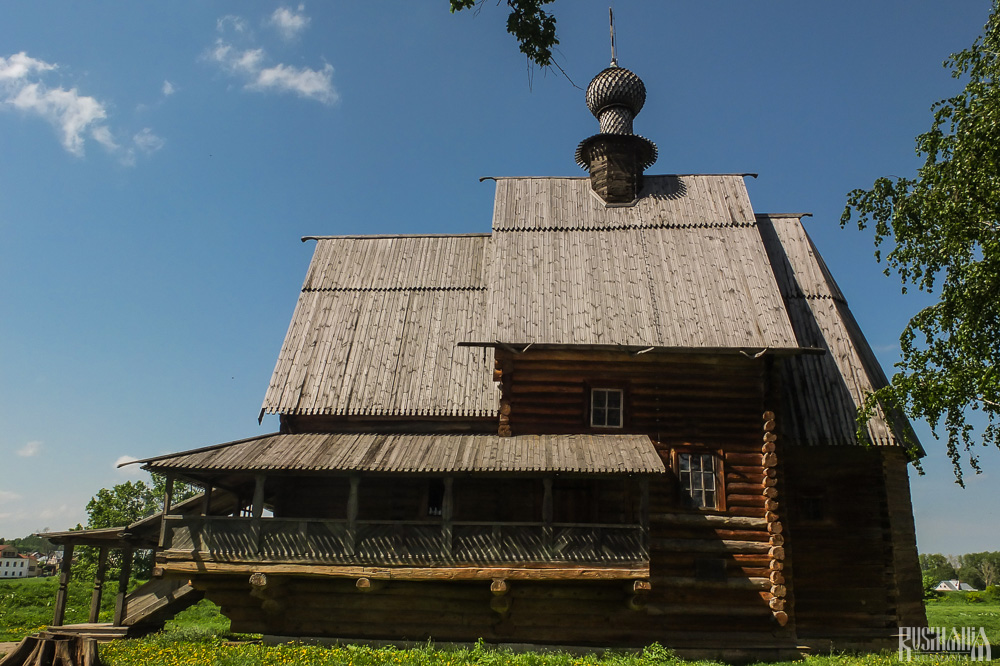 The wooden St Nicholas' Church dates from 1766, however it was not originally part of the Suzdal Kremlin. It was bought here in 1960 from the village of Glotovo in the Yuriev-Polsky District of the Vladimir Region, in order to better preserve it. The church is similar in design to a wooden 'izba' house and stands on a tall ground floor with a covered gallery surrounding it on three sides.
---
| | |
| --- | --- |
| Location | Ulitsa Kremlyovskaya |
| Website | http://www.vladmuseum.ru |
| Clock | 10:00 - 18:00. Closed on Tuesdays and the last Friday of the month. |