On the Shore of Raifskoe Lake
Raifsky Bogoroditsky Monastery
The only reason to come to Raifa is to see the Raifsky Bogoroditsky Monastery which stands in picturesque surroundings on Raifskoe Lake. The monastery was founded in 1613 when a hermit called Filaret built a monastic cell for himself on the banks of the lake. The community of monks which developed here was then officially granted the status of a monastery in 1661 and it became known as the Raifsky Bogoroditsky Monastery. New stone building were built in the early 18th century after fire completely destroyed the wooden monastery at the end of the 17th century. The monastery was forcibly closed in 1918 among some bloodshed and in 1933 the former monastery was turned into a prison camp for political prisoners and young offenders. After the camp was closed in 1953 the buildings were allowed to fall into disrepair until the monastery was returned to the Orthodox Church in 1991 and reconstruction work began.  Outside the monastery is the Pilgrim House which was opened in 2008 to provide accommodation to those on pilgrimage at the monastery.
---
Bell Tower and Walls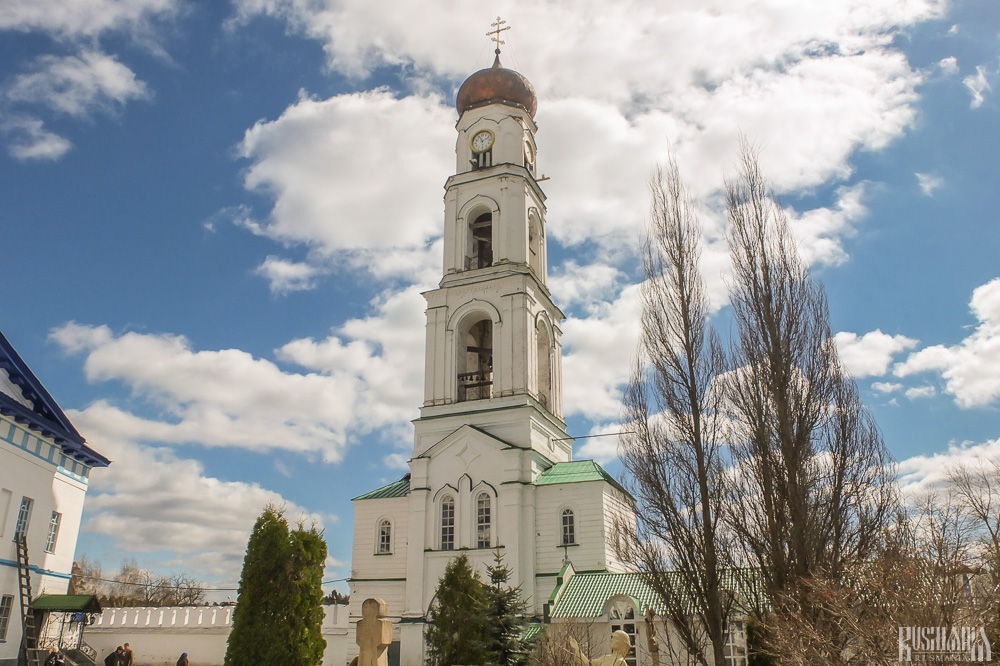 The main entrance to the monastery is served by the Bell Tower which was built between 1889 and 1903 over the Holy Gates. The tower houses Archangel Michael's Church. The monastery is surrounded by walls which have two towers: the south-east tower and the north-west tower.   The southern-wall also features a rather large chapel.
---
Holy Fathers Slain in Sinai and Raithu Church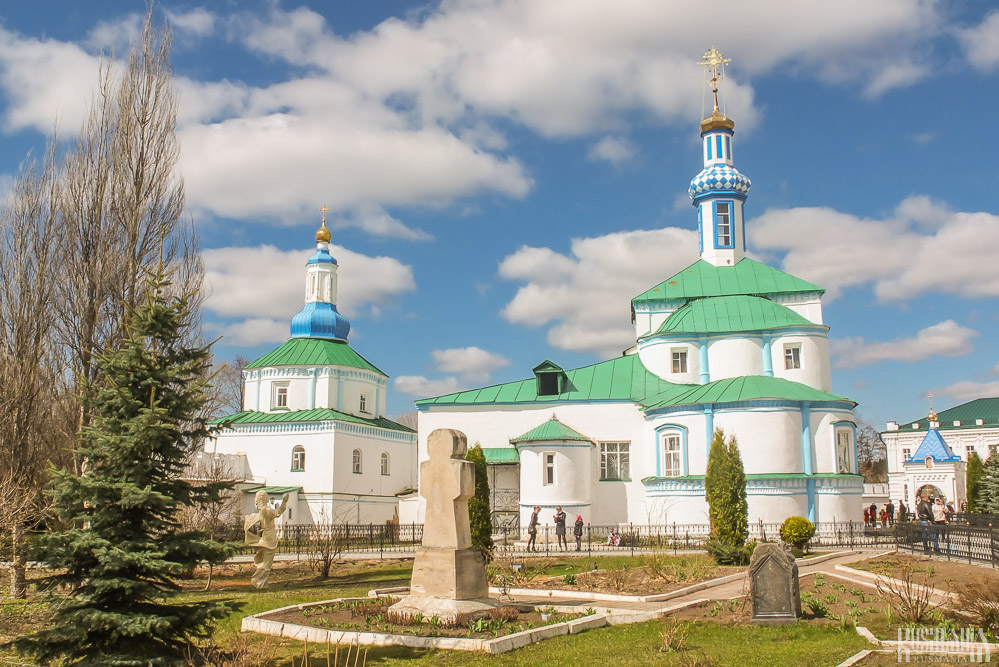 Immediately inside the monastery is a necropolis and behind this is the Holy Fathers Slain in Sinai and Raithu Church. The church dates from 1708 replacing an earlier wooden version. The monastery itself gets its name from the Holy Fathers Slain in Raithu, which is known as Raifa in Russian.
---
Our Lady of Georgia Cathedral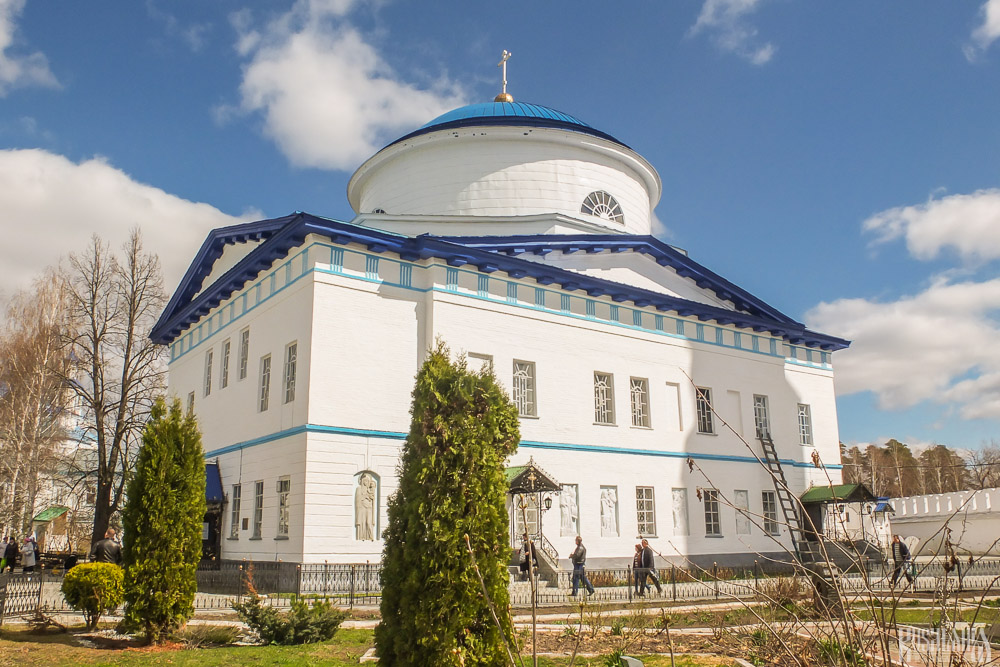 Located in the centre of the monastery are its two cathedrals. Closest to the entrance is the rather plain Our Lady of Georgia Cathedral. It was built between 1835 and 1842 and features a cubic structure with a single large flat dome. The monastery's most sacred relic - the Our Lady of Georgia Icon - is housed inside this cathedral.
---
Trinity Cathedral
Next to the Our Lady of Georgia Cathedral is the newer but much more beautiful Trinity Cathedral. It was built between 1904 and 1910 in the classical style with ornate kokoshniks and green domes.
---
St Sophia's Church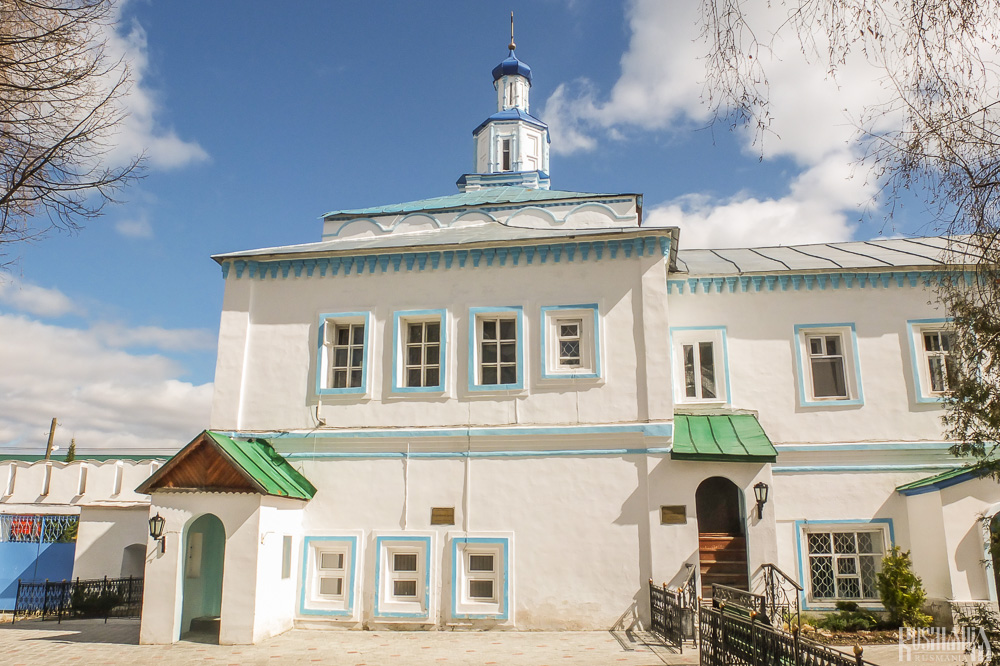 Built onto the northern walls as part of the monks' quarters, known as the Alekseevskie Chambers, is St Sophia's Church.  It is a rather simple church which was built in 1794.
---
Abbot's Chambers, Monk's Quarters and Well-Chapel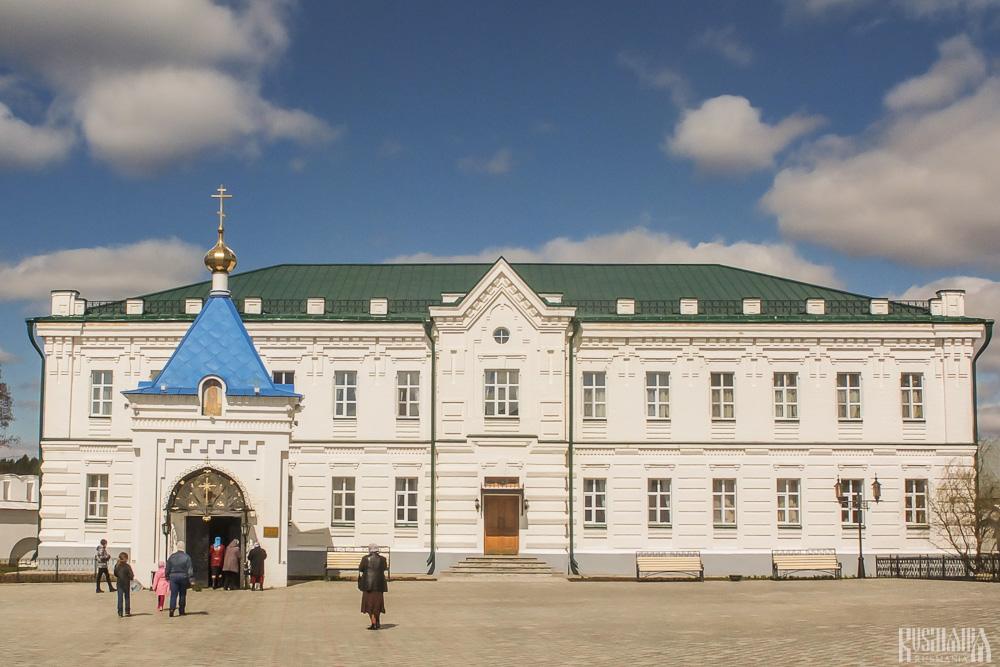 There are more auxiliary buildings at the western end of the monastery such as the abbot's chambers and more monks quarters. Also here is another chapel which stands over a well.
| | |
| --- | --- |
| Location | shore of Raifskoe Lake |
| Website | http://www.raifa.ru/ |