The Paramonovskie Warehouses in Rostov-on-Don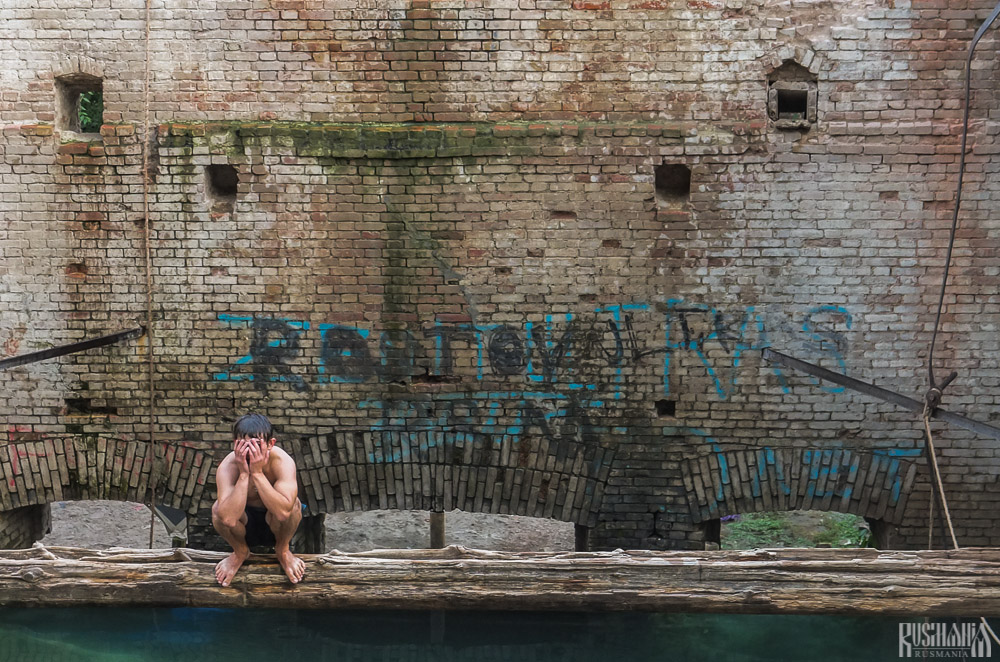 ►Routes ►Places ► The Paramonovskie Warehouses in Rostov-on-Don

  One of the most popular and most unusual sights in the southern Russian city of Rostov-on-Don are the Paramonovskie Warehouses, which are the ruins of 19th century warehouse complex, located just of the city's pleasant Don embankment. 
However it is not the warehouses' federal protection status which draws the crowds here...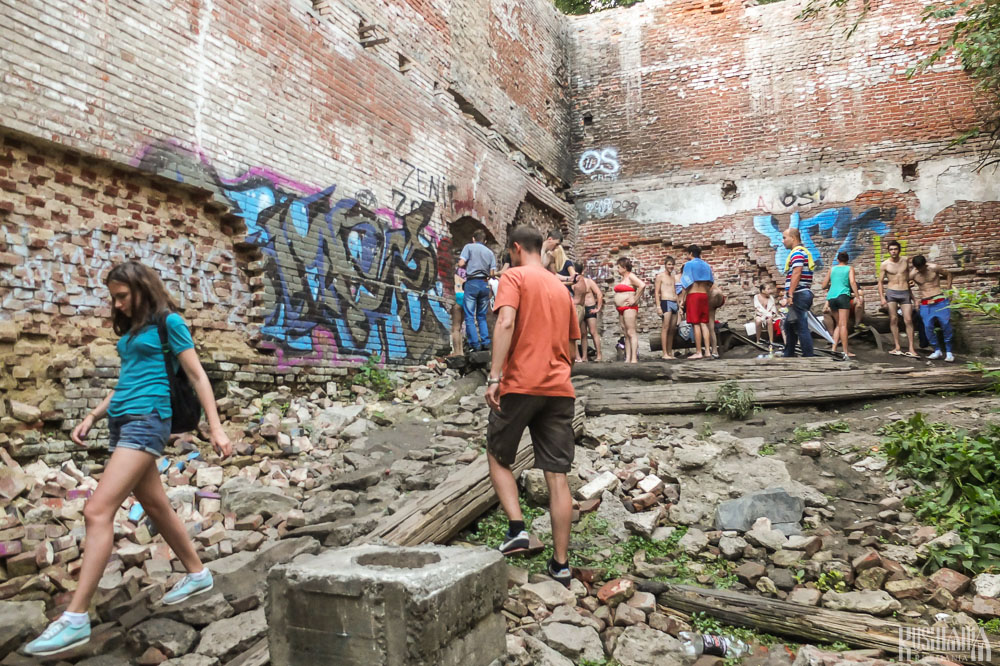 ...but the fact that they have now become a unique swimming pool, complete with waterfalls, caused by a natural spring flowing into the buildings.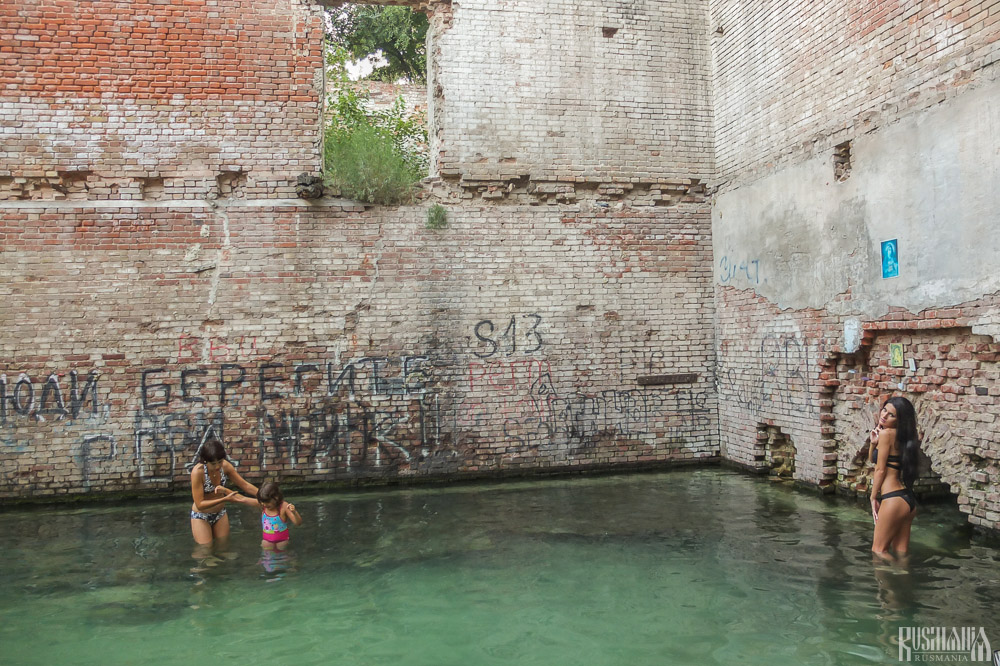 The pool is especially popular with daredevils...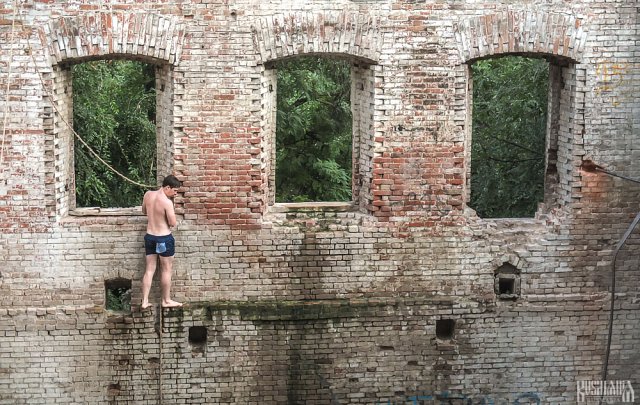 ...who like to jump into the water from the beams and roof.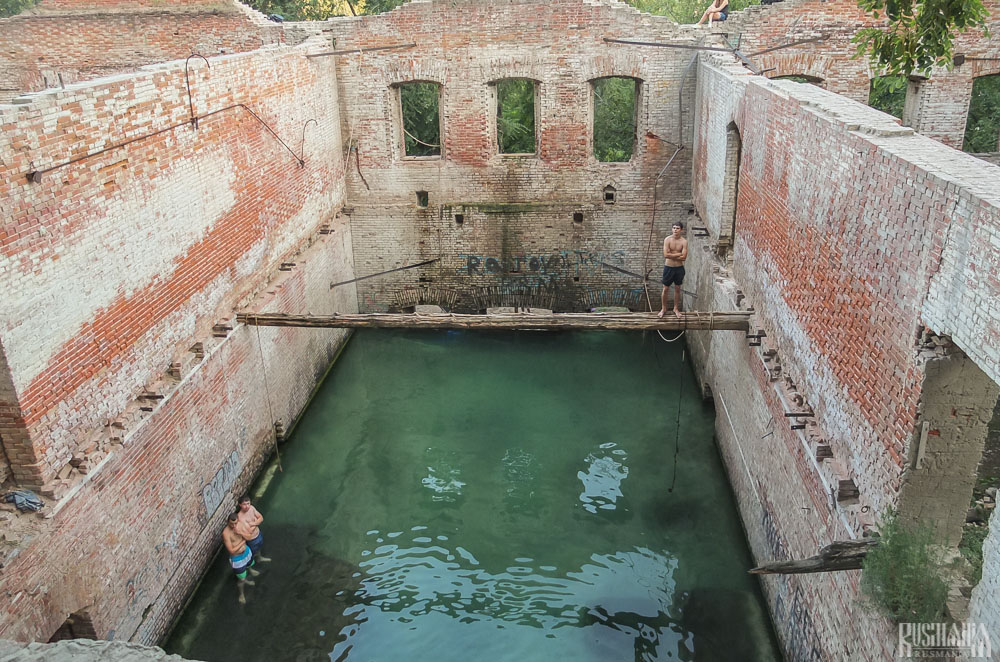 The future of the pool though is somewhat uncertain. 
  Plans to restore the warehouse complex and convert it into a modern art gallery were approved in 2013 but no work has begun yet, leaving locals with an interesting place to cool off.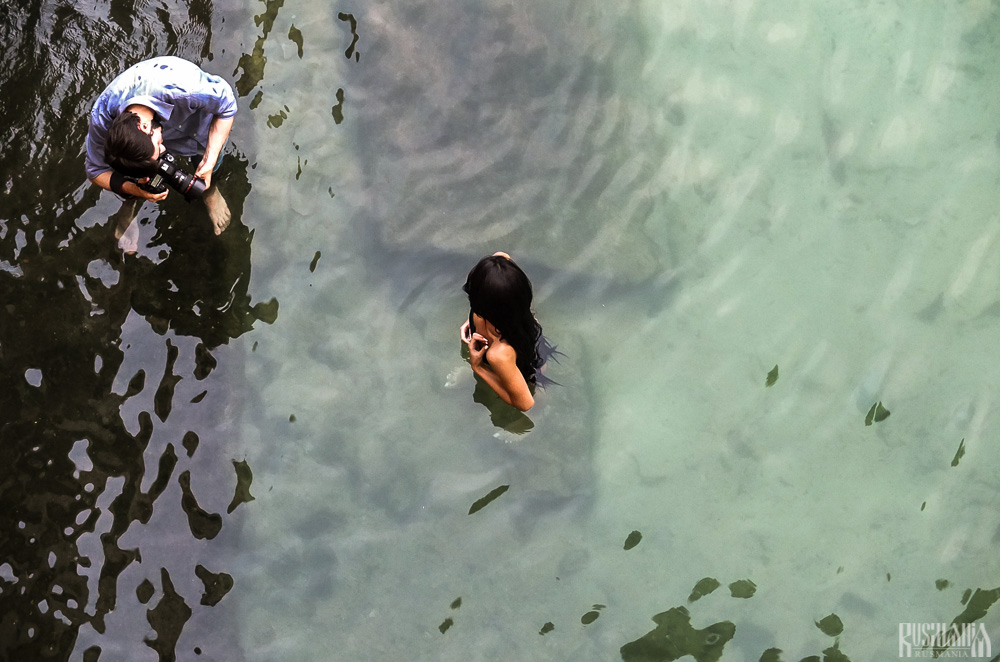 ---
To get to the warehouses walk along the embankment until you reach the statue of Fyodor Ushakov, they are just behind that.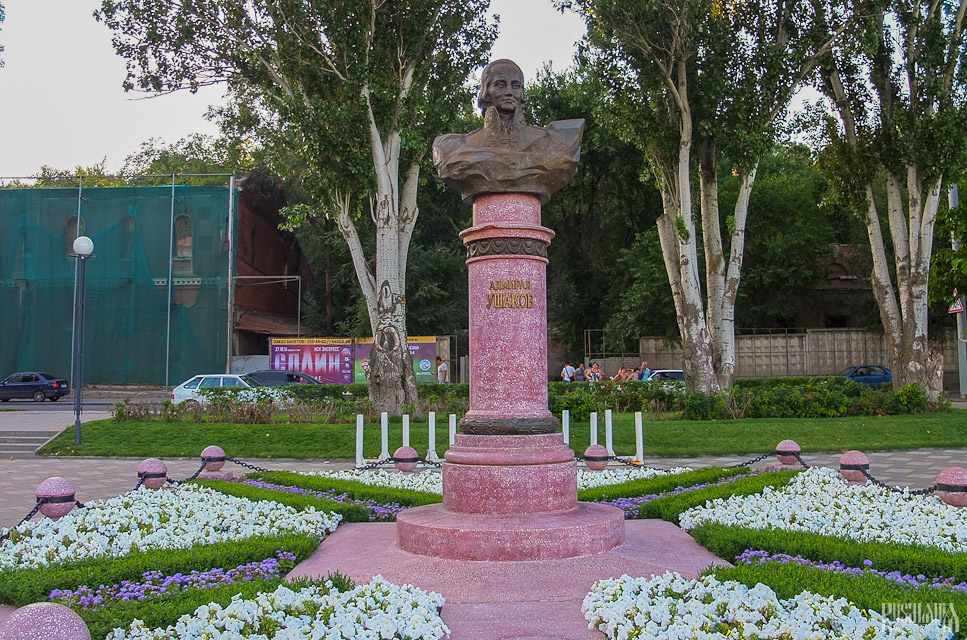 ---

►Routes ►Places ► The Paramonovskie Warehouses in Rostov-on-Don
---
•

 OTHER PLACES 

•

 
---
THE GEOLOGICAL MUSEUM IN ST PETERSBURG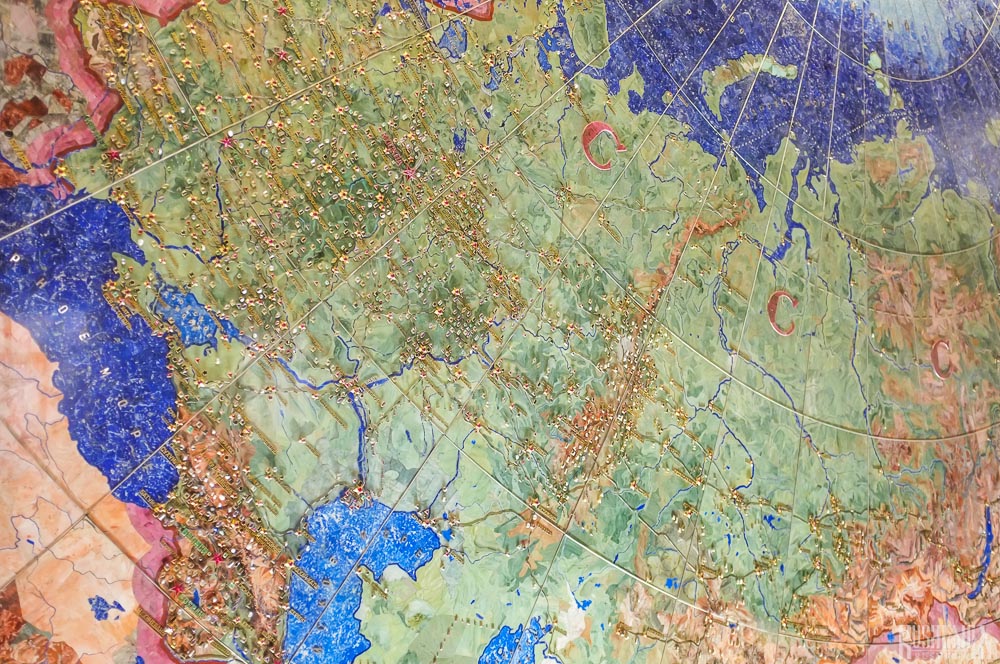 St Petersburg has hundreds of museum and many of the smaller ones are often unfairly overlooked by tourists. One such hidden gem is, quite literally, the Geological Museum which is part of the Aleksandr Karpinsky All-Russian Scientific and Research Geological Institute. 
---
GOROKHOVETS – AN UNDISCOVERED JEWEL ON THE EDGE OF THE GOLDEN RING
  In 2010 the Russian Ministry of Culture created a new list of "historical cities of Russia" limiting the status to just 41 cities (there were previously over 400). We visit some of these historical cities to see whether they have the potential to become popular tourist destinations.
---
LEVSHA FLEA MARKET IN MOSCOW REGION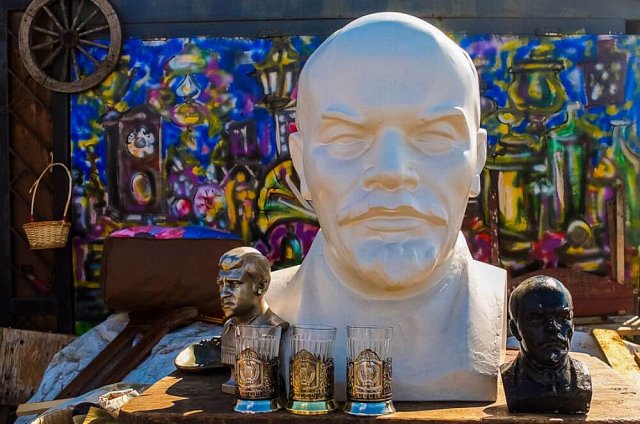 Many visitors to Moscow visit the flea market which makes up part of the Vernisazh Market at Partizanskaya metro station, but the Levsha Flea Market is much less often visited by tourists, mainly as it is located 30km from the centre of Moscow just outside the city of Khimki. 
---
YELABUGA - A HISTORICAL HAVEN ON THE KAMA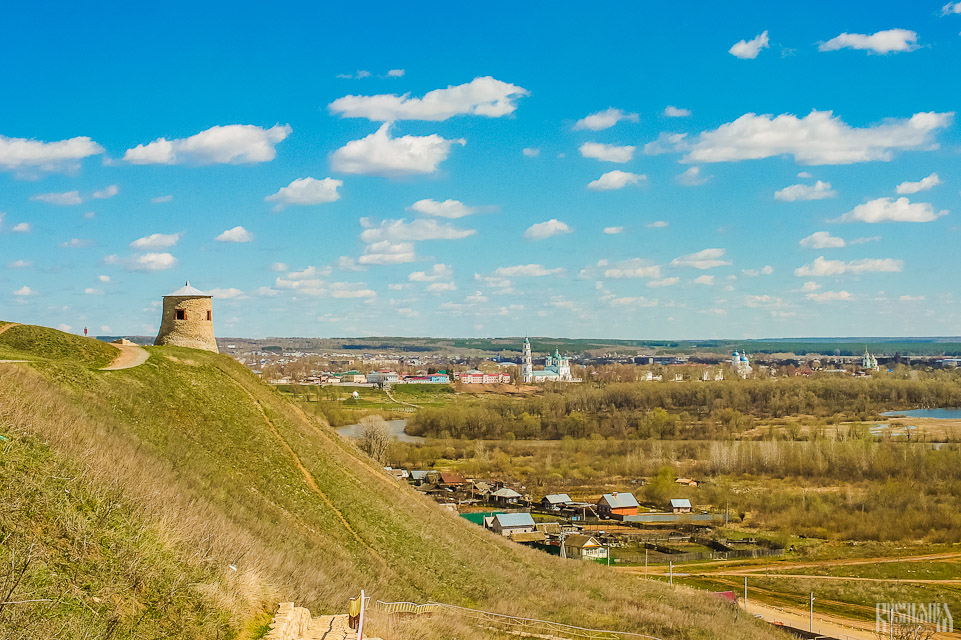 Most visitors to the Russian republic of Tatarstan just go to the republic's beautiful capital of Kazan, with its interesting mix of East and West and Muslim and Orthodox cultures. However the republic has a lot more to offer than just its capital – as wonderful as it is.
---