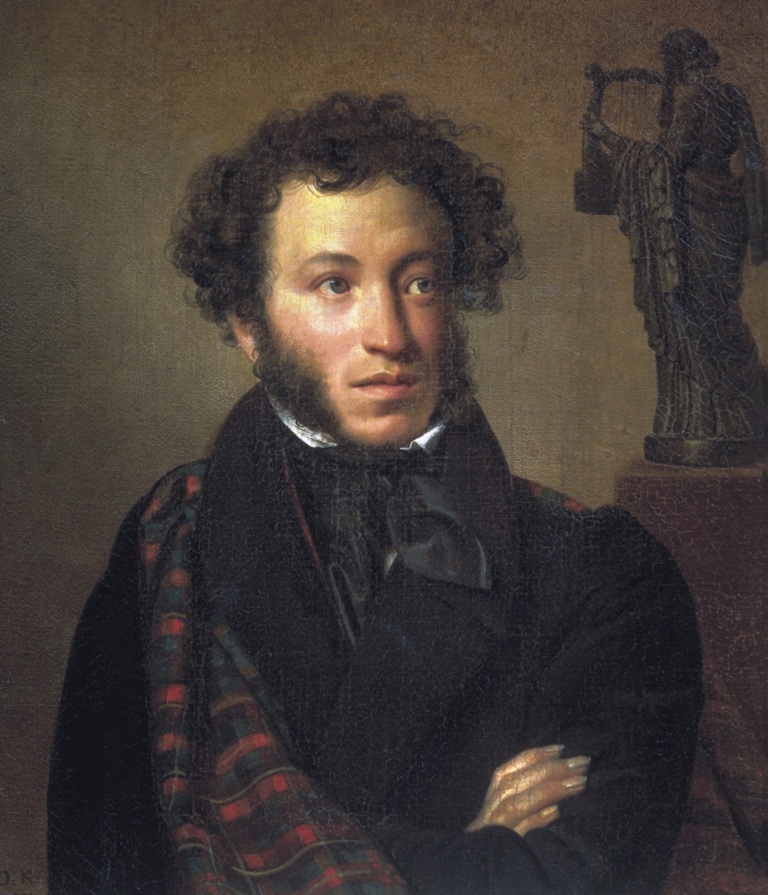 Although less famous in the West due to the difficulties in translating his prose, Aleksandr Pushkin is undoubtedly Russia's most beloved poet. He is considered the founder of modern Russian literature, is credited as inspiration by the great Russian authors who followed him and is immortalised in hundreds of statues around Russia. In addition to the many poems which Russian schoolchildren to this day still have to memorise for homework, Pushkin's main work includes the narrative poems Yevgeny Onegin, The Bronze Horseman, Ruslan and Lyudmila; the play Boris Godunov; the short stories The Queen of Spades, The Captain's Daughter and the collection contained in The Tales of the Late Ivan Petrovich Belkin; plus his interpretations of traditional Russian fairy tales.
Aleksandr Sergeevich Pushkin was born in Moscow in 1799 into an ancient noble Russian family. On his mother's side he was descended from Abram Petrovich Gannibal - an African page of Peter the Great. He spent his childhood in Moscow and at the family estate of Vyazyomy in Zakharovo. Pushkin began having his poetry published at the age of 15 and upon graduating from the Imperial Lyceum in Tsarskoe Selo (now renamed Pushkin in his honour) he was already recognised as a great talent.
Pushkin spent the subsequent years travelling around the Caucasus, Crimea, Ukraine and Moldova until he was exiled to his mother's estate in Mikhailovskoe in 1824 for his political beliefs. He was subjected to further scrutiny and censorship after his politically sensitive poems were found among the belongings of the Decembrists. He was granted permission to leave Mikhailovskoe in 1826 but was still of interest to the secret police and subject to censorship.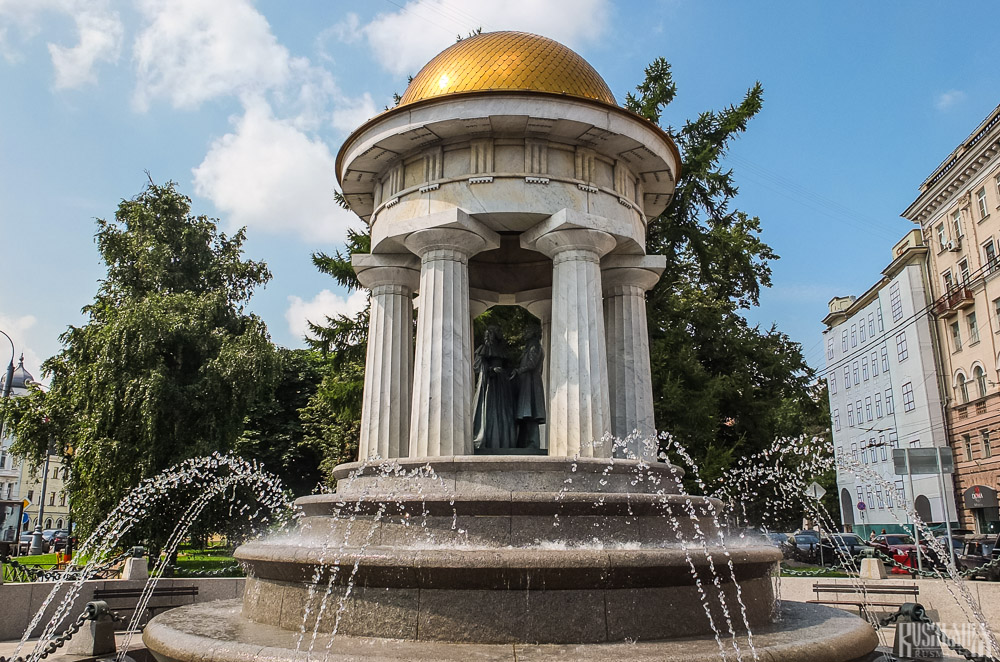 In 1830 Pushkin became engaged to Natalia Goncharova and spent the subsequent spring at her estate in Bolshoe Boldino, which proved to be an especially productive period in his career. After his marriage in 1831 at the Grand Ascension Cathedral in Moscow, Pushkin moved to St Petersburg, where he continued writing and founded the Sovremennik literary journal.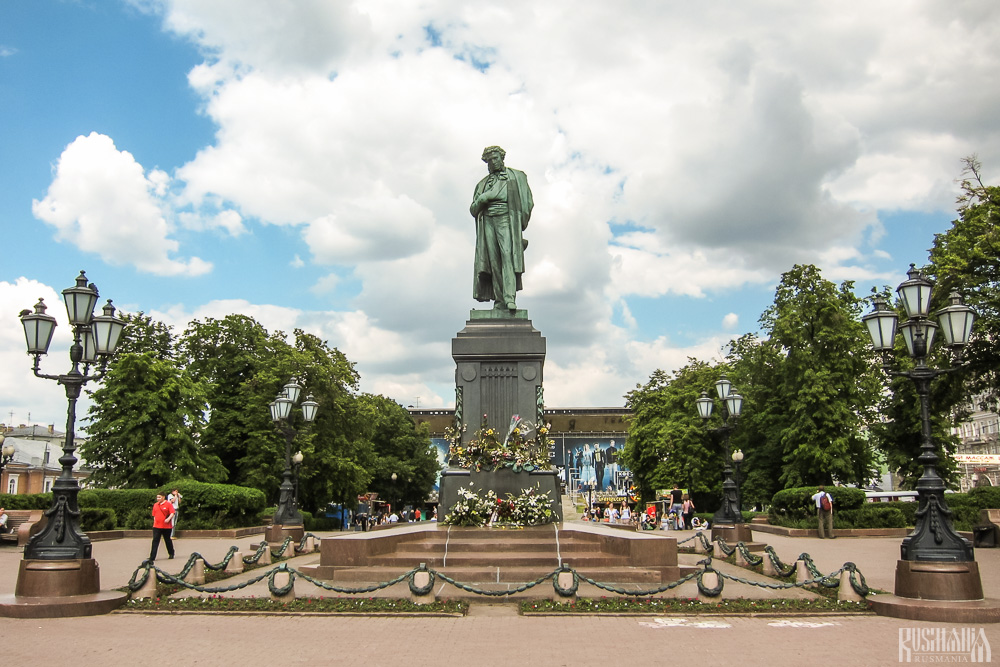 In 1837 rumours began circulating the capital that Pushkin's wife was linked with the dashing young French officer Georges-Charles d'Anthès, which led to the two men fighting a duel. This was by no means the first duel Pushkin had taken part in, but it was to be his last. Pushkin was shot in the stomach and died two days later of his wounds at his St Petersburg home. He was buried at his mother's estate in Mikhailovskoe at the Svyatogorsky Monastery and the Russian people mourned the death of their greatest poet.
---
Sights connected with Aleksandr Pushkin:
Aleksandr Pushkin Historical and Literary State Museum-Reserve in Zakharovo, Moscow Region
"Mikhailovskoe" Aleksandr Pushkin Memorial Museum-Reserve in Mikhailovskoe, Pskov Region
Aleksandr Pushkin Memorial Apartment on the Arbat in Moscow
Aleksandr Pushkin State Museum in Moscow
"Boldino" Aleksandr Pushkin State Literary, Memorial and Natural Museum-Reserve in Bolshoe Boldino, Nizhny Novgorod Region
All-Russian Aleksandr Pushkin Museum in St Petersburg