Travel to Lake Baikal in Winter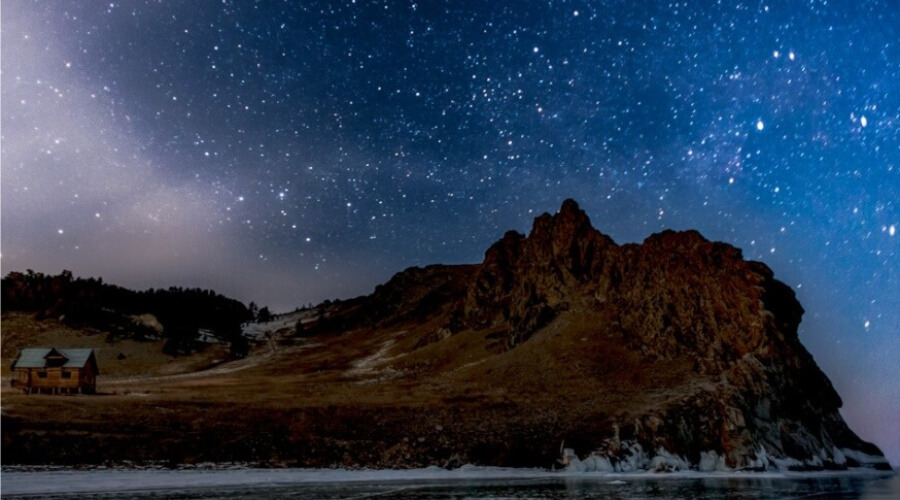 ►Practicalities ►Lake Baikal Practicalities ► Travel to Lake Baikal in Winter

TRAVEL TO LAKE BAIKAL IN WINTER
  Baikal is one of the most popular holiday destinations in Russia, which is no surprise as the deepest and purest lake in the world, surrounded by stunning mountain landscapes. The summer season around Baikal only lasts 2.5 months - in the beginning of June you can still see icebergs on the lake and there is still a cold wind, while nearby Irkutsk can be experiencing temperatures of 30C. In the end of August it starts to get noticeably cold and autumn is very quick in making its mark. The wind picks up again and there are frequent storms and rain on the lake with the weather being very unpredictable.
  Winter Baikal is a real fairy tale land – transparent ice, bright sunshine from which you can even get a tan, and at the same time freezing temperatures. Each year more and more tourists are visiting Baikal during this period.
---
BAIKAL ICE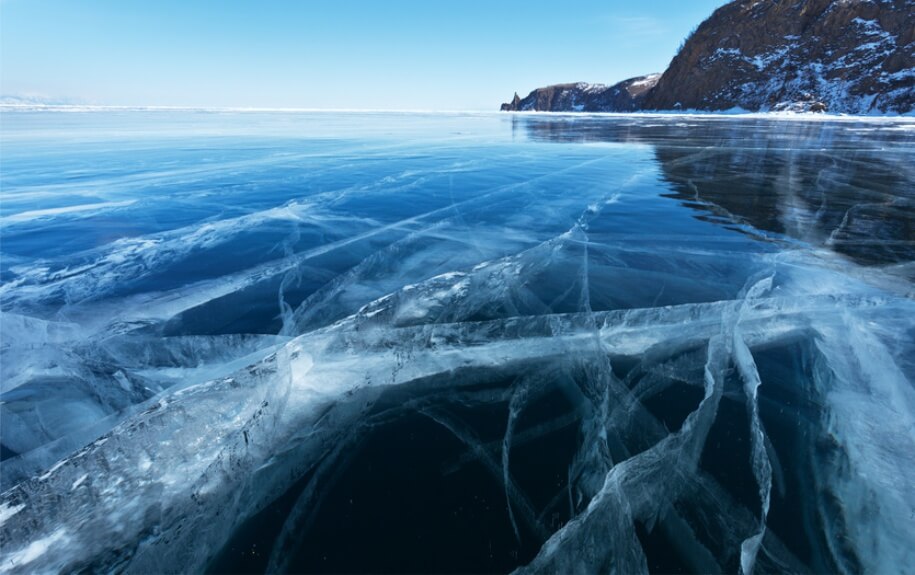 The ice of the frozen Lake Baikal is unique as it is absolutely see-through and when you are walking on it you can see several metres down. Some people even experience vertigo. Baikal freezes relatively late and in February lots of ice-hummocks form – massive blocks of ice, some reaching heights of multi-storey buildings.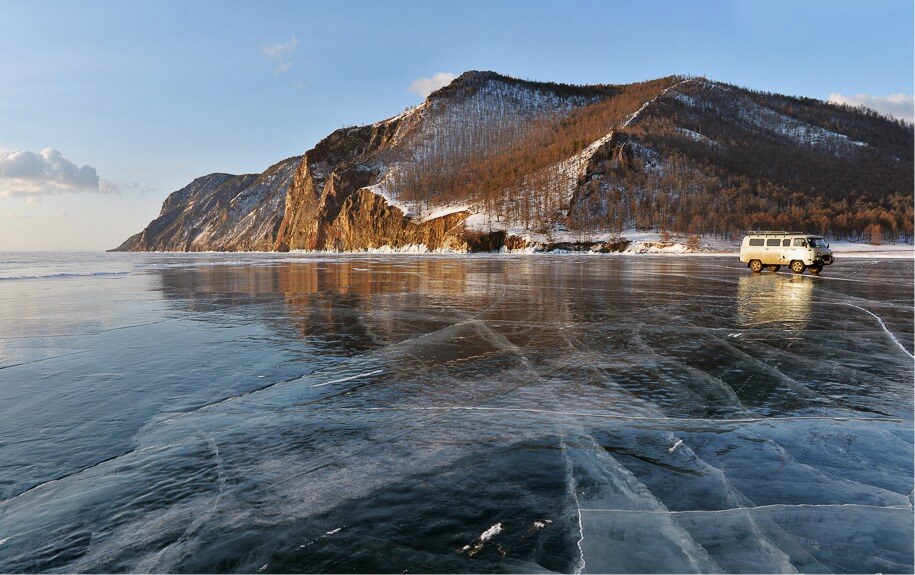 Winter Baikal does not just become a massive ice-rink but also an enormous transport system as winter roads, complete with traffic signs and special rules, are laid on the surface of the ice. Before traffic is allowed on the road officials from the Russian Ministry for Emergencies check the ice, fill in any cracks, clear the snow and put up road signs. This ice route considerably reduces travelling times between settlements on the shore of the lake. However not all the ice is thick enough for cars and only local drivers, who are known as ice captains, know the safe routes. Only experienced and well-known ice captains lead our tours which cross Lake Baikal in winter.
---
BIGGEST ICE-RINK IN THE WORLD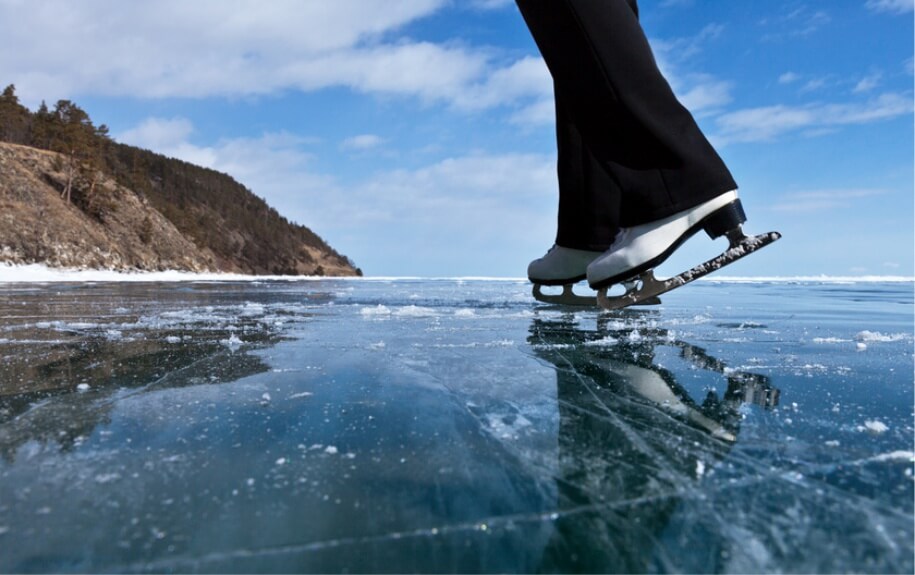 The lake in winter becomes a massive ice-rink. The surface is level and transparent which makes it perfect for ice-skating. More extreme travellers travel across the lake on skates taking with them a sledge full of supplies and a tent. You can rent skates at a hotel, although to be certain of getting a comfortable pair you might want to consider taking some with you.
  It is also great to just walk on the ice, but without special footwear it is not that easy as the ice is slippery. Also if there is a strong wind, you could be blown about on the ice.
---
WINTER ACTIVITIES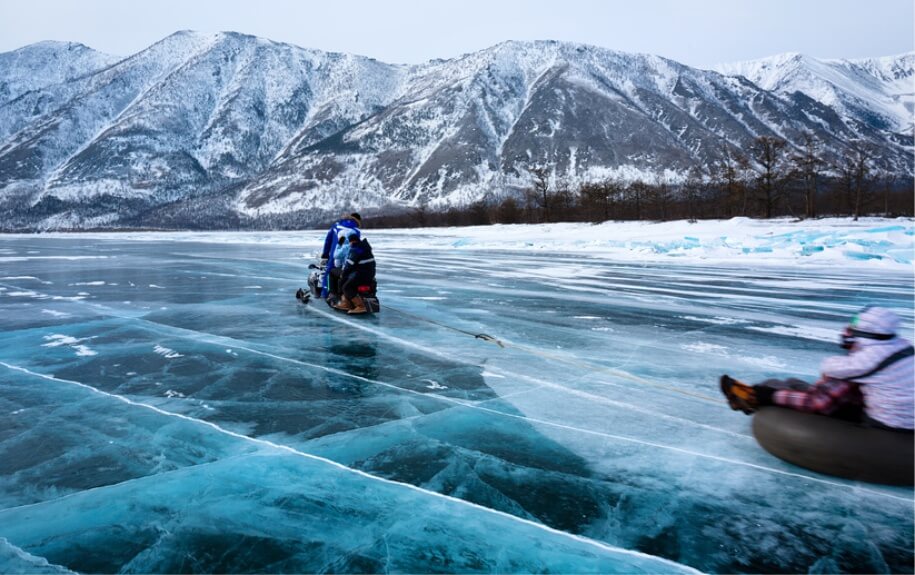 Baikal is located in Siberia so there is a proper winter here with invigorating frost and blue skies. And so of course a whole range of winter activities are on offer to meet all tastes:
dog-sleighing through the Siberian taiga.
snowmobile rides along the famous Circum-Baikal Railway and across the ice to Pechanaya Bay – one of the most scenic places on the lake.
an ice-marathon across a southern stretch of the frozen Baikal.
cross-country skiing, tubing and freeride biking.
horse-riding through the taiga and across the ice to the village of Bolshie Koty.
a visit to thermal springs where the temperatures remain around 40C.
ice fishing – there are more than 50 species of fish in Baikal and fishing championships are held here.
kiting on the ice.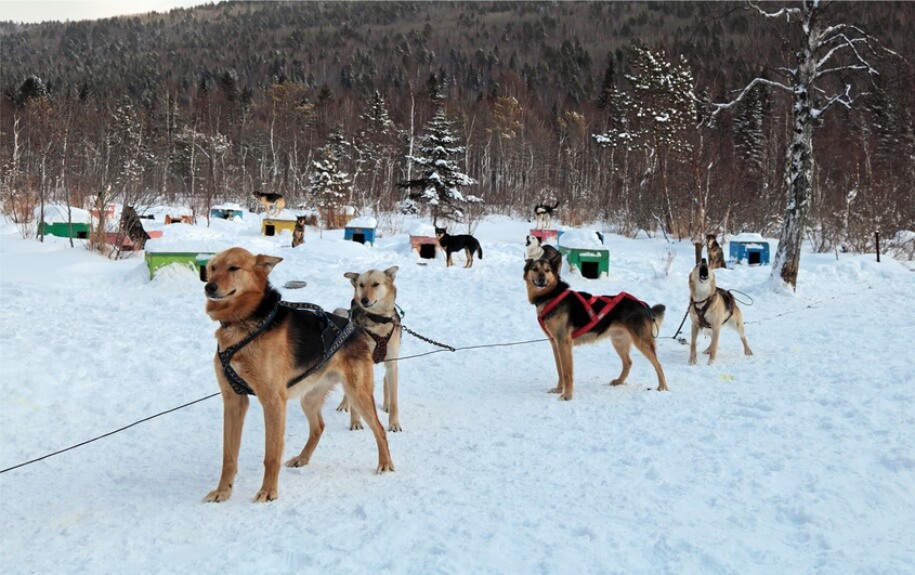 You should note that most of these activities are concentrated around the settlement of Listvyanka – the tourism centre of Baikal. If you prefer peace and solitude with nature, it is best to head for Olkhon Island or even more remote places around the lake.
  One big plus for visiting Baikal in winter is the absence of large groups of tourists who frequent the lake in summer. The prices are also lower.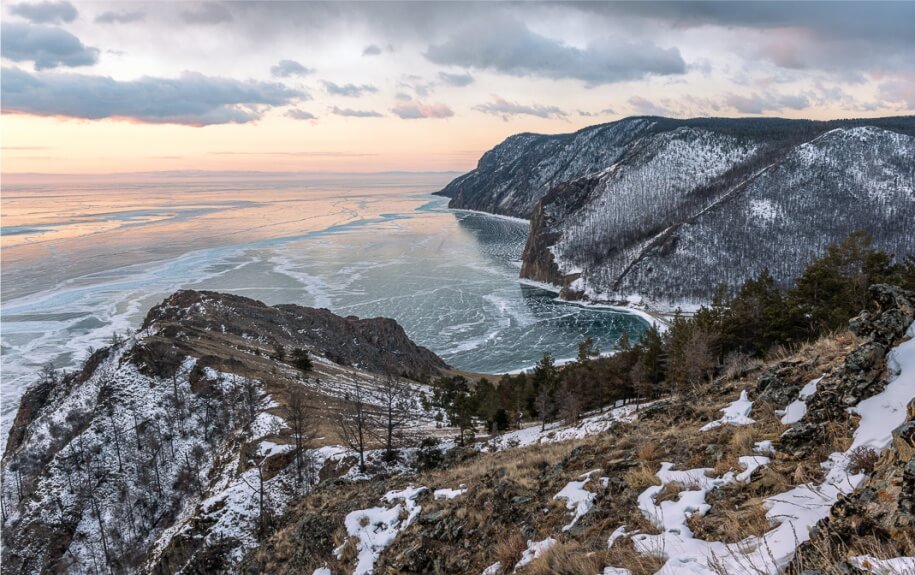 Lake Baikal is often included as a place everybody should see in their lives, but in fact you should really see it twice, once in summer and once in winter! A trip to this magnificent and mysterious lake will leave you amazed each time you go.

►Practicalities ►Lake Baikal Practicalities ► Travel to Lake Baikal in Winter
---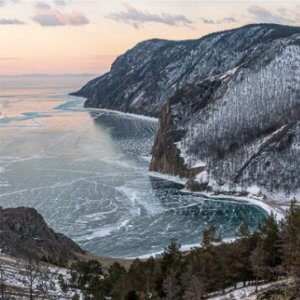 A winter trip to Baikal is not as extreme a trip to, for example, Russia's far north beyond the arctic circle, but there are some issues you should bear in mind. In February and March day time temperatures are relatively warm by Siberian standards - around -15C to -20C and there is normally always sunshine - it is even possible to get a tan. Read more... 
---