Vologda Region
  The Vologda Region is one of the largest federal subjects in central Russia and takes up 1% of Russian territory.  Its shape even resembles the borders of Russia.  The region is bordered by the Arkhangelsk, Kirov, Kostroma, Yaroslavl, Tver, Novgorod and Leningrad Regions and the Republic of Karelia.  The region's administrative centre is Vologda which is famed for its traditional wooden architecture.  Several destinations on the tourist route known as the Silver Ring are located in the region.  The city of Veliky Ustyug is the official residence of Russia's version of Father Christmas - Grandfather Frost - and therefore many children visit in December and January.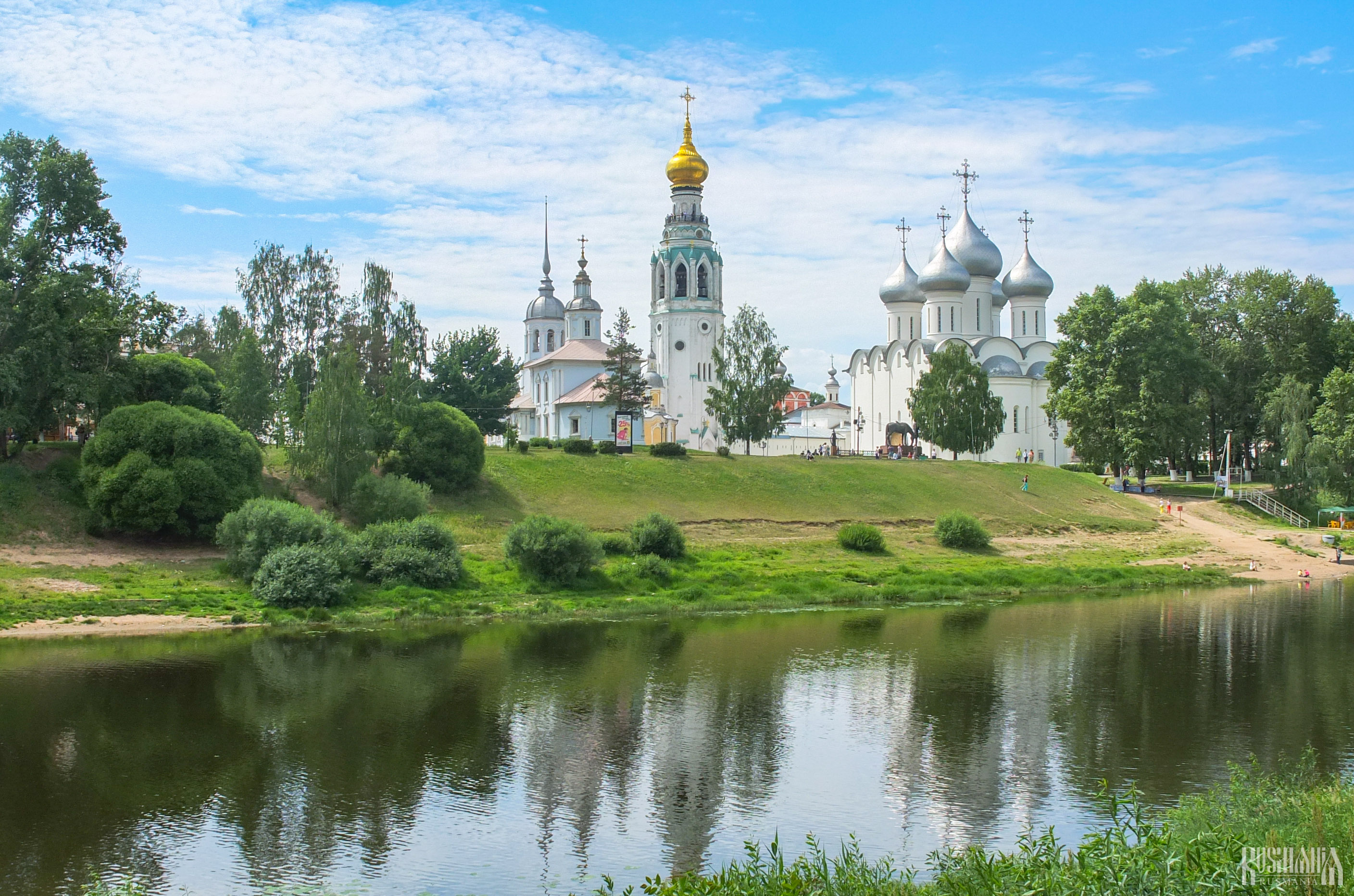 Many great northern fortified monasteries are also located in the region. The city of Kirillov is famous for its impressive Kirillov-Belozersky Monastery.  Just outside Vologda is the Spaso-Prilutsky Monastery.  The Ferapontov Monastery in the village of Ferapontovo is now a museum and protected as a UNESCO World Heritage Site due to the amazing 15th-century frescoes which were painted by the master icon painter Dionisius.  
  Another popular destination in the Vologda Region is the ancient city of Belozersk which was first mentioned in 862 as the place where the legendary prince Sineus settled upon being invited to Russia with his brother Ryurik.  A visit to this city on Lake Beloe is like travelling back in time to a quaint, calm and forgotten provincial city.
  The Vologda Region is also well known for the production of butter according to a traditional recipe and for Vologda lace.