On Spassky Island
St Michael's (Engineer's) Castle
St Michael's (Mikhailovsky) Castle was founded by Emperor Paul as a new imperial residence, replacing the wooden summer palace of Empress Elizabeth which once stood nearby.  It was named by Paul in honour of Archangel Michael, who was considered the patron saint of the Romanovs. It was constructed between 1797 and 1801 and involved the architects Vincenzo Brenna and Vasili Bazhenov, with each façade having a different appearance and architectural style.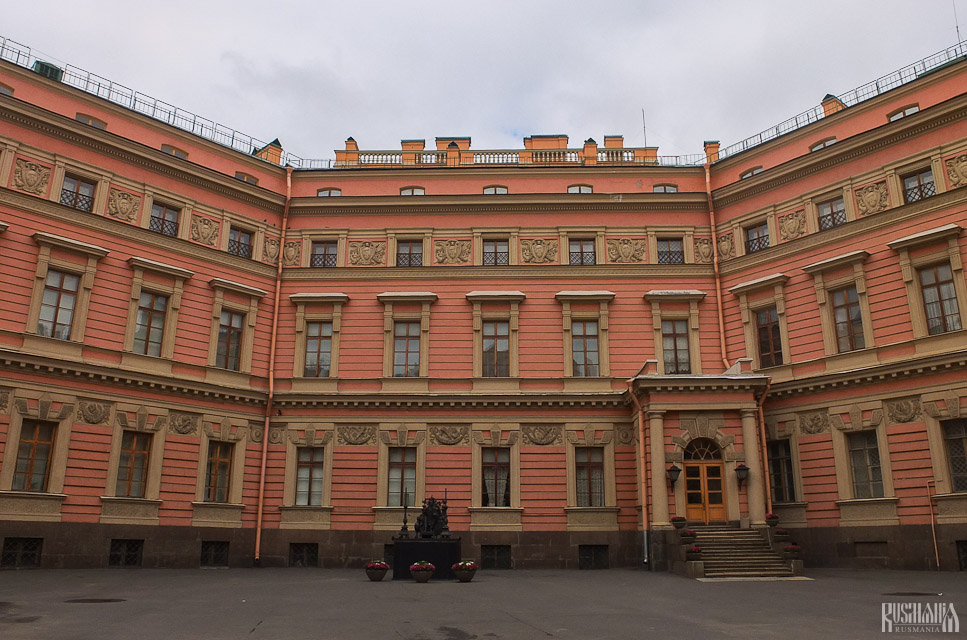 Paul decided to build himself a new residence in the form of a castle as he was fascinated by mediaeval knights and was also paranoid for his safety and did not feel suitably protected in the Winter Palace.  Ironically, 40 days after moving into his new residence, he was murdered here in a plot which his son and heir Alexander I was at the very least aware of.  After Paul's assassination the imperial family moved back to the Winter Palace and in 1823 the castle was given to be used by the Military Engineering-Technical University, which explains the castle's second name - the Engineer's (Inzhenerny) Castle.  During this time there were several reports by cadets of Paul's ghost walking around the castle.  The castle became a military hospital during the Second World War and in 1960 the military school moved out of the castle.  Since then the building was occupied by various organisations and has housed the Central Naval Library which remains there today.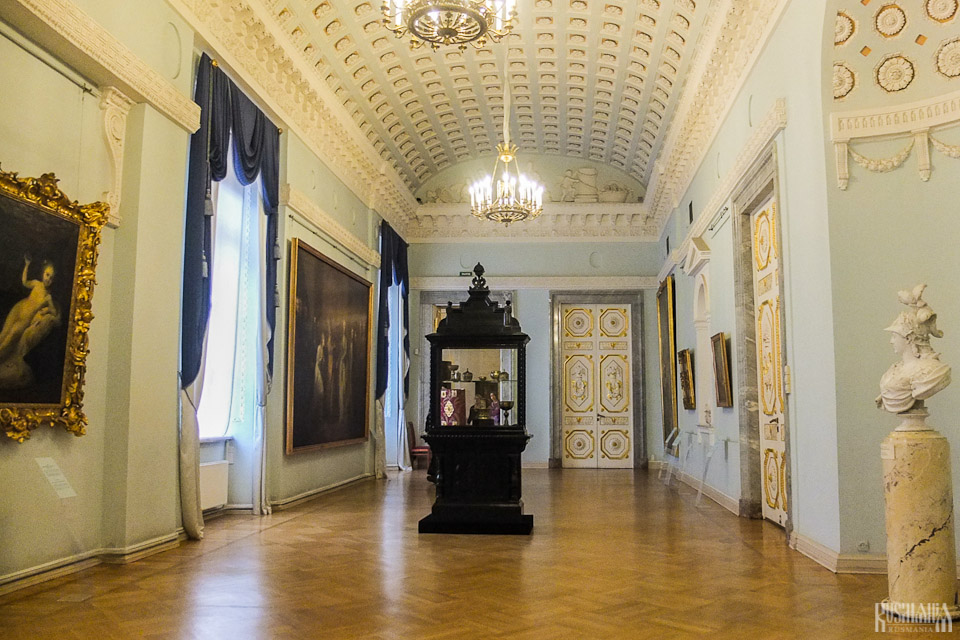 It was only in 1991 that the castles was transferred to the Russian Museum, which now holds three permanent exhibitions here: 'The History of the Castle and its Inhabitants', 'Antique Subjects in Russian Art' and 'The Renaissance in the Work of Russian Artists'.  It is also worth visiting to see the interiors of the castle, which include five throne rooms, the St George's Hall and the Marble Gallery.
---
Emperor Peter the Great Monument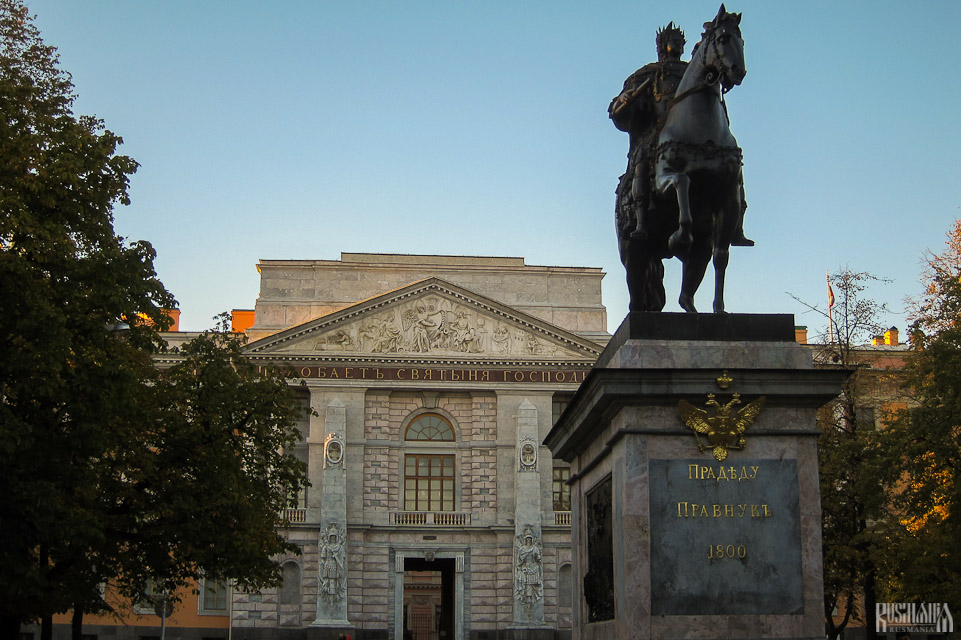 There are two monuments around St Michael's Castle. The first you will see is the statue of Peters the Great which stands outside the southern façade of the castle.  It was erected in 1800 on the orders of Emperor Paul and bears the inscription "To Great-Grandfather from Great-Grandson".
---
Emperor Paul Monument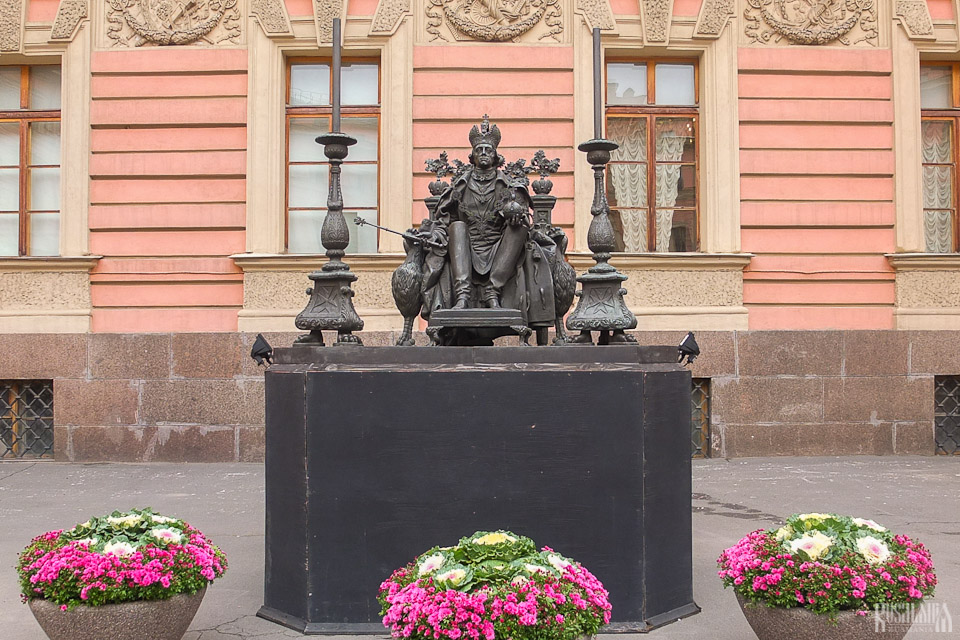 Standing in the central courtyard of the castle is a modern statue of the castle's founder, Emperor Paul.  It was unveiled in 2003 and depicts the emperor in his coronation dress sat on a throne holding the orb and sceptre.
---
| | |
| --- | --- |
| Location | 2 Sadovaya Ulita |
| Metro | Gostiny Dvor, Nevsky Prospekt |
| Website | http://www.rusmuseum.ru/ |
| Clock | 10:00 - 18:00 (Thursdays: 13:00 - 21:00). Closed on Tuesdays. |