Around Nevsky Prospekt
Aleksandro-Nevskaya Lavra
Just behind Ploschad Aleksandr Nevskogo (Aleksandr Nevsky Ploschad) at the very end of Nevsky Prospekt is the Aleksandro-Nevskaya Lavra which is officially known as the Svyato-Troitskaya Aleksandro-Nevskaya Lavra (Holy Trinity St Aleksandr Nevksy's Lavra).  It is the main monastery in St Petersburg and only one of two in Russia to hold the title of lavra - the other being the Troitse-Sergieva Lavra in Sergiev Posad.  The monastery was founded in 1713 by Peter the Great and dedicated it to the mediaeval Russian hero-prince Aleksandr Nevsky as Peter believed that at this location Nevsky defeated the Swedes at the Battle of the Neva in 1240 (now historians dispute this). Building work followed over the next decade.  In 1724 the relics of Aleksandr Nevsky were transferred here from Vladimir's Bogoroditse-Rozhdestvensky Monastery.  This was a symbolic gesture to give status to Peter's new capital. More construction work took place at the monastery during the reigns of empresses Elizabeth and Catherine the Great, and Emperor Paul bestowed on the monastery the title of lavra in 1797.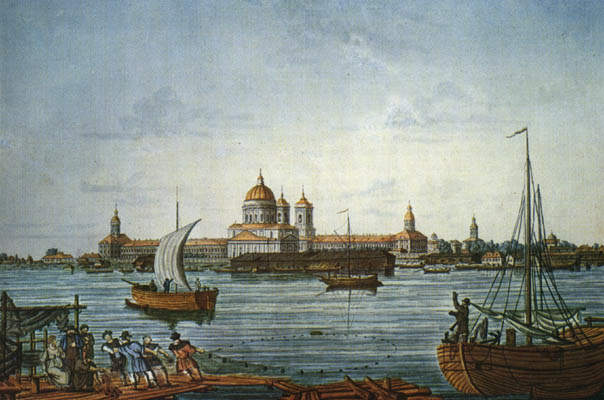 In 1918 the lavra was officially closed but worship continued there up until the 1930s.  In 1922 the shrine of Aleksandr Nevsky was opened, and the silver shrine itself, which was made on the orders of Empress Elizabeth, was moved to the State Hermitage Museum, where it can still be seen today.  Much of the territory was transferred to the State Museum of City Sculptures, and the lavra's Annunciation Church and the Lazarevskoe and Tikhvinskoe Cemeteries remain part of this museum today.  The Trinity Cathedral was reopened in 1957 but remainder of the lavra was only returned to the Orthodox Church and reopened in 1996.
---
Trinity Cathedral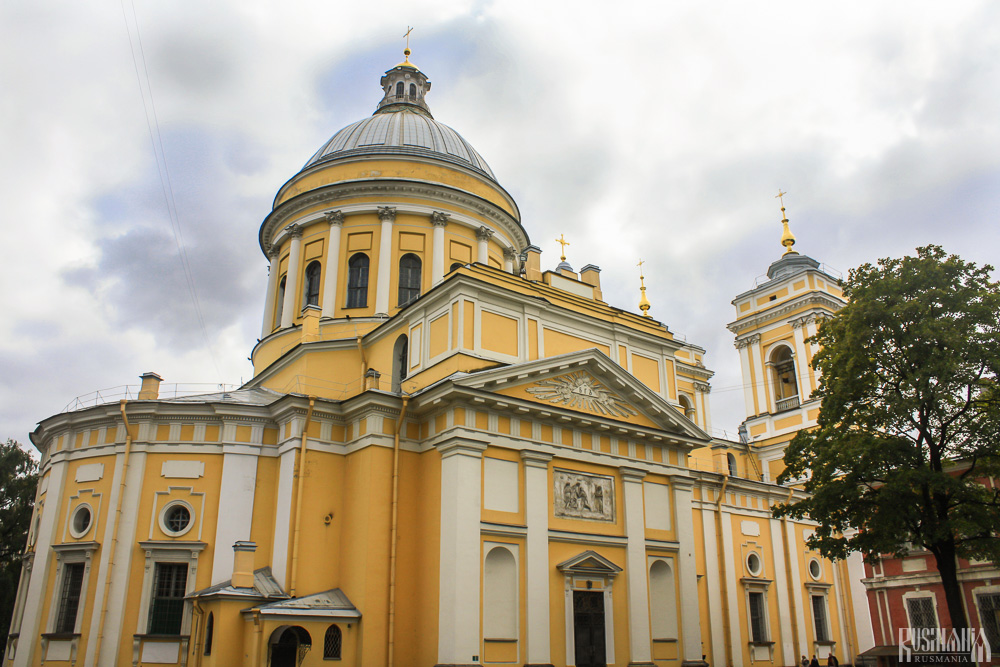 The lavra's main cathedral is the Trinity Cathedral.  Work on the first cathedral started in 1719 but after cracks appeared in the structure it was decided to demolish the building in 1755 and to start over again.  The second attempt was carried out between 1778 and 1790 under the architect Ivan Starov, after Catherine the Great had approved his classical-style plan.  Upon completion the shrine of Aleksandr Nevsky was placed inside. In 1933 the cathedral was closed and later used by the State Museum of City Sculptures.  The cathedral was reopened in 1957.  The relics of Aleksandr Nevsky, although without the priceless silver shrine, were returned to the cathedral in 1989. 
---
Kazachye and Nikolskoe Cemeteries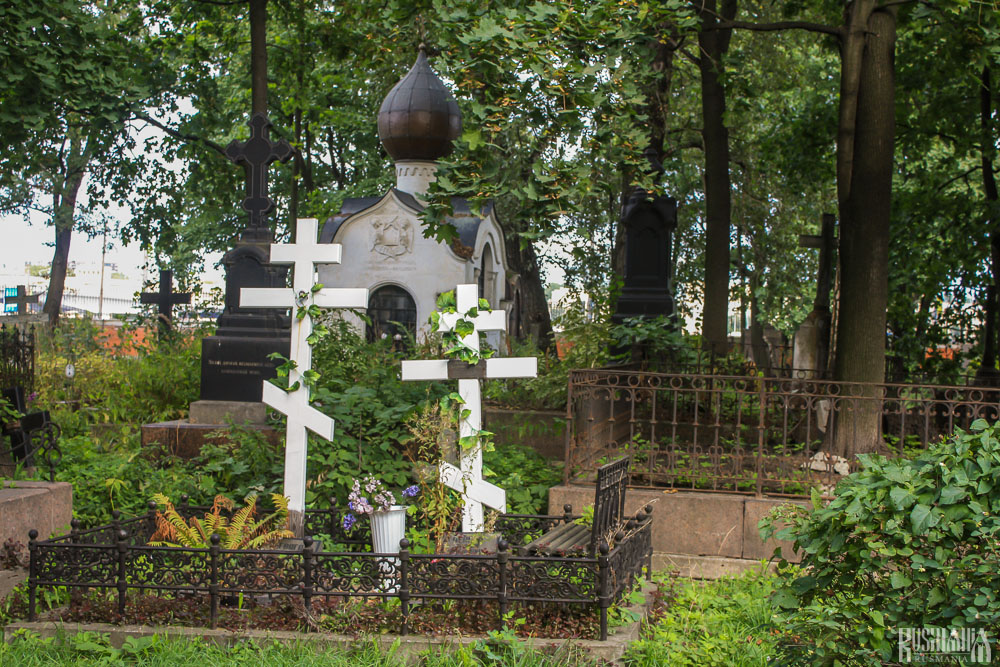 The lavra is surrounded on three sides by cemeteries.  In the north are the Lazarevskoe and Tikhvinskoe Cemeteries, which are still run by the State Museum of City Sculptures. In the centre of the lavra, surrounded on all sides by its buildings, is the Kazachye Cemetery and behind the Trinity Cathedral is the Nikolskoe Cemetery. Located within the Nikolskoe Cemetery is the pretty St Nicholas's Church which was built between 1868 and 1871. The grave of Anatoli Sobchak, the first mayor of St Petersburg, is also found in this cemetery.
---
| | |
| --- | --- |
| Location | 1 Naberezhnaya Reki Monastyrki |
| Metro | Aleksandra Nevskogo-1 |
| Website | http://www.lavra.spb.ru/ |