St Petersburg Federal City
  The Federal City of St Petersburg is a federal subject of the Russian Federation incorporating the city of St Petersburg and it suburbs.  Along with being called Russia's Northern Capital, the city is also often referred to as the Venice of the North due to its canals and bridges and is an extremely popular destination for foreign tourists, including those visiting as part of a cruise.  It is by far the most tourist-friendly city in Russia where most signs are in English.  Despite being only just over 300 years old the city has a rich history having served as the capital of the Russian Empire.  It was here that the Russian Revolution broke out in 1917 when the city was known as Petrograd.  As Leningrad the city suffered unimaginable hardship during the blockade at the hands of the Nazis during the Second World War.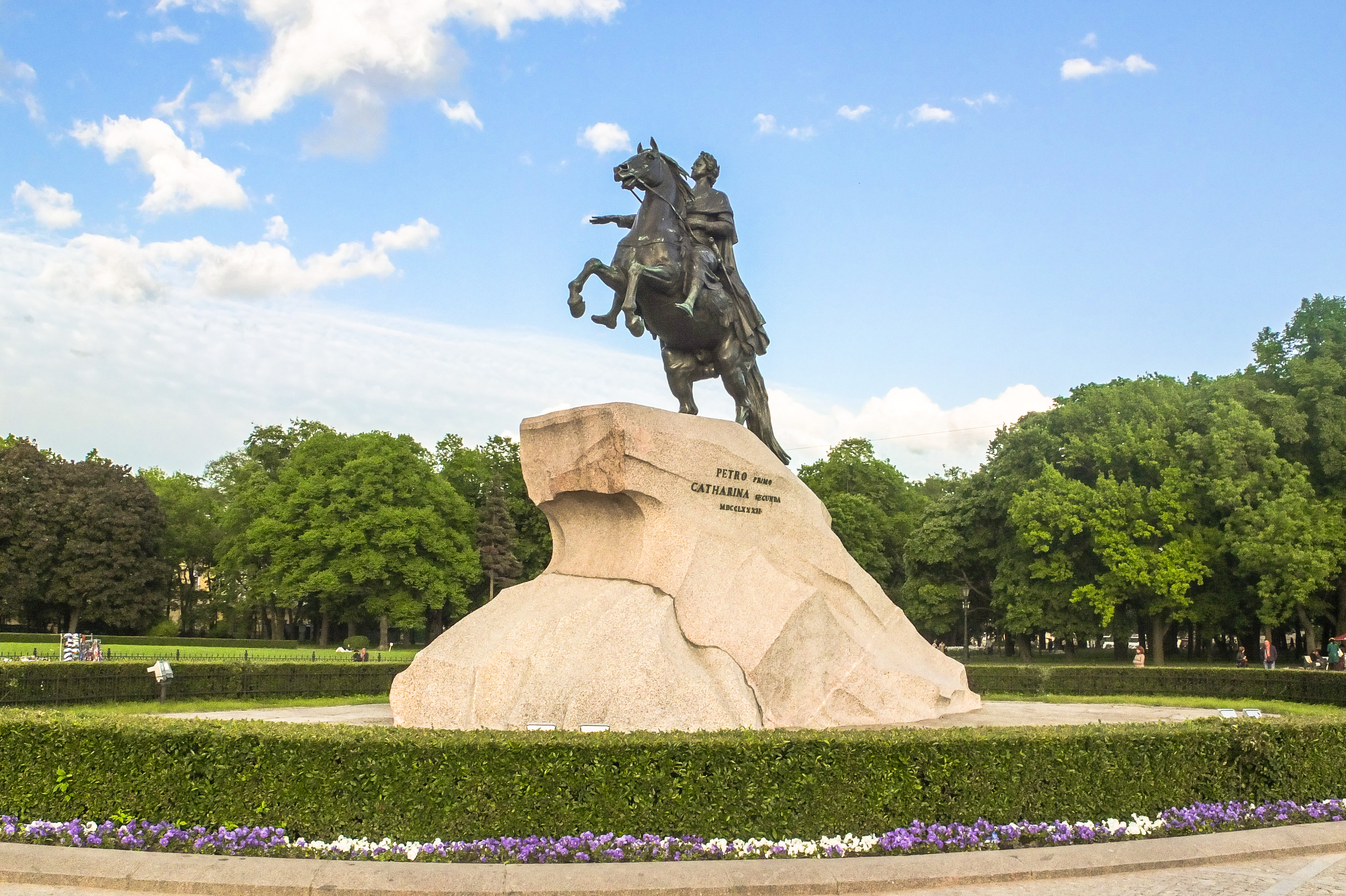 Popular tourist destinations include the former palaces of the Romanovs: the Winter Palace in St Petersburg - now the world-famous Hermitage art gallery, the Catherine Palace in Pushkin  (formerly Tsarkoe Selo), the palace of Tsar Paul in Pavlovsk and the Grand Palace at Peterhof with is a magnificent cascade of fountains.  All these are all protected as the UNESCO World Heritage Site of the Historic Centre of St Petersburg and Related Group of Monuments.  Also included in the site is the city of Kronstadt - the home of Russia's Baltic Fleet - and several forts in the Gulf of Finland.
  The best time to visit St Petersburg is during the period in summer known as the White Nights when the sun barely sets over the city.  As can be expected for such a large and important city, St Petersburg has very good transport connections.