Around the City
Church Ensemble on Blagoveschenskaya Ploschad
Situated on the square between Ulitsa Lenina, Oktyabrsky Prospekt, Ulitsa Krasnoarmeyskaya and Ulitsa Sergeeva, which was previously called both Blagoveschenskaya Ploschad (Annunciation Square) or Staraya Torgovaya Ploschad (Old Trading Square) is a church ensemble consisting of three beautiful churches.
---
Annunciation Church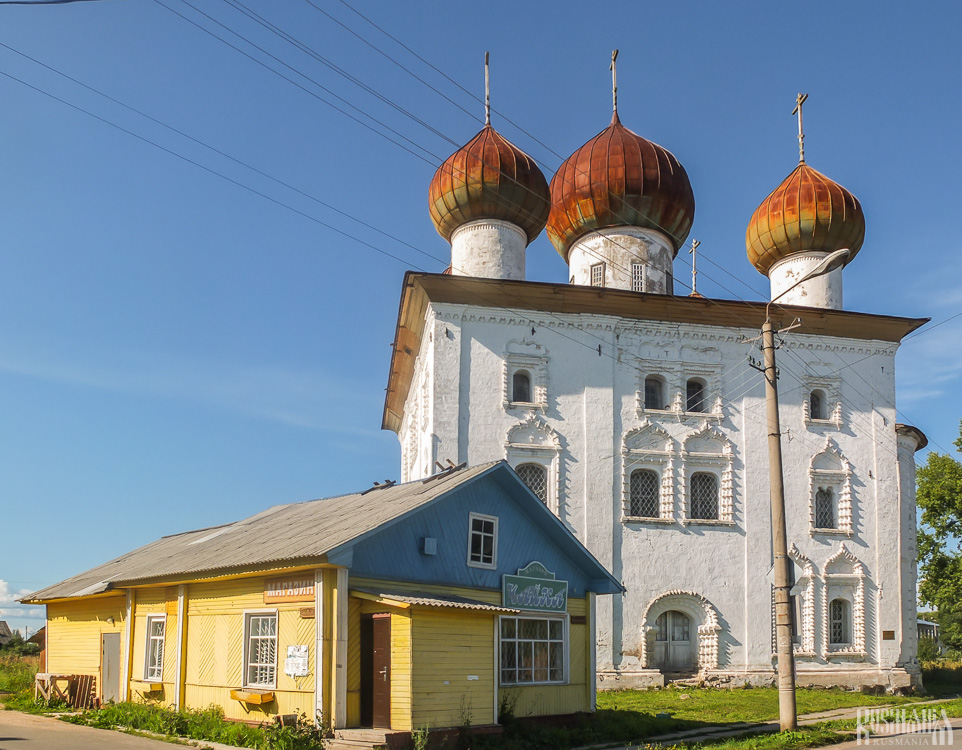 The biggest of the three churches here is the Ascension Church which is an example of a monumental church with a large cube structure topped with five domes.  It was built between 1692 and 1729 using donations raised from a locals and even Peter the Great.  After the Revolution the church was closed and later transferred to the Kargopol Historical and Architectural Museum-Reserve.  The exterior has been well maintained and recently restored, however the original interior was completely lost.  The Annunciation Church previously also had a free-standing bell tower, but this has not survived.
---
St Nicholas' Church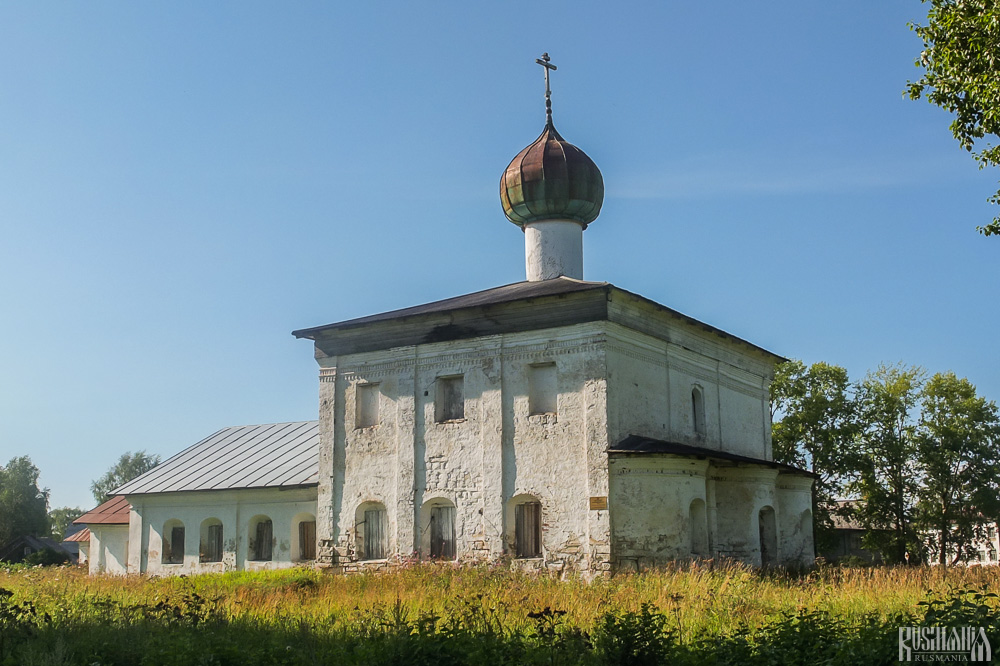 Immediately next to the Annunciation Church is mid-18th centrure St Nicholas' Church, which is the simplest and smallest of the three, consisting of a small cube topped with a single dome. Built onto the front are three porches decreasing in size. 
---
Nativity of Virgin Mary Church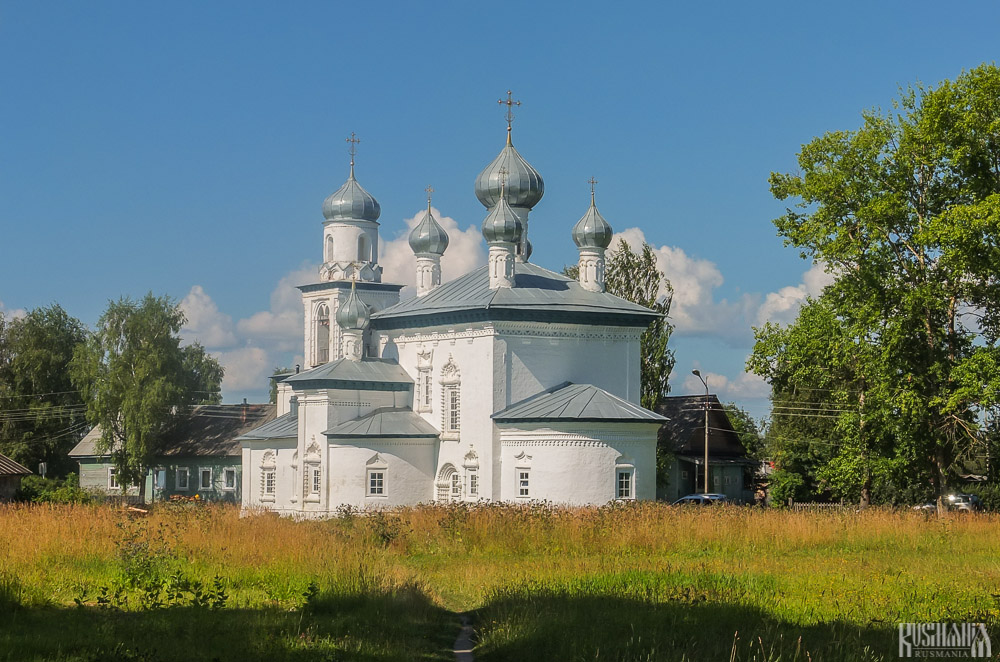 The prettiest of the three churches is the Nativity of Virgin Mary Church.  The church was built between 1678 and 1682.  The main part of the church comprise a structure topped with five silver domes.  Attached to this is a side chapel with a single dome and with a closed vestibule and bell tower built onto the front. The bell tower was added in 1844.  The church was the only church in the Kargopol area not to be closed during the Soviet era.
| | |
| --- | --- |
| Location | Blagoveschenskaya Ploschad |