Around the City
Church Complex on Sobornaya Ploschad
The main square in Kargopol is known as Sobornaya Ploschad which translates as Cathedral Square, precisely because the city's main cathedral, along with two other churches, is located here.  Two of the buildings are now museums run by the Kargopol Historical and Architectural Museum-Reserve.
---
St John the Baptist's Church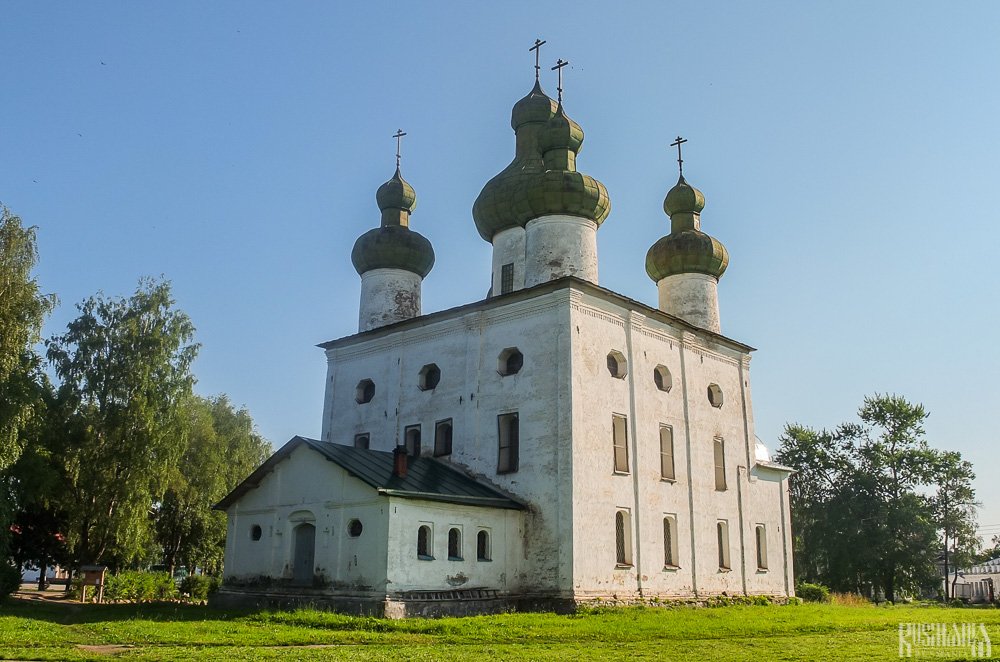 The only working church of the three on Sobornaya Ploschad is St John the Baptist's Church which was built between 1740 and 1752 replacing an earlier wooden church.  In form it is a baroque-style monumental type church with a large cubic structure topped with five green domes.  After the Revolution the church was closed and in the 1990s it was transferred to the Kargopol Historical and Architectural Museum-Reserve, but it has since been returned to the Russian Orthodox Church and reopened for worship.
---
Presentation of Virgin Mary Church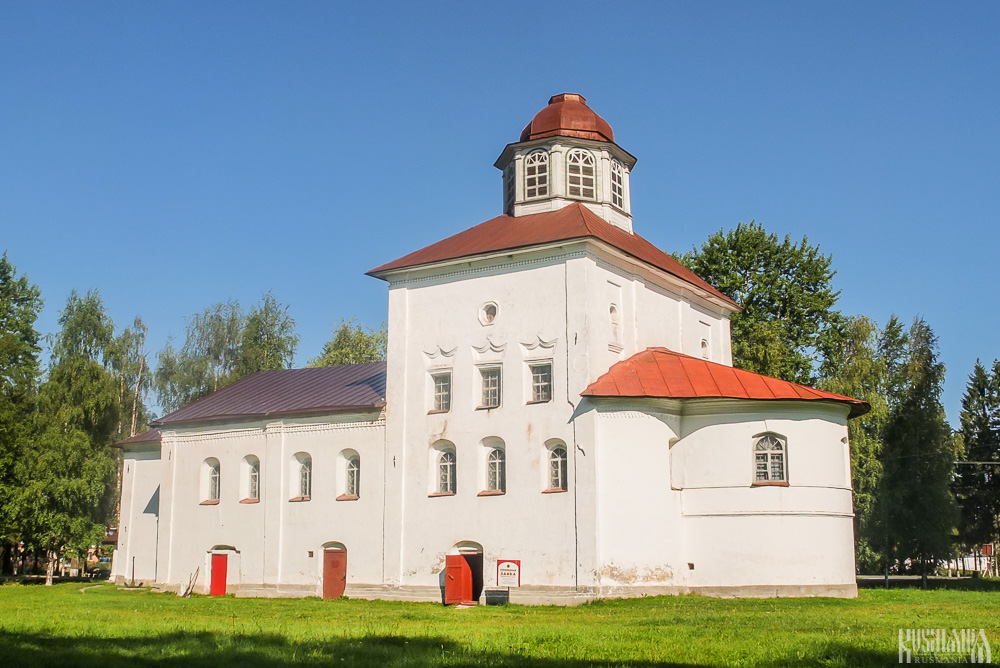 The youngest church on Sobornaya Ploschad is the simple Presentation of the Virgin Mary Church which dates from 1808.  Like its neighbours it was closed in the 1930s and later given over to the Kargopol Historical and Architectural Museum-Reserve.  Today it serves as an exhibition hall of the museum-reserve, holding various temporary exhibitions.
---
Nativity of Christ Cathedral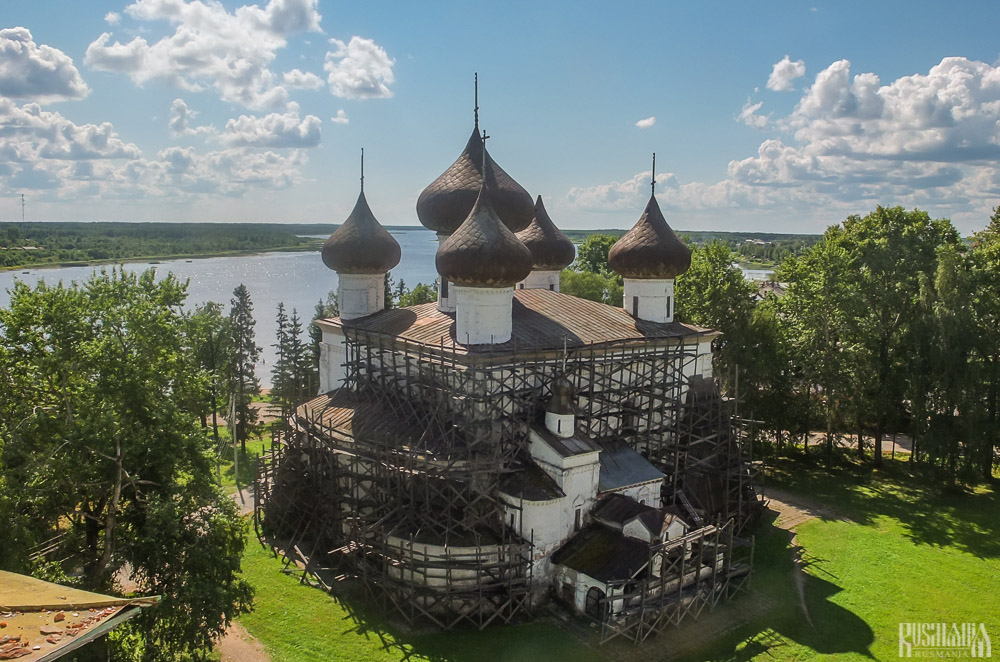 Kargopol's principal cathedral is the Nativity of Christ Cathedral.  The beautiful white-stone monumental cathedral was built between 1552 and 1562.  Side chapels and a closed gallery were subsequently added in the mid-17th century. The cathedral was closed after the Revolution and today the cathedral is now part of the Kargopol Historical and Architectural Museum-Reserve, which preserves the cathedral as a museum.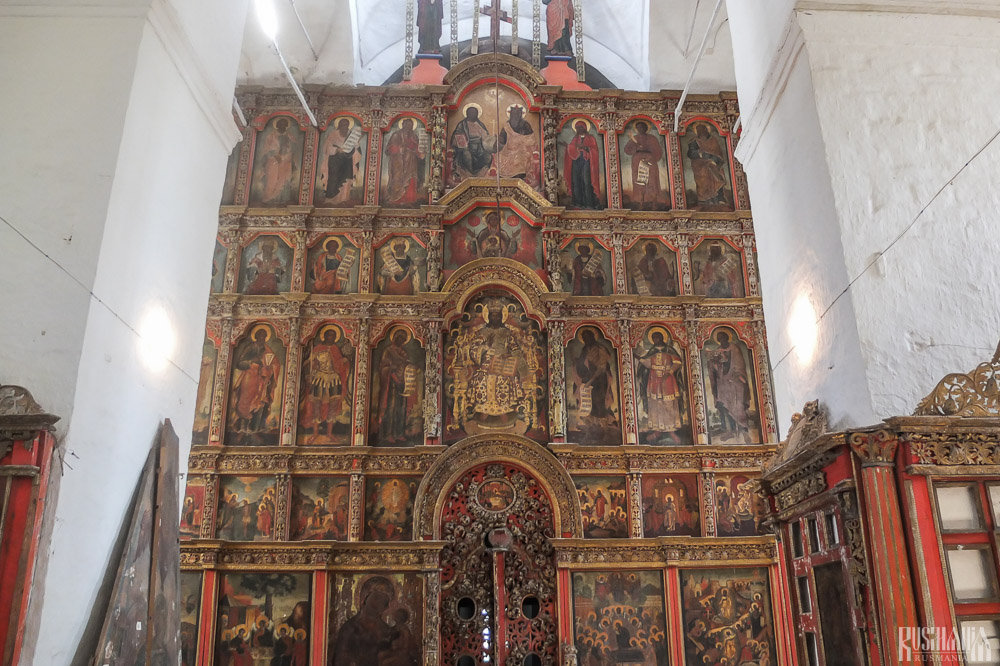 You can visit the upper floor of the cathedral to see its interior, although only a tiny section of the original frescos have been preserved over the entrance. However the magnificent carved wooden iconostasis has survived almost completely intact although some of its icons have been transferred to other museums for protection.  Note the chandelier holder above the iconostasis - at the very top the wire is held by a model of a hand.  Various other icons and decorated wooden panels are also on display here.  On rainy days it is not possible to visit this part of the cathedral.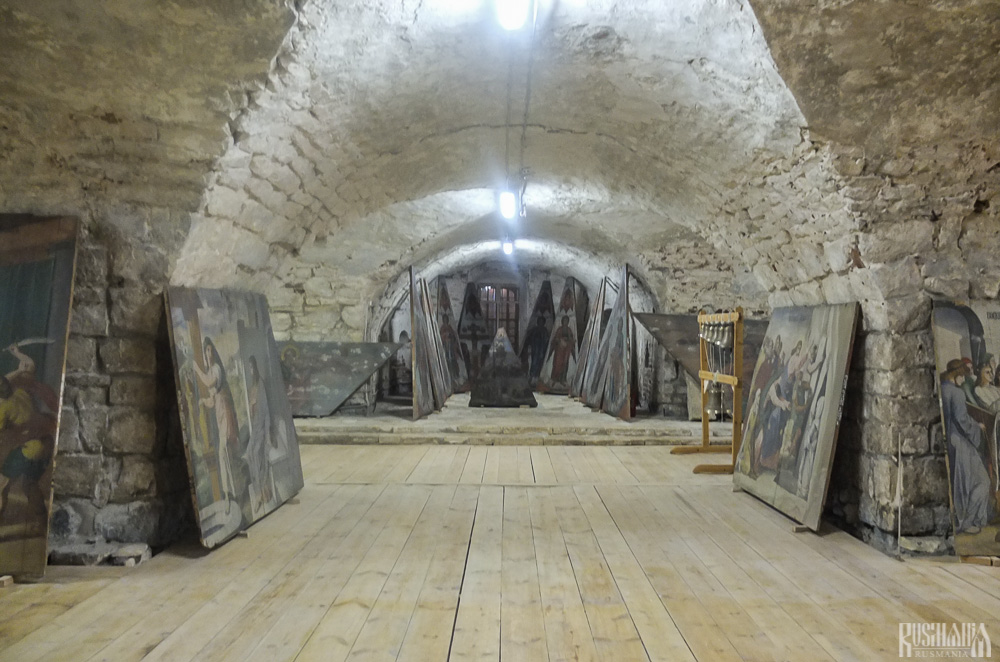 The ground floor of the cathedral holds an exhibition entitled "Sixth Day of Creation" which holds many decorated wooden panels brought here for protection from various wooden churches around the Kargopol District.  The panels depict many saints and bible stories, especially the Genesis creation narrative.
---
Bell Tower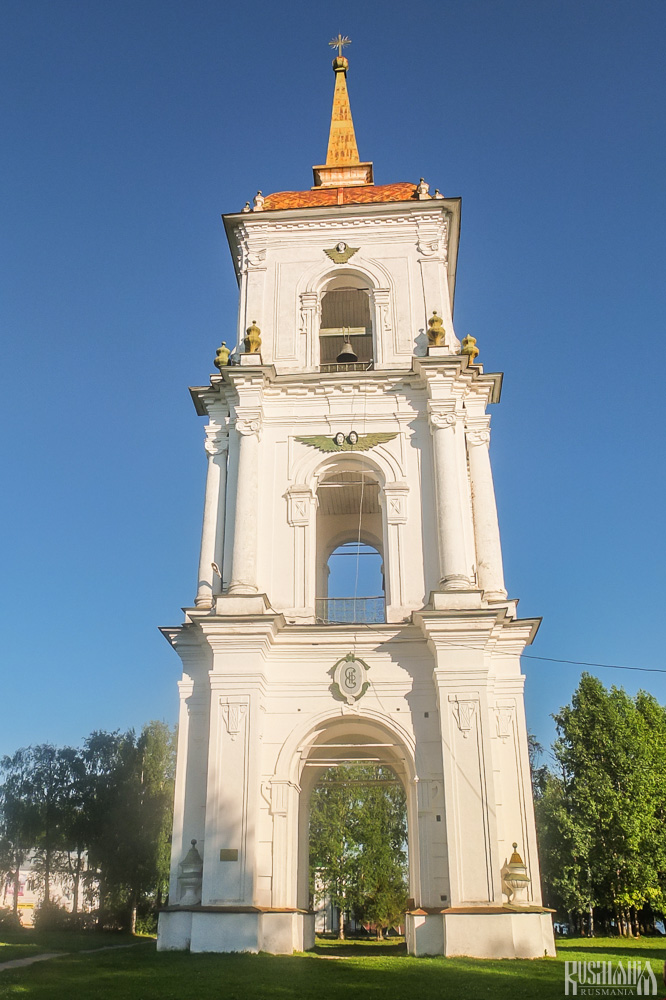 Standing in the centre of the square in between the three buildings is the bell tower of the Nativity of Christ Cathedral.  The three-tier bell tower was built in 1765 in honour of Catherine the Great and stands at 61.5 metres tall. For a small fee you can walk up the winding internal spiral staircase to the top tier to get a bird's eye view of the neighbouring churches.
| | |
| --- | --- |
| Location | Sobornaya Ploschad |
| Website | http://www.karmuseum.ru/ |
| Opening hours for Cathedral and Tower | 11:00 - 18:00 (break from 14:00 - 15:00). Closed on Mondays. |
| Opening hours for Presentation Church | 10:00 - 18:00 (break from 13:00 - 14:00). Closed on Mondays. |