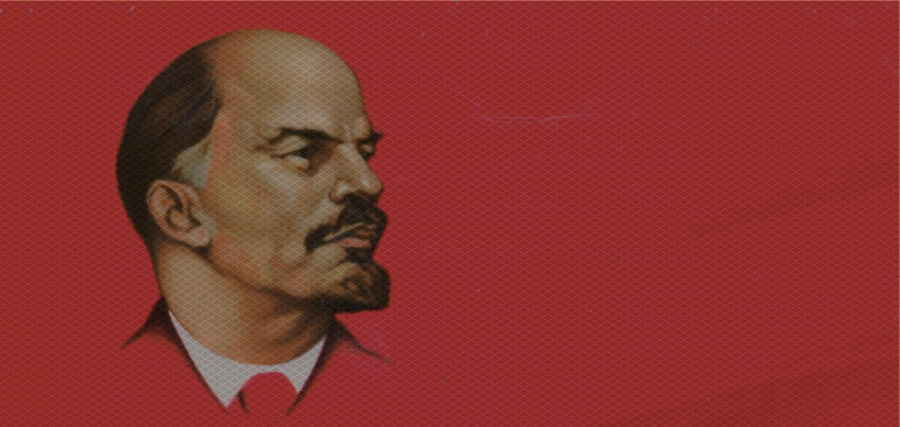 LENIN LIVED, LENIN LIVES AND LENIN WILL LIVE!
►  Russia in lists ► Lenin lived, Lenin lives and Lenin will live! 

  Despite the fact that Russia may have abandoned the dreams of Vladimir Lenin and fully embraced capitalism, statues of the founder of the Soviet Union can still be found in most Russian cities. While a minority of Russian cities have demolished or relocated statues of the Leader of the World Proletariat, you will still find many examples still standing, usually on the city's central street or square, which still often bears the name Lenin Street or Lenin Square. Lenin in fact has the honour of having the most statues and the tallest statue of any other historical figures not connected with religion (the Buddha would otherwise take these titles).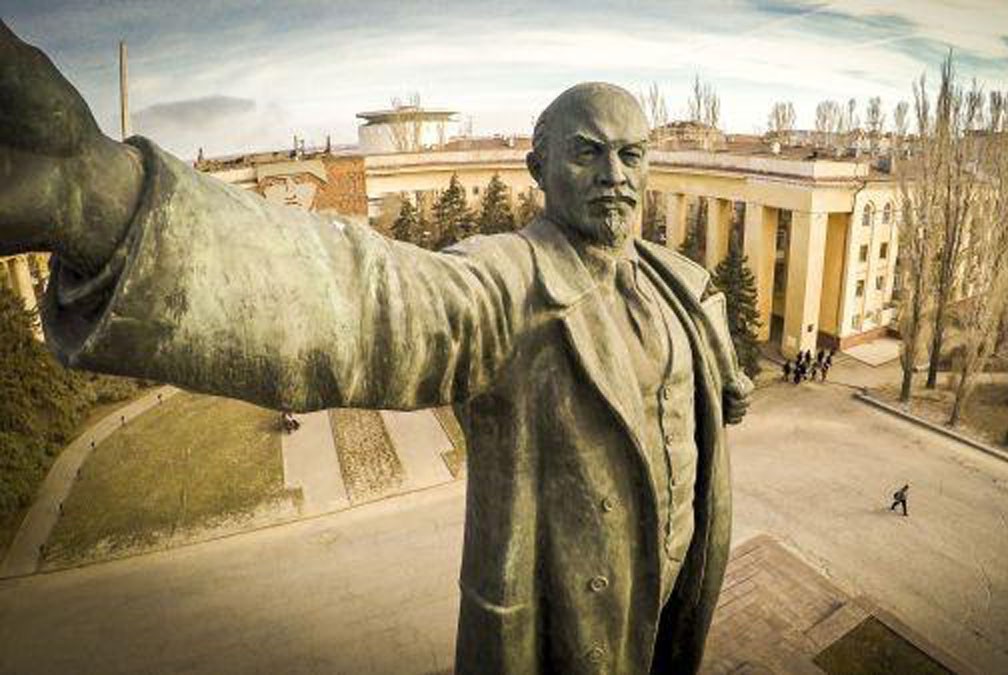 Lenin's traditional poses include defiantly stretching out his hand and pointing to a communist utopia, or just standing and reflecting, often holding a cap or a rolled up document. There are several popular designs which have been repeated all over the country, normally in smaller cities or for factories or administrative buildings in larger cities; main statues in major cities tend to have a unique design. In this article we talk about some of the traditional Lenin monuments and have also selected some of our favourite Lenins from the thousands still standing in cities all over Russia. We haven't included the country's main Lenin monument - Lenin himself; his body still lays embalmed in a mausoleum on Red Square.
---
STANDARD LENINS
---
LENIN IN A SUIT JACKET
  These statues depicting Lenin in a suit are the most common and there are a whole range of variants in the pose. The most popular is by sculptor Sergey Merkurov who created a design with Lenin leaning forward.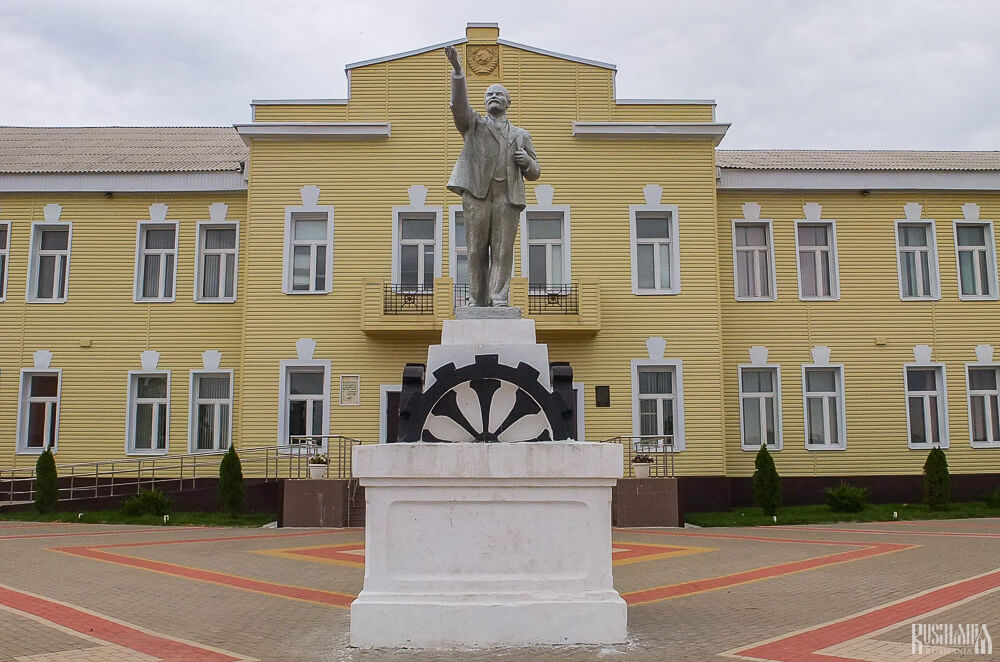 Aleksey Kotikhin has him pointing forward and holding the lapel of his jacket.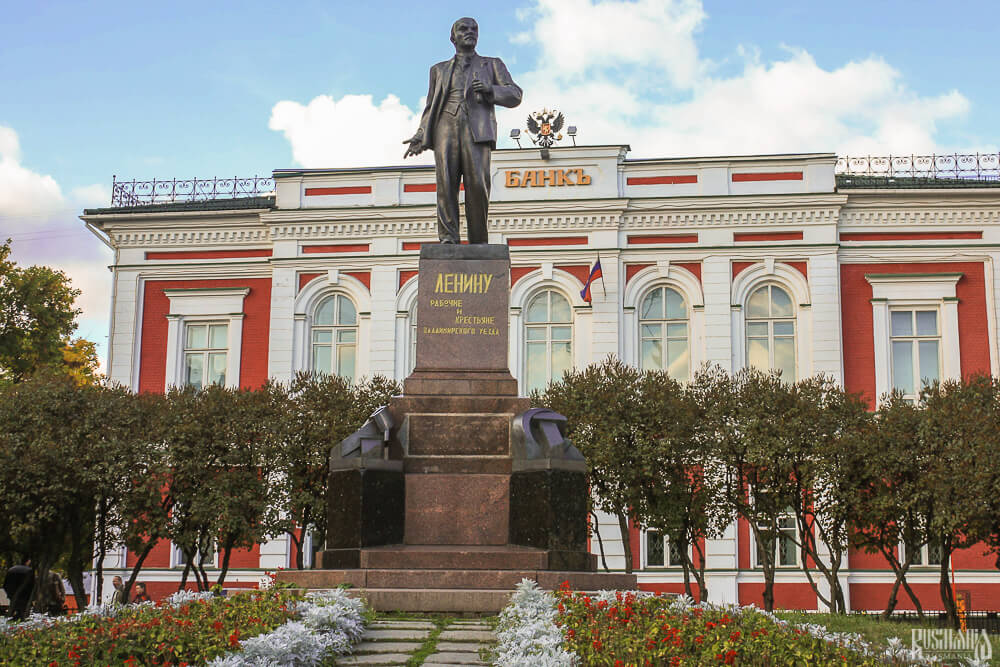 While Nikolai Shilnikov depicts him holding a rolled up document - another popular feature in Lenin statues.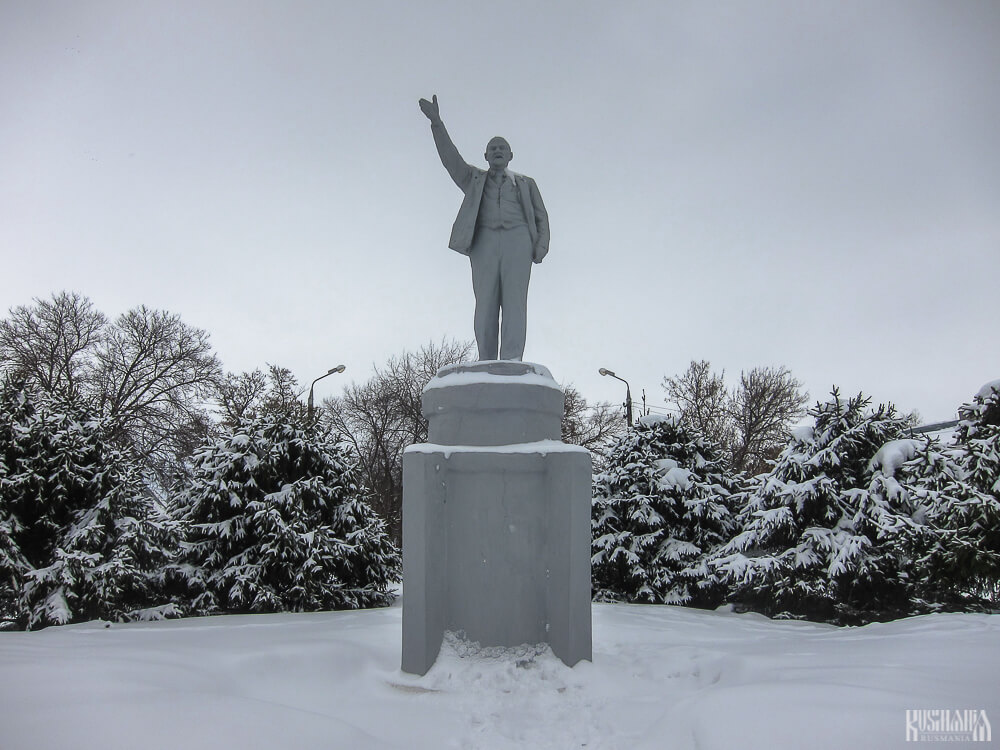 Sculptor Georgy Alekseev has Lenin pointing ahead with his hand, showing the route to a Communist Utopia. 
• • •
  Vasily Kozlov's design is very similar to Alekseev's but, instead of pointing, Kozlov's Lenin is beckoning people towards him.  (Michurinsk inside station, Nevyansk, Sarapul)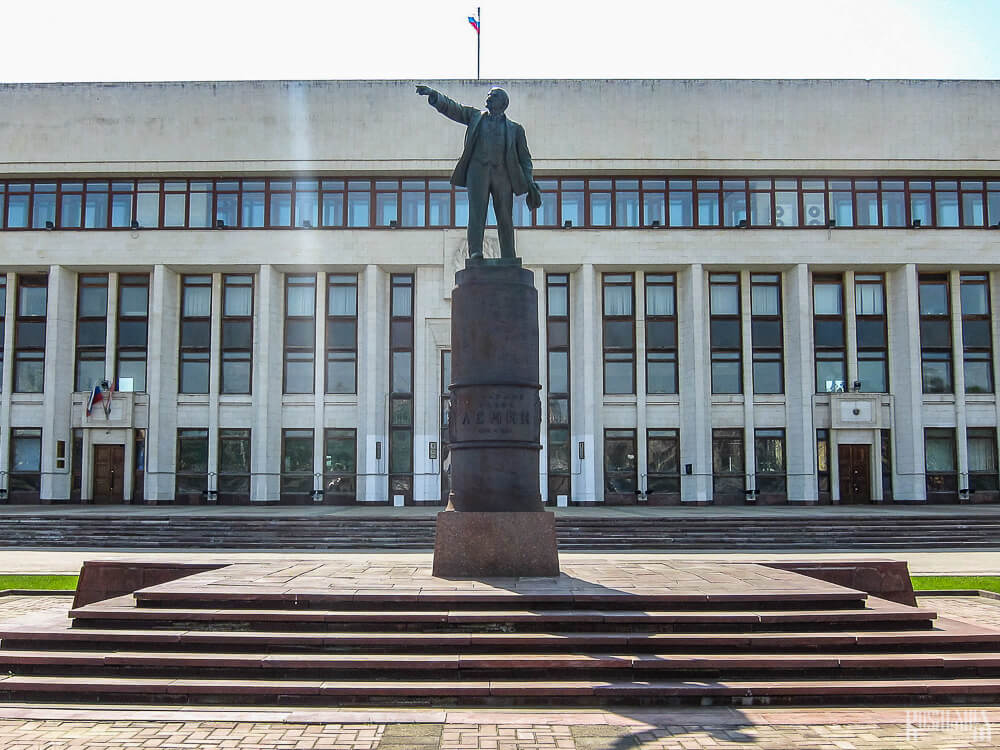 Another design by Vasily Kozlov shows Lenin giving a passionate speech, pointing ahead and holding a cap.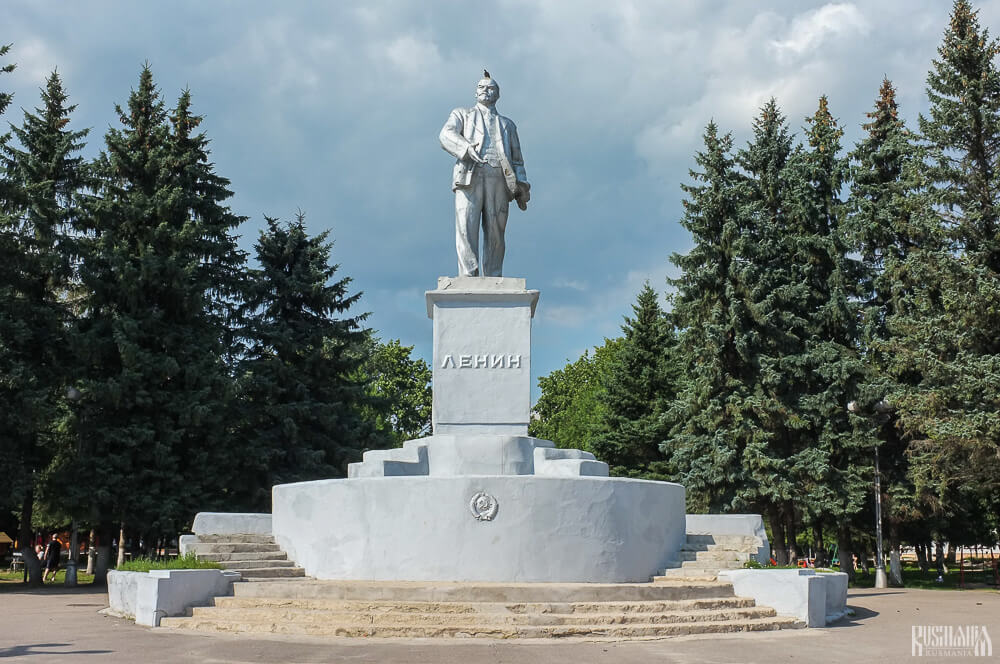 A design by Georgy Neroda also features Lenin holding a cap, but in this statue Lenin is standing as if he is a doorman welcoming somebody in. 
---
LENIN IN A LONG COAT
  Lenin is also often immortalised wearing a long coat and variations of this design also exist. One such depiction is the series of statues often credited to sculptor Georgy Postnikov which show Lenin enthusiastically gesticulating with one hand in the air and the other holding the lapel of his coat. (Nizhny Tagil, Novsib)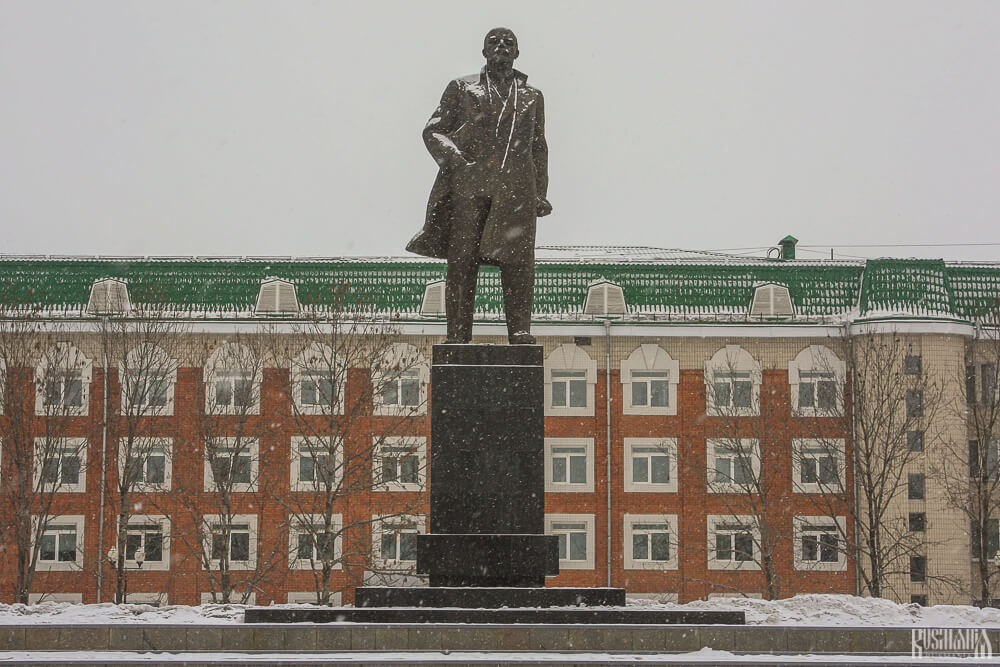 One of the later series of Lenin statues was created by Lev Kerbel who depicted Lenin in a long coat with one hand in his trouser pocket and the coat blowing in the wind. The model was first installed in Birobidzhan and then repeated, including for Moscow's main Lenin Monument.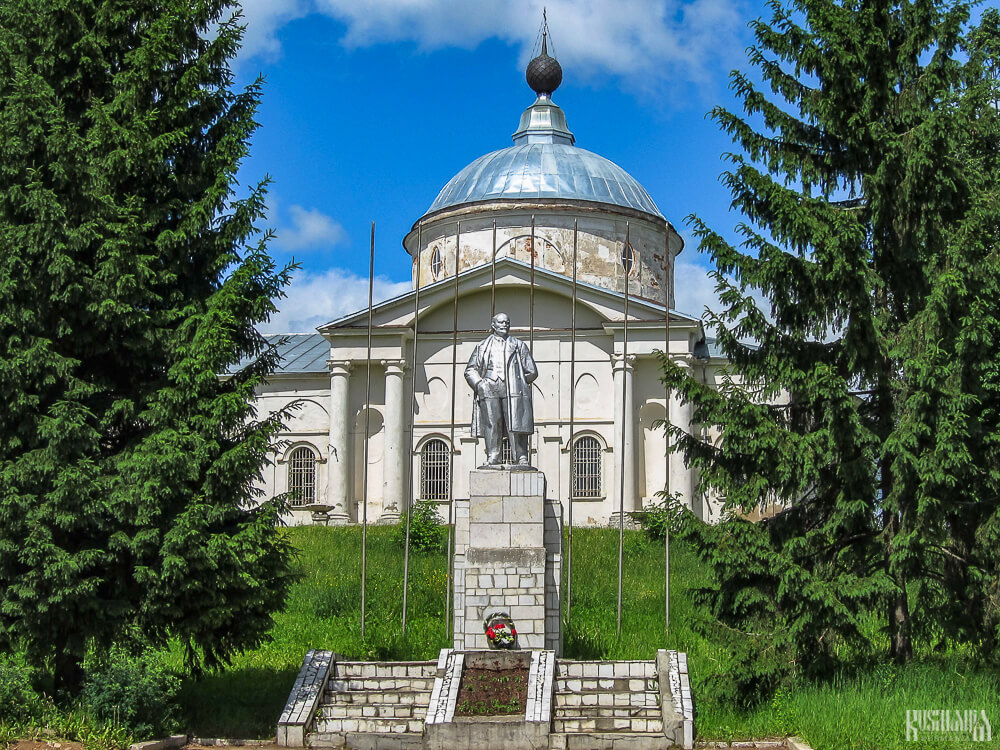 Another design by Sergey Merkurov shows Lenin with one hand in his trouser pocket and one hand behind his back as if he is a landowner looking over his estate.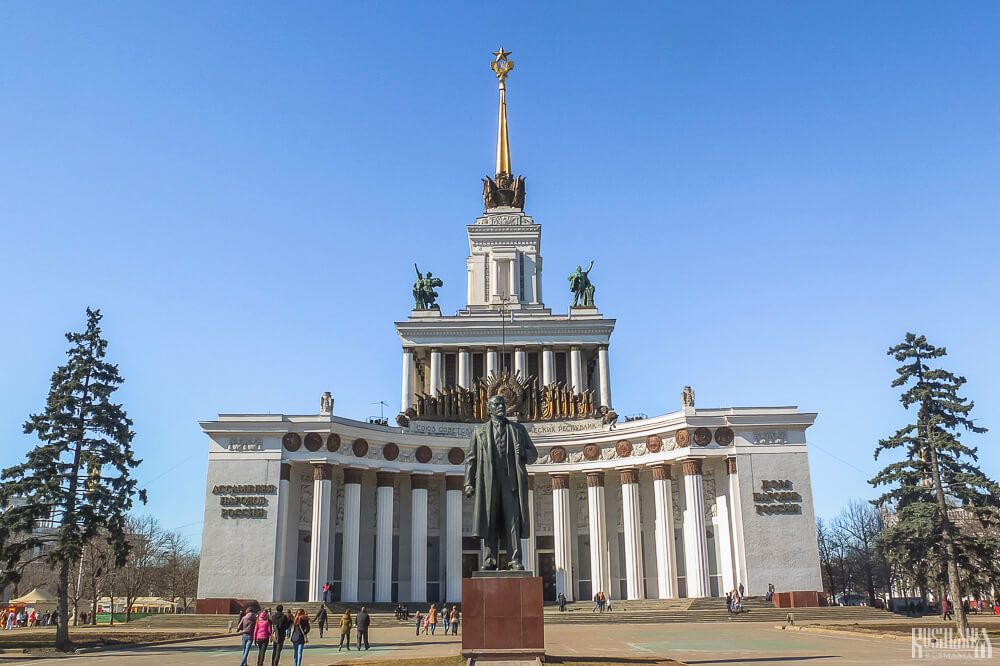 An elegant design by Pyotr Yasyno, depicting Lenin holding his coat lapel in one hand and a rolled up document in the other, was first used for the Lenin statue at Moscow's VDNKh exhibition, and was subsequently copied for Lenin statues created to adorn the main square of several Soviet cities. (VDNKh).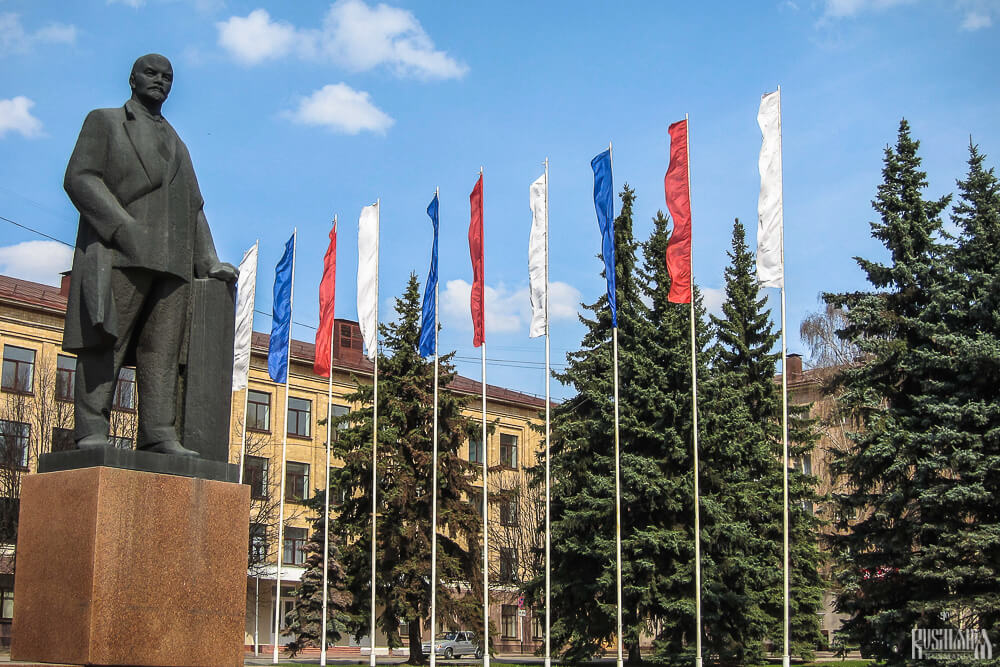 Finally another series, first designed by Isaak Mendelevich, has Lenin with one hand in his pocket and leaning against a pillar. 
---
LENIN SAT DOWN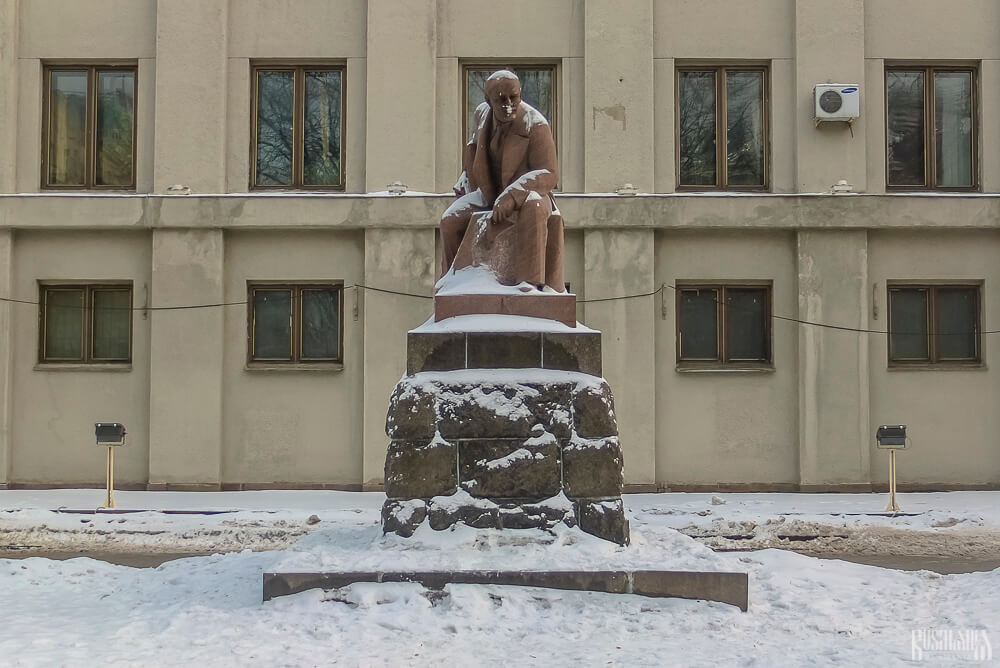 Another series of statues created by Sergey Merkurov captures a serious Lenin sat down and contemplating something he may have just read in the book he is holding in his hand. This statue was popular for installing in parks or at sanatoria. (Tverskays)
---
UNUSUAL LENINS
---
ROMANOV PEDESTAL - KOSTROMA, KOSTROMA REGION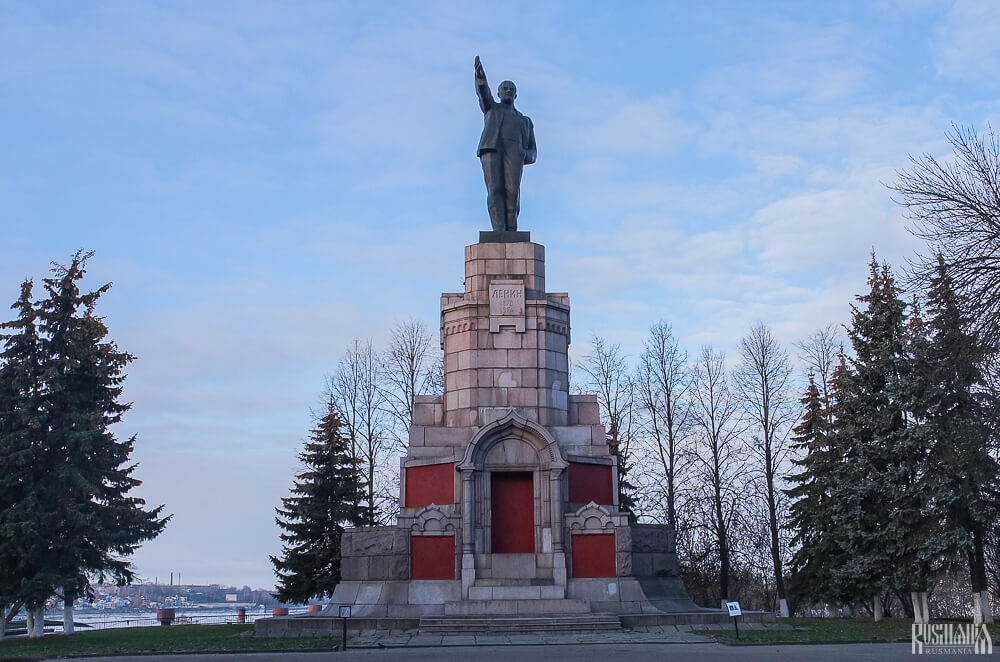 Kostroma's main Lenin statue is actually nothing out of the ordinary, what makes this statue unusual is the grand pedestal on which it stands. The pedestal was completed before the revolution and was set to become a monument celebrating three centuries of the House of Romanov.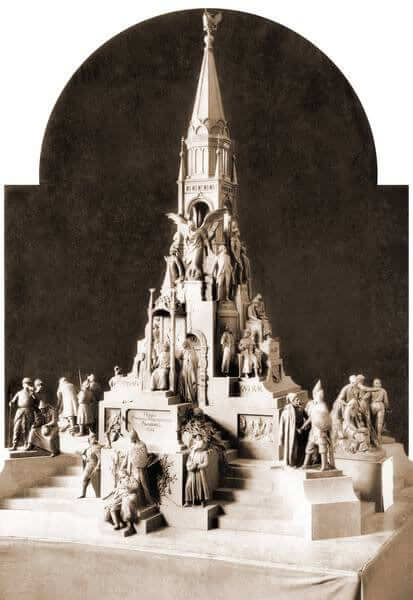 Following the revolution, the plan was scrapped and instead of many statues of tsars, emperors and empresses, Lenin was simply plonked on the top.
---
BOOKS AND GLOBE - NIZHNY TAGIL, SVERDLOVSK REGION
  The actual statue of Lenin on Nizhny Tagil's monument is rather standard and small; again it is the pedestal that makes it special. It was unveiled in 1925 and features a rather small Lenin standing on a globe which is turn rests on four open books, each depicting key quotes of the leader.
---
THE GIANT HEAD - ULAN-UDE, REPUBLIC OF BURYATIA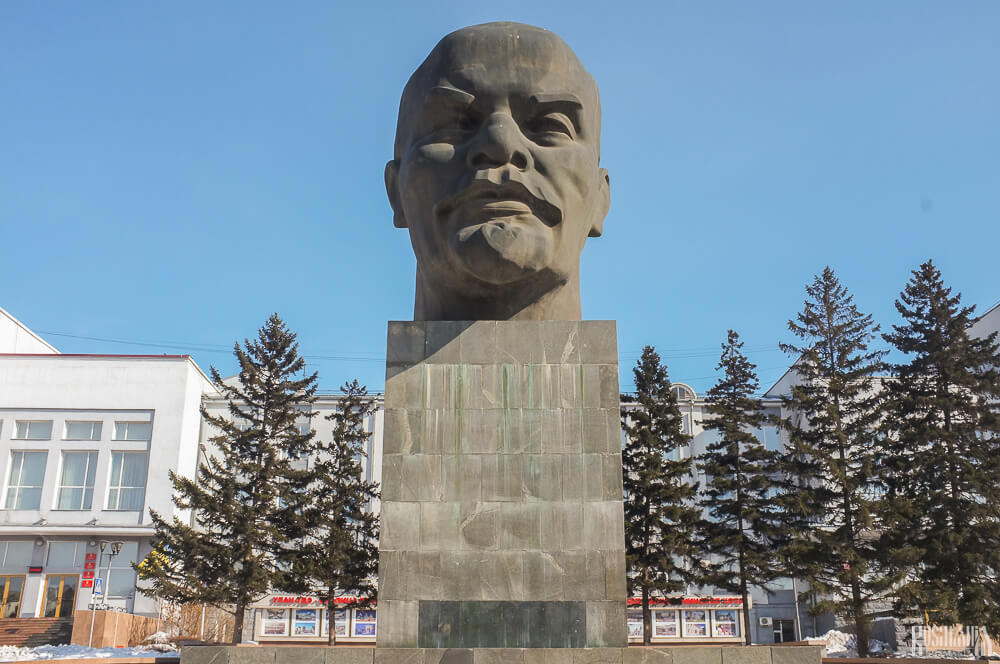 Ulan-Ude's Lenin was unveiled in 1971 and you might think that by this time, there was nowhere left to go in terms of design.  But father and son team Georgy and Yuri Neroda succeeded in their monument which consists of just a giant Lenin head. With its pedestal it stands at 7.7m and you can't help but be impressed, or at least amused!  Locals often arrange to meet friends at "The Head". Note that many people believe that Lenin's Asian features appear to have been emphasised especially due to its location in Buryatia, although there is no evidence that this was intentional.
---
POSSIBLE STALENIN - YASNAYA POLYANA, TULA REGION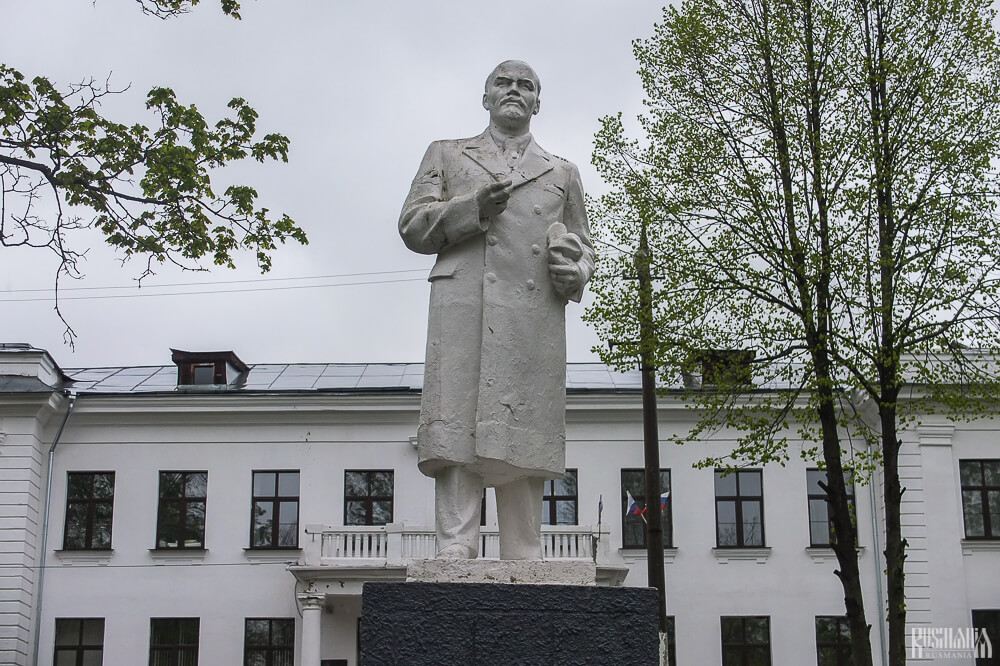 At first glance you will probably just think this statue is another run-of-the-mill Lenin, but have another look and you might too notice that Lenin's body here is looking slightly more stocky here than usual. In fact it is said that this statue began its life as a Stalin statue and during the period of De-Stalinisation it was decided to reuse it by replacing Stalin's head with Lenin's - thereby creating this unique "Stalenin" hydrid! Sadly though this story has been put down as an urban myth; in reality, it is claimed, the sculpture just looks odd as Lenin is depicted wearing a coat which is more associated with Stalin that with Lenin.
---
LITTLE HEAD - YELABUGA, REPUBLIC OF TATARSTAN​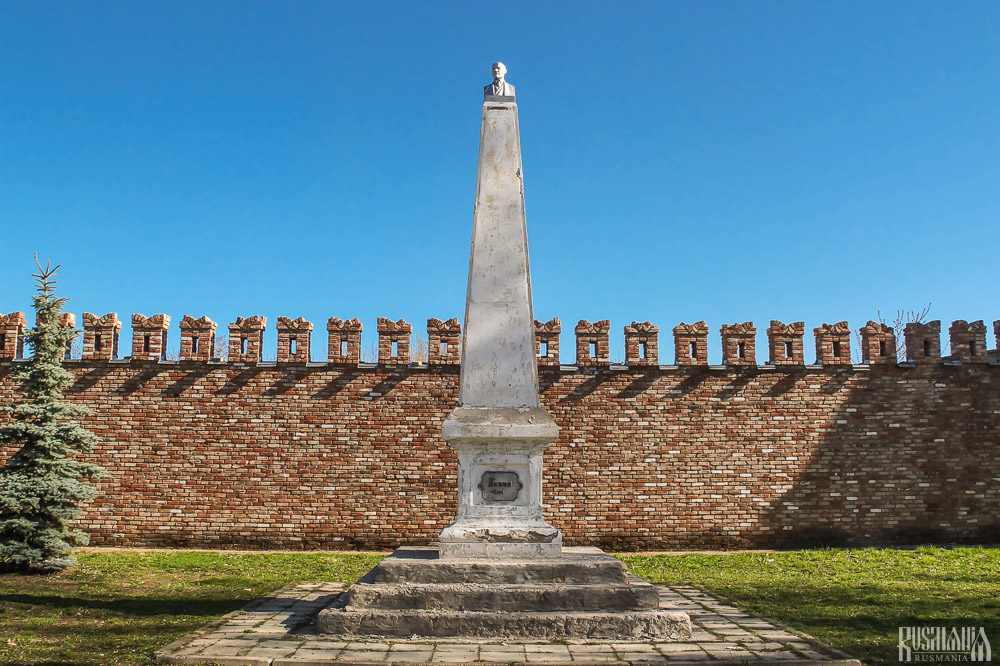 Yelabuga has a traditional Lenin Monument on its main square, but it also has a smaller monument dating from 1925. Perhaps in an attempt to make this modest bust of Lenin look more impressive, it was decided to place it on top of an obelisk. However the result is this rather absurd and disproportionate statue.
---
LENIN STRIKING A POSE
---
STAUNCH LENIN - MOSCOW
  To our knowledge the pose Lenin is striking in this statue outside Moscow's Ploschad Ilicha metro station is not repeated in any other statue of him. The statue by Lithuanian sculptor Gediminas Iokubonis stands at ground level and sets in stone Lenin standing defiantly, with his legs apart and his arms behind his back. A copy once stood in the Lithuania city of Klaipeda, but it is now found in the Grūtas Park of Soviet sculptures.
---
WINTER LENIN - RYBINSK, YAROSLAVL REGION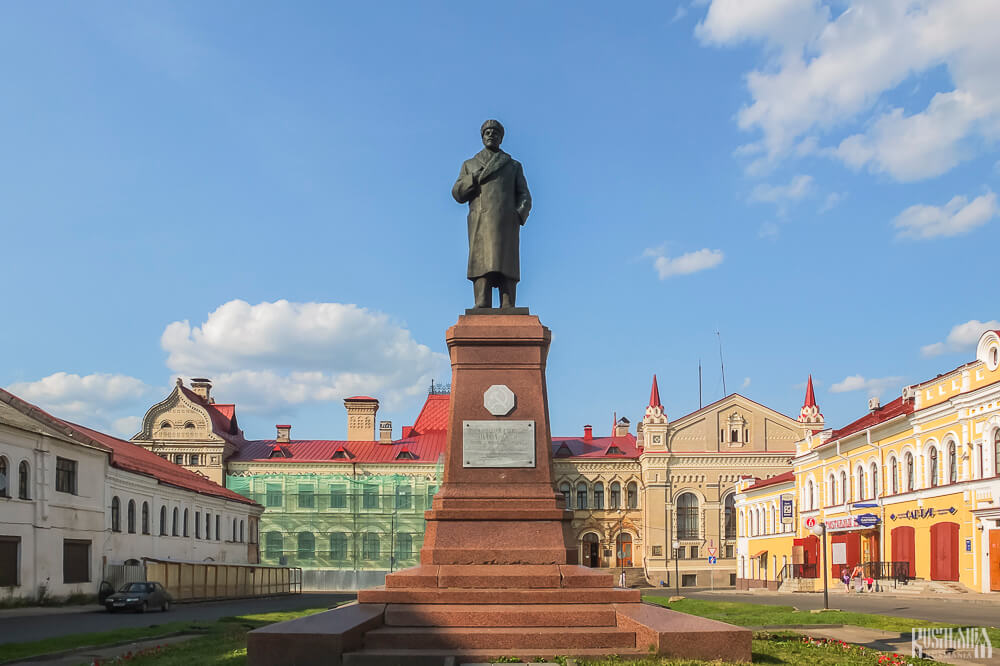 Rybinsk's main Lenin statue is unusual for two reasons: firstly it stands on a pedestal which once supported a statue of Emperor Alexander II, and secondly it depicts Lenin wearing a thick winter coat and a Russian hat. It is the work of Dagestani sculptor Khasbulat Askar-Sarydzha and was unveiled in 1959.
---
RELAXING LENIN - SIMFEROPOL, REPUBLIC OF CRIMEA
  The statue of Lenin outside the railway station in Simferopol, rather appropriately considering the fact thousands of tourists arrive here each summer for a Crimean holiday, shows a leisurely Lenin in a less formal suit relaxing on a bench. An urban legend exists that Stalin used to be sat next to him, but was later removed. This is not the case, although the city did previously have another statue from the series featuring Lenin and Stalin sat together on a bench.
---
THEATRICAL LENIN - TAMBOV, TAMBOV REGION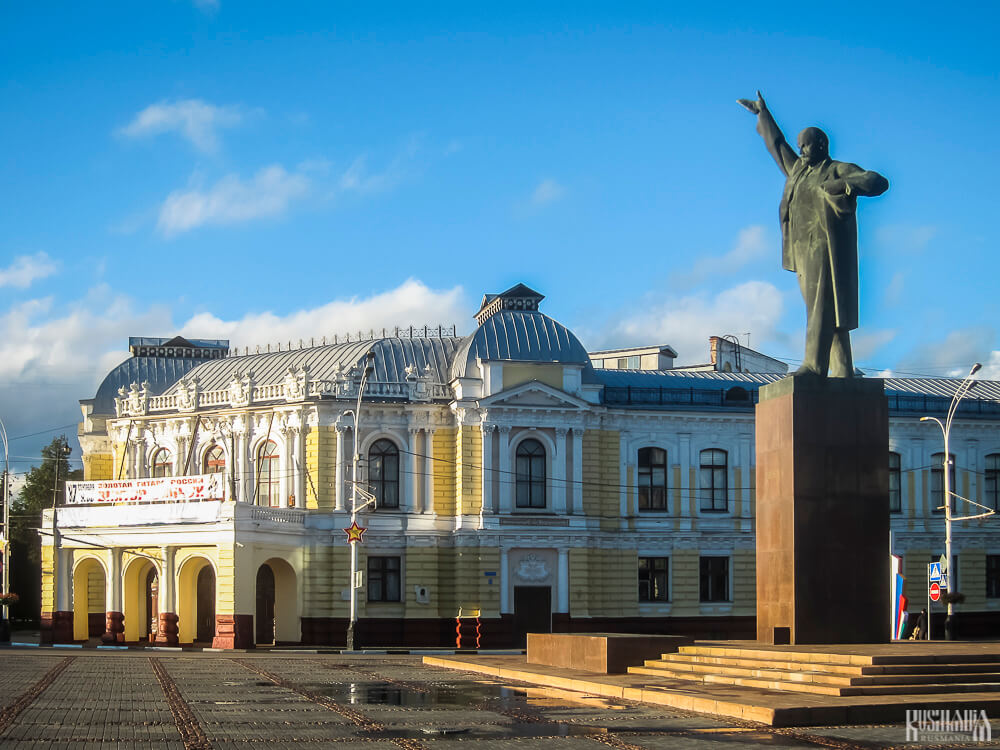 The monument installed outside Tambov's Puppet Theatre appears to show Lenin as if he is attempting to find work at the theatre, thrusting his hand in the air and with a passionate expression on his face. It was installed in 1967 and is the work of Pavel Bondarenko, whose other work can also be found adorning the main squares in several other cities.
---
ROCKSTAR LENIN - ZADONSK, LIPETSK REGION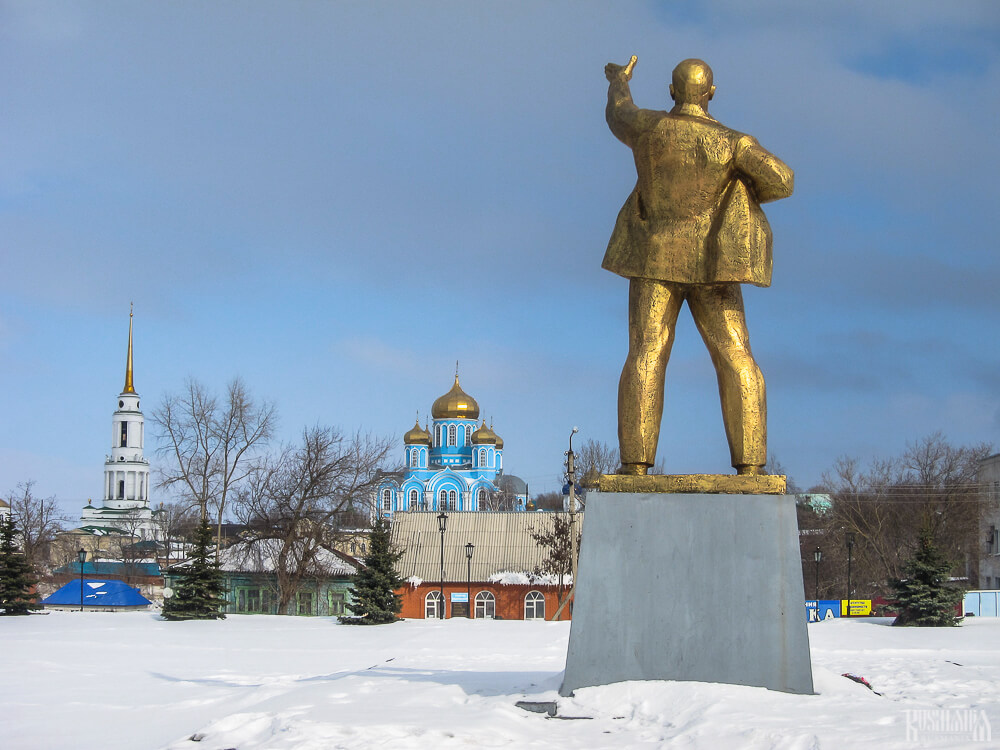 Lenin statues are usually either just the colour of the stone from which they are sculpted or the white of the plaster used. Sometimes you might see one that has been painted silver, but there are also statues which go one better, with Lenin being painted golden. One such example is in Zadonsk. The statue looks all the more effective, taking into account Lenin's rockstar pose as he looks out on the city's famous monastery. You could almost imagine this to be a statue of Elvis!
---
RECORD-SETTING LENINS
---
THE OLDEST LENIN - NOGINSK, MOSCOW REGION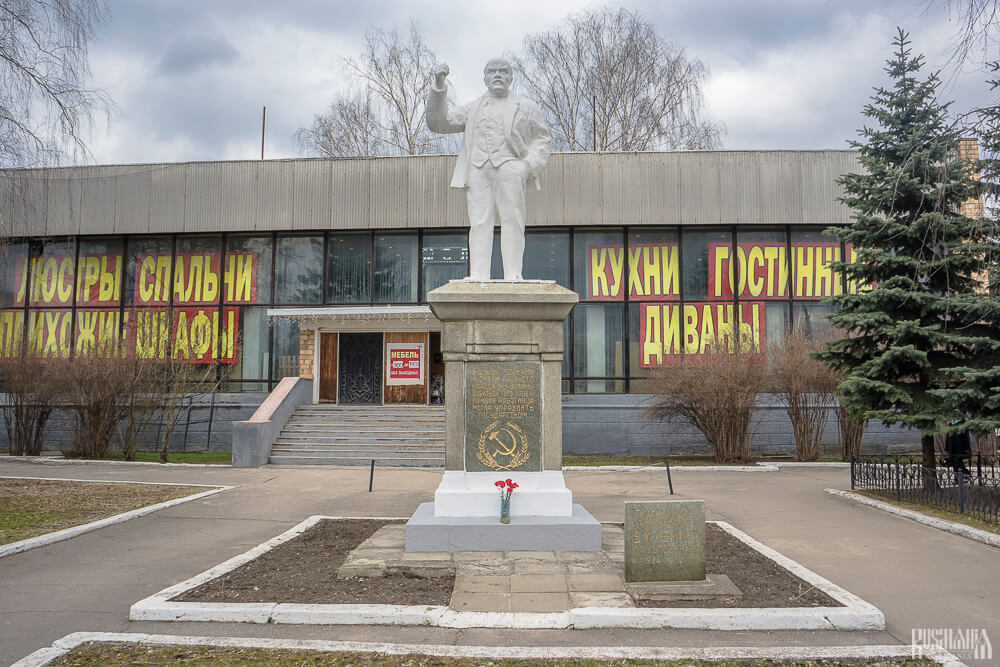 Although there is some amount of argument about where the first statue of Lenin was erected, it is generally considered that the oldest surviving full statue of Lenin is found in the city of Noginsk. The statue was erected on 22 January 1924, the day after Lenin died, although it was intended to be a gift to Lenin from the workers of the Glukhovsky Factory where it stands. The statue also looks different from later version, as the artform of Lenin statues was then just in its development stage.
---
THE NEWEST LENIN - MOSCOW​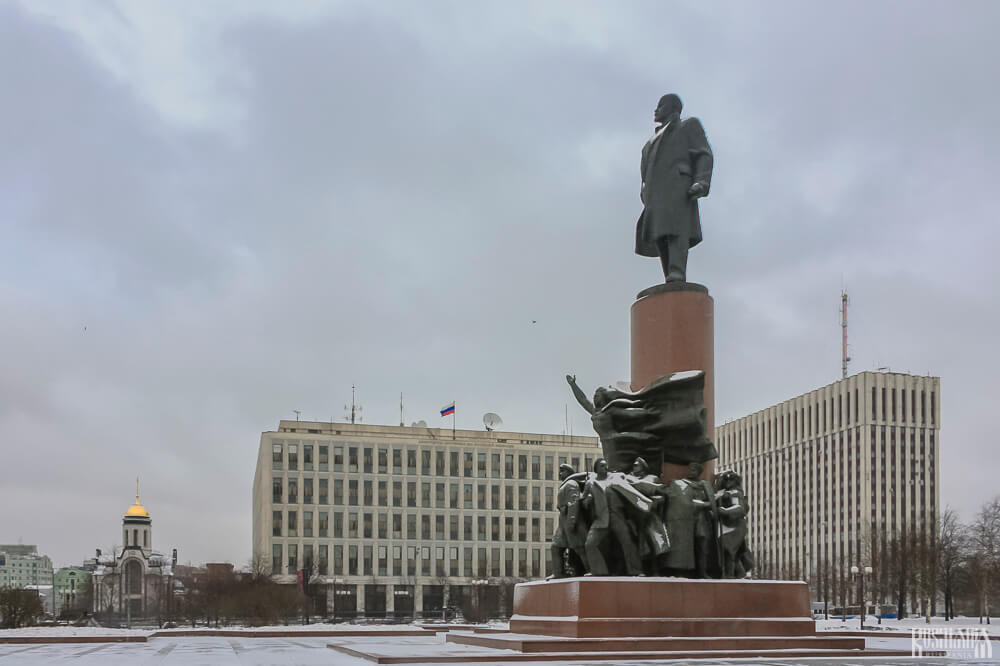 Moscow's main and biggest Lenin statue, which stands on Kaluzhskaya Ploschad (Kaluga Square), was only unveiled in 1985 making it the last large-scale Lenin monument to be installed in Russia. The ensemble consists of an 8.5m statue by Lev Kerbel, copies of which can be found in other cities, standing on a 13.5m pedestal decorated by statues of revolutionaries. It is also the third largest statue of Lenin in Russia.
---
THE BIGGEST LENIN - VOLGOGRAD, VOLGOGRAD REGION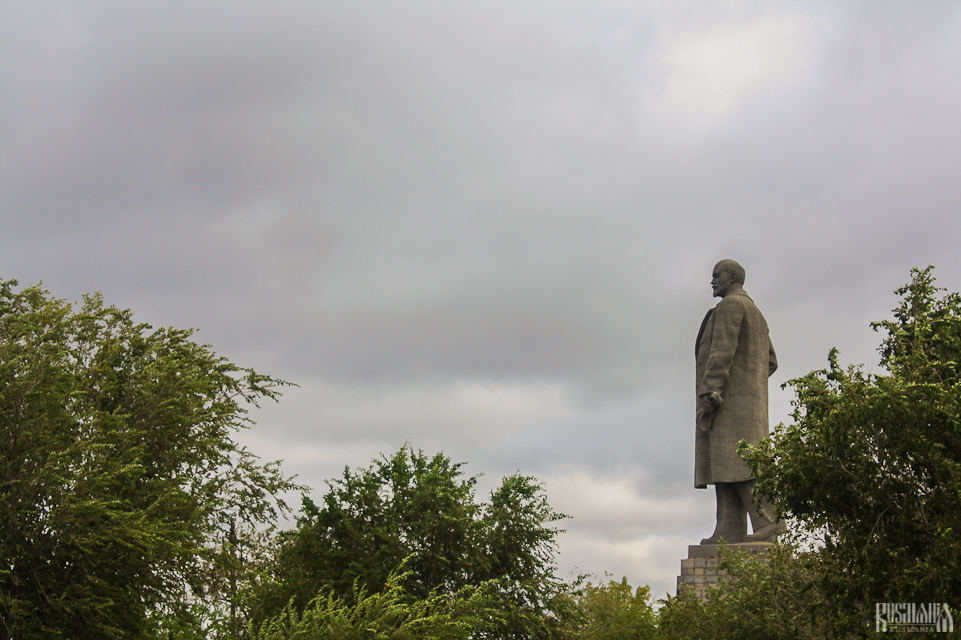 The honour of the biggest Lenin statue in the world goes to the massive monument which stands in Volgograd at the first lock of the Volgo-Don Canal. It stands at 57m: a 27m statue on a 30m pedestal and is the largest statue of the world depicting an historical figure not connected with a religion.  It was designed by Yevgeny Vuchetich who was also behind Volgograd's even-more impressive Mother Russia Calls Monument. Lenin has stood here since 1973, previous to this the pedestal was occupied by a statue of Stalin which was demolished in 1961.
---
THE SECOND BIGGEST LENIN - DUBNA, MOSCOW REGION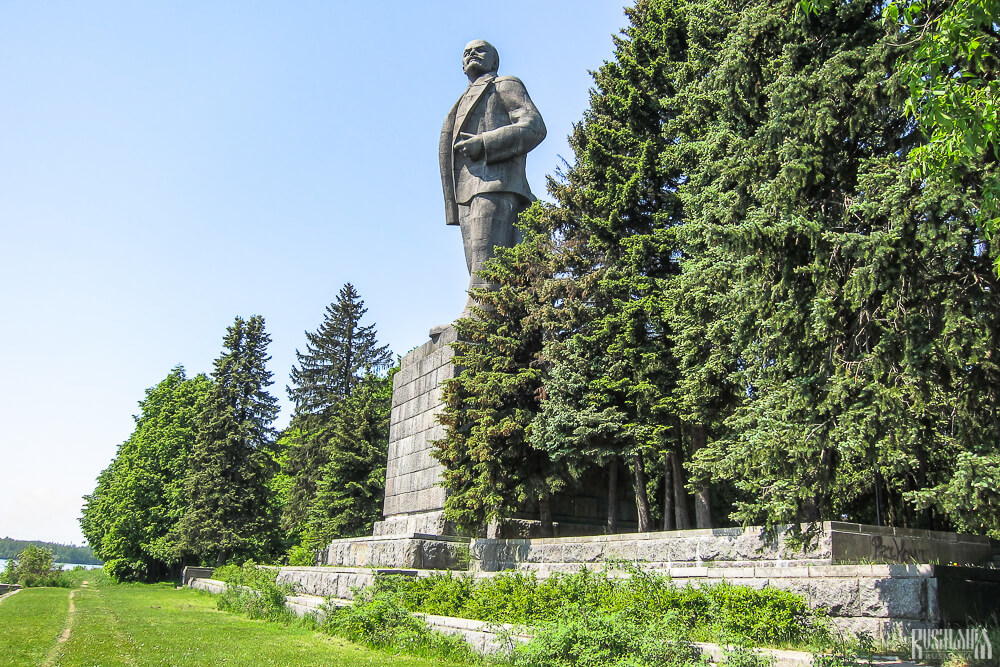 Although it is often claimed that Dubna's Lenin is the largest in Russia, it is in fact only the second largest (Volgograd's is bigger). Despite its runner-up status, the 25m statue standing on a 12m pedestal is still impressive. It was unveiled in 1937 near the the canal on the Volga and was at one point joined by an equally impressive statue of Stalin, which was later demolished. Sergey Merkurov's popular design was scaled up for the statue.
---
THE REMOTEST LENIN - POLE OF INACCESSIBILITY, ANTARCTICA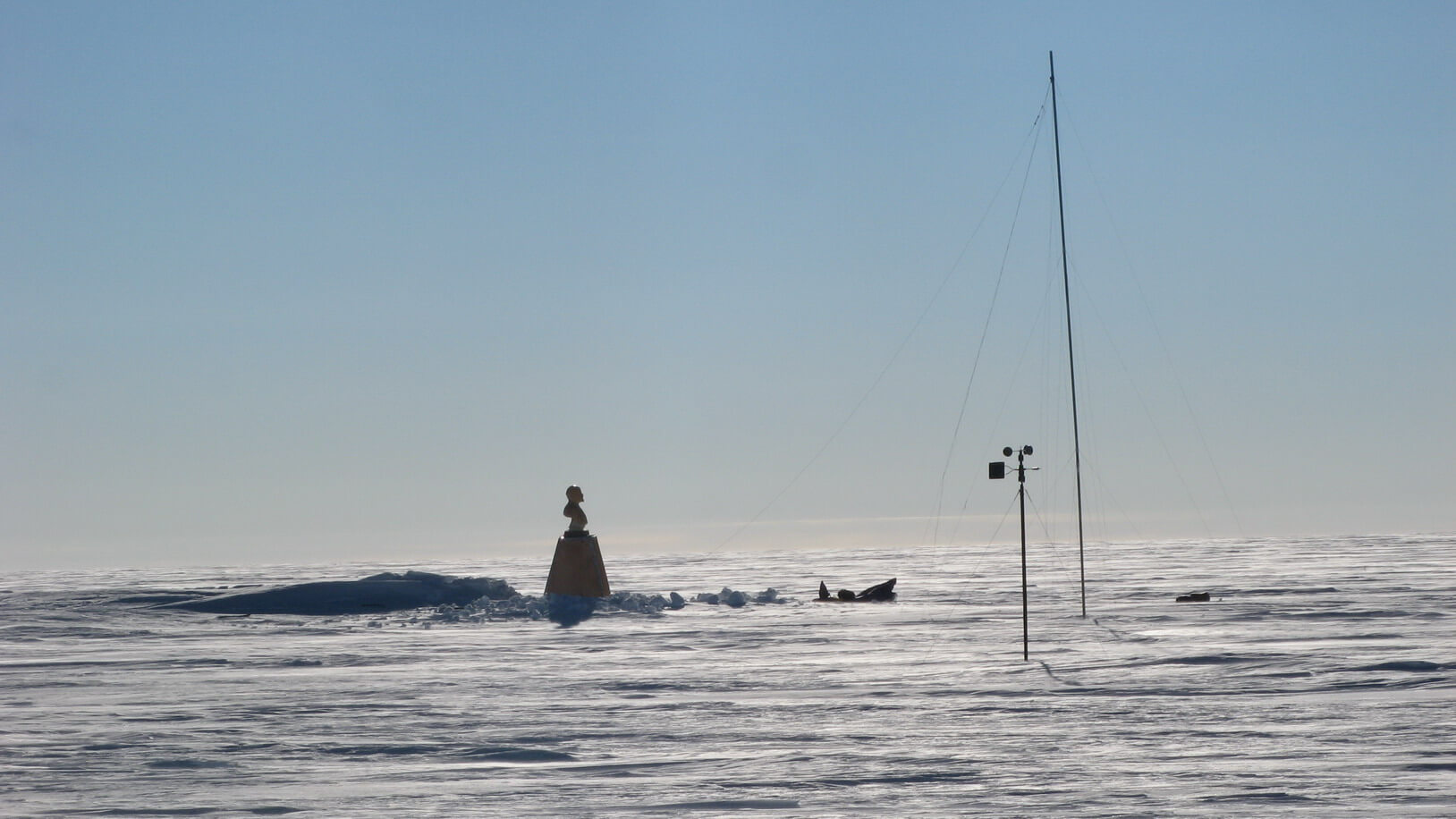 This is the only Lenin included in our list which is not located in Russia and which the Rusmania team has not yet visited personally - it is just too hard to get to Antarctica's Pole of Inaccessibility! The bust of Lenin was installed in 1958 by Soviet scientists.
---
LENIN THROUGH HIS LIFETIME
---
LENIN AS A BOY WITH HIS MOTHER - ULYANOVSK, ULYANOVSK REGION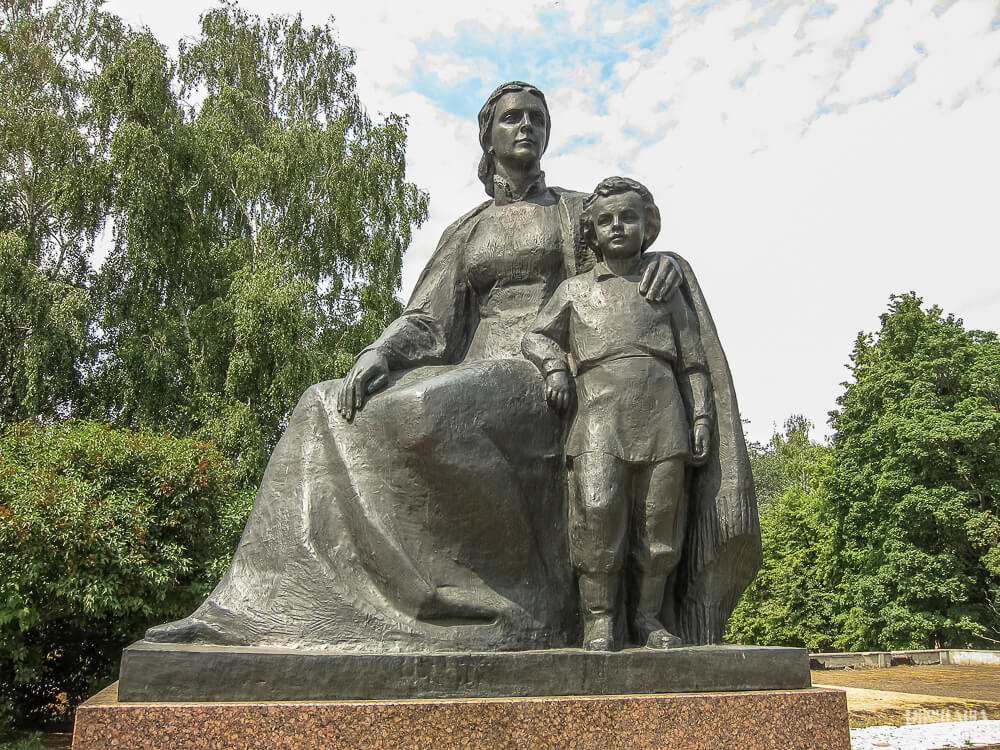 Lenin's original surname is Ulyanovsk and the city where he was born was renamed from Vyatka to Ulyanovsk in his honour. Unsurprisingly Ulyanovsk has many monuments connected with Lenin, including this monument which is unusual as it depicts the Bolshevik leader as a young boy standing next to his mother Maria. It was erected in 1970.
---
LENIN AS A BOY - CHAPLYGIN, LIPETSK REGION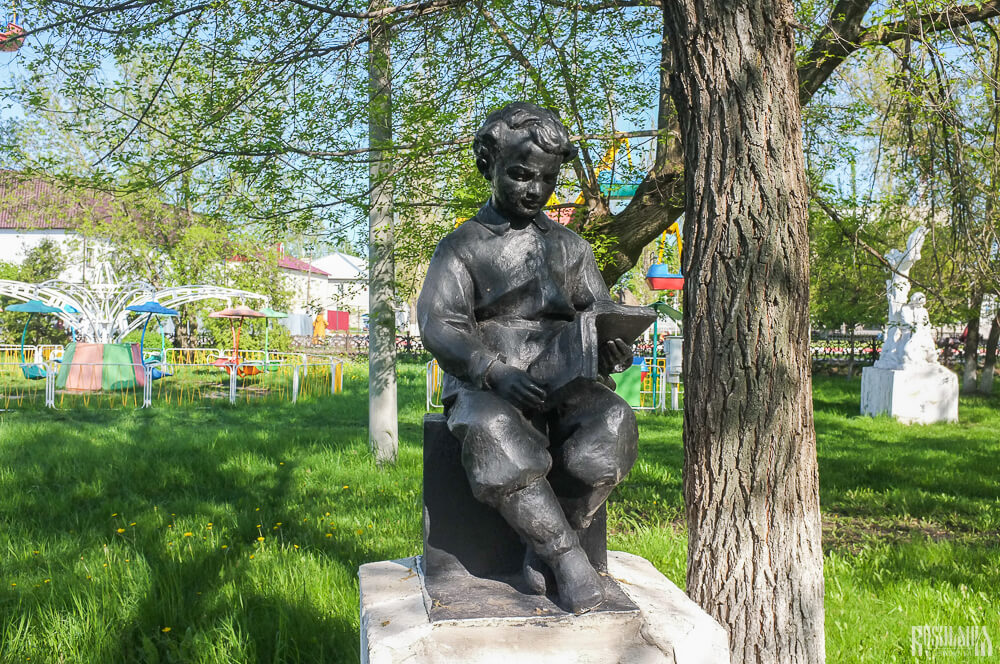 There are several statues around Russia where the future founder of the USSR is portrayed as a cheerful, curly haired boy. These statues were traditionally located outside schools or pioneer clubs and there were two main designs: one with Vova reading a book and one with him leaning against a pillar. The one we have selected was spotted in a park in Chaplygin. 
---
LENIN AS A STUDENT - KAZAN, REPUBLIC OF TATARSTAN
  Lenin studied at Kazan University (although he never graduated as he was expelled for his political activities) and to mark this fact a statue depicting Vladimir Ulyanov in his student year was installed opposite the university building in 1954. Architect Vladimir Tsigal depicts a rather defiant Lenin, disdainfully looking at the university which expelled him.
---
LENIN WITH HIS WIFE - MOSCOW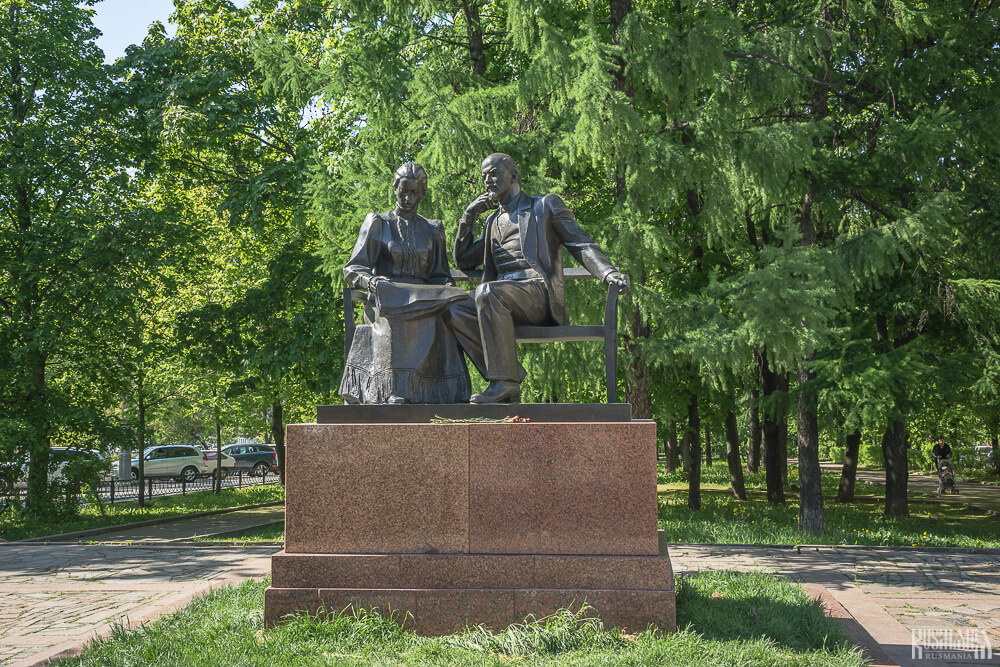 Lenin was married to Nadezhda Krupskaya in 1898, although many believe the relationship was more based on shared ideological beliefs than a romantic connection. Despite being most famous as Lenin's wife, Krupskaya was in fact a political activist in her own right and served as a deputy minister of education, an area she had devoted much of her life to. This monument on Moscow's Ulitsa Krupskoy is the only full-sized statue to exist of Lenin and his wife (there is also a bust of the two in Yaropolets near Volokolamsk.
---
LENIN AS A CORPSE - GORKY LENINSKIE, MOSCOW REGION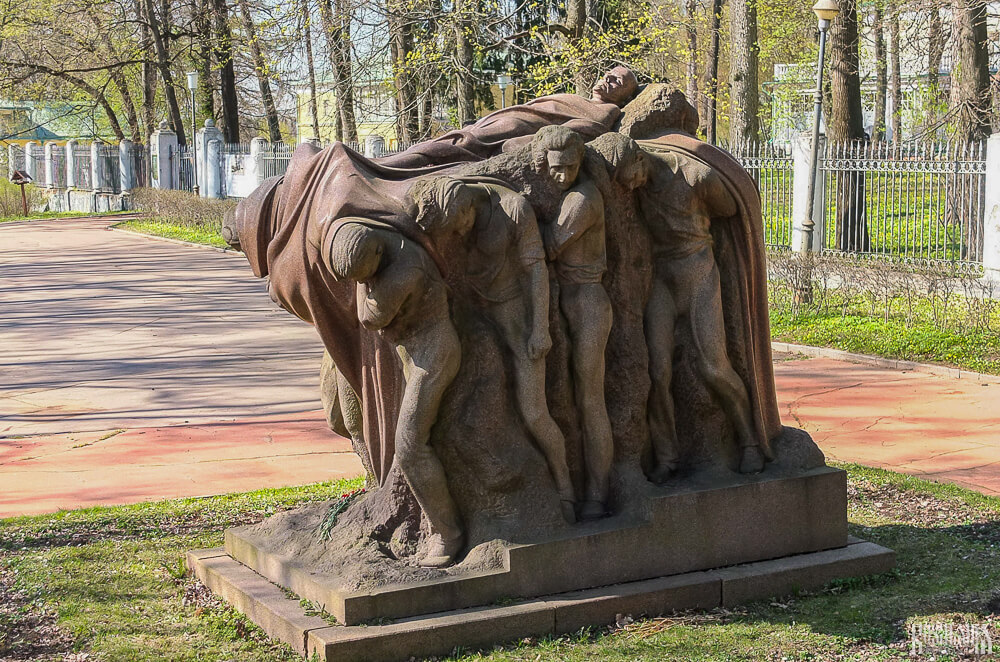 Yep, you have read that right, there is even a statue depicting a dead Lenin. It was put up in outside the estate of Gorky Leninskie where Lenin died in 1924. The moment depicts eight mourners carried Lenin's lifeless body from the estate to a train to be taken to Moscow. Note the difference in materials, with Lenin and the shroud covering him being polished, and Lenin's serene and saintly appearance.
---
LENIN WITH COMRADES
---
LENIN WITH IOSEF STALIN - ALL DEMOLISHED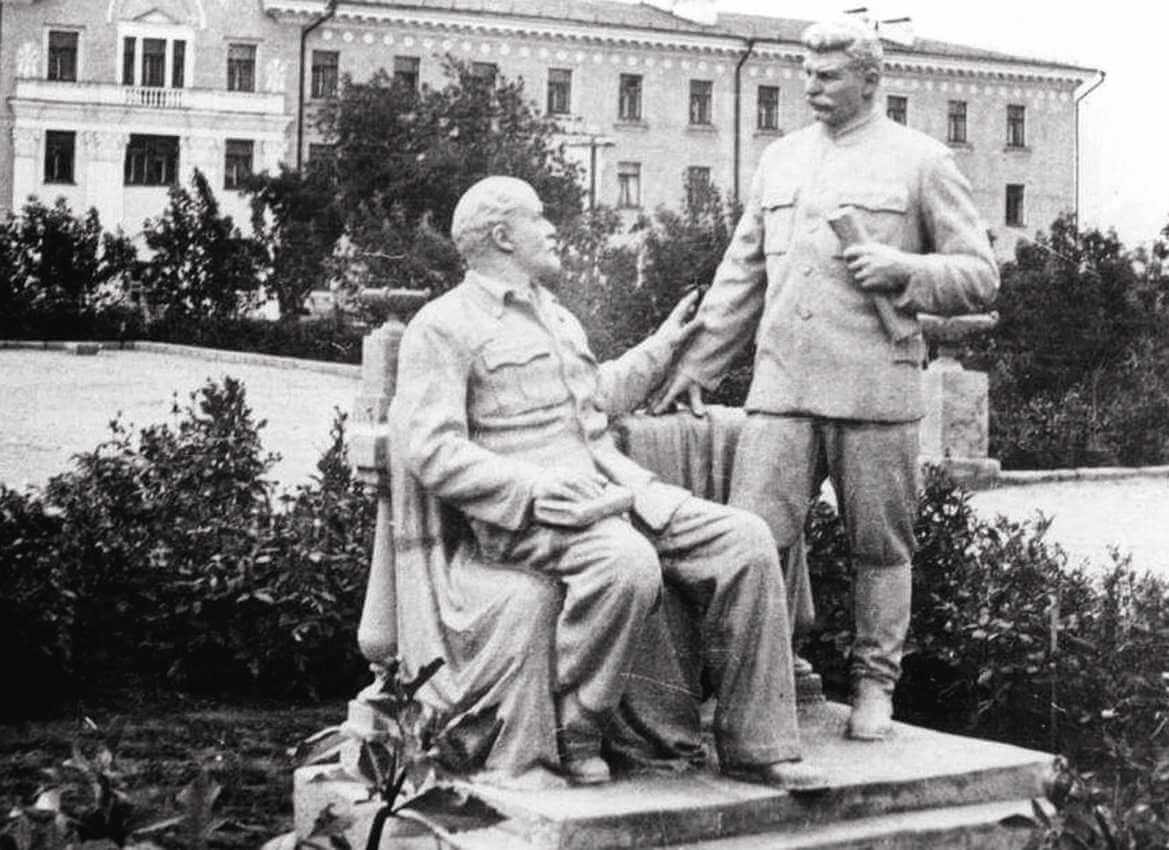 Previously statues of Lenin and Stalin could be found in various places around Russia, including on the Moscow Metro. There were two standard designs: one where both the leaders were sat together on a bench and one where Lenin was sitting and Stalin was standing. All these statues were removed during Khruschev's policy of De-Stalinisation in the early 1960s.
---
LENIN WITH FELIKS DZERZHINSKY - UST-BARGUZIN, BURYATIA
  A unique statue of Lenin can be found in the Buryatian town of Ust-Barguzin as it is a double statue featuring Lenin walking and talking with Feliks Dzerzhinsky - the head of the Chekha, which was a forerunner of the KGB. Incidentally, many statues of "Iron Feliks" have been demolished, which makes this statue all the more rare.
---
LENIN WITH COMRADES - NOVOSIBIRSK, NOVOSIBIRSK REGION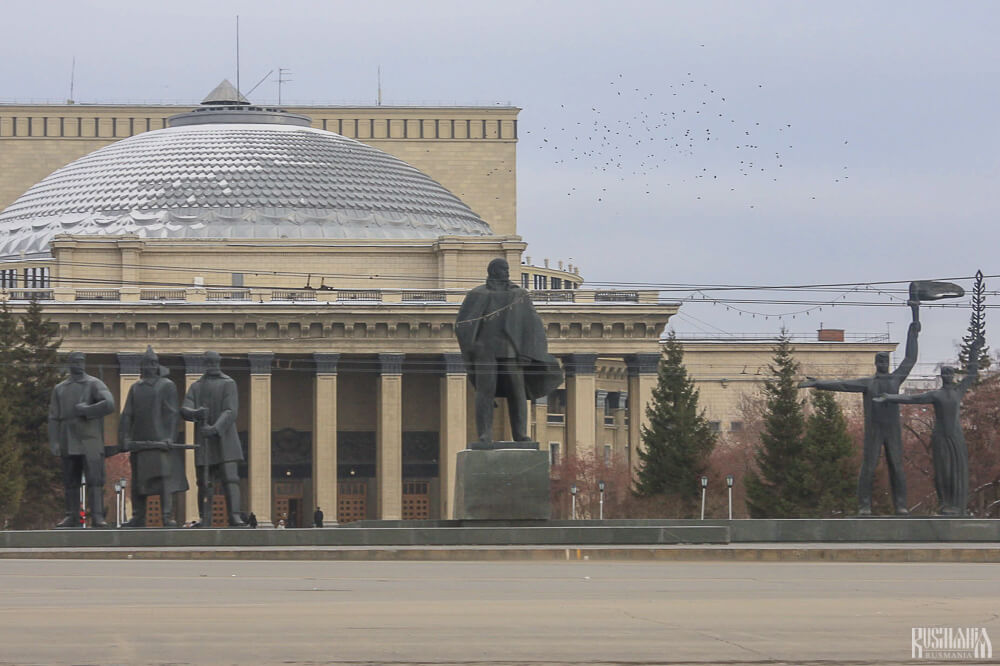 This impressive ensemble of statue was unveiled outside Novosibirsk's Opera and Ballet Theatre in 1970 and is the work of sculptor Iosif Brodsky. The central statue is of Lenin and he is joined by a worker, a soldier and a peasant on one side and a youth holding a torch and a young girl holding an ear of corn on the other side.
---
LENIN WITH WORKERS - MOSCOW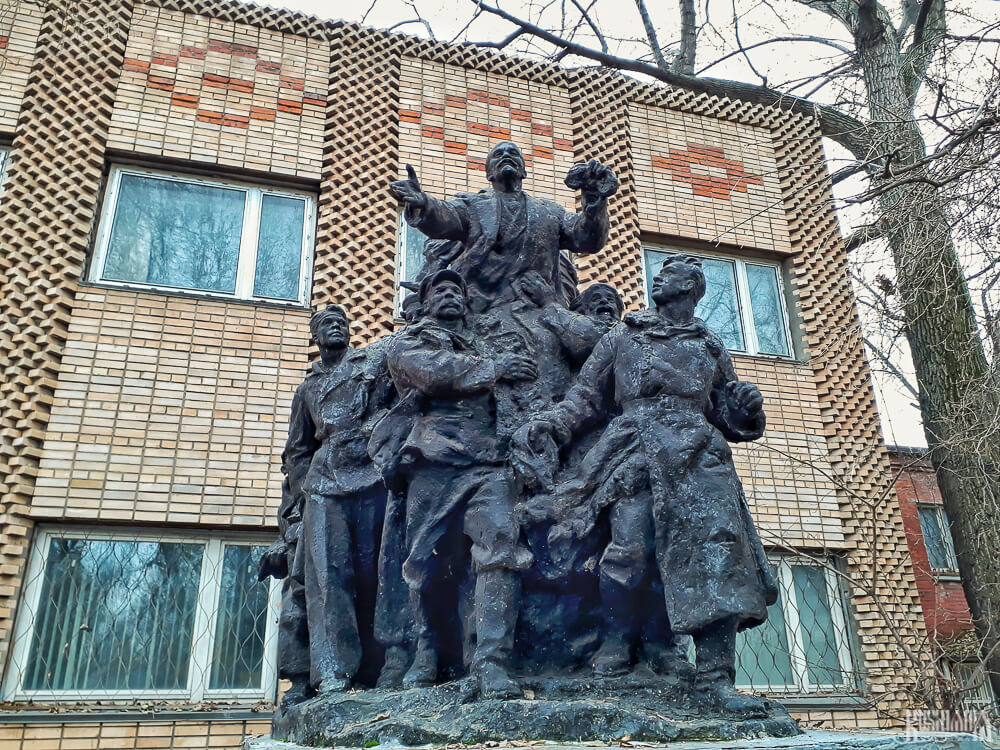 Lenin of course is often depicted in art as a man of the people and this extends to sculptures. One such example is this 1972 statue found outside an industrial zone on 1-ya Karacherovskaya Ulitsa in Moscow. A jubilant Lenin is being carried by a group of workers recently enthused by one of his speeches.
---
LENIN WITH CHILDREN - YOSKHAR-OLA, REPUBLIC OF MARI EL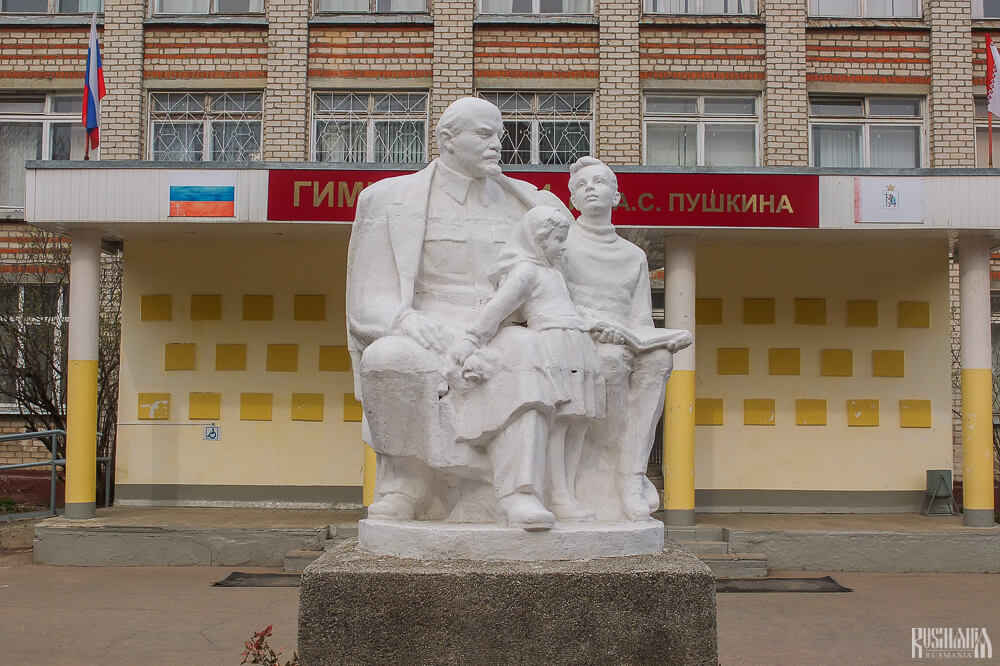 Statues depicting a friendly and caring Uncle Lenin either consulting children or educating them were popular for schools and pioneer clubs and varied in design. This particular example of Lenin and two children stands outside School No. 4 in Yoshkar-Ola.

►  Russia in lists ► Lenin lived, Lenin lives and Lenin will live!