---
In Russian there are lots of holidays, some of them national, some of them regional and some of them just professional. For some of these holidays you get a day off work while for you still have to go to work but you have a reason to celebrate something. Russians gets around two weeks off a year in public holidays. Sometimes though a public holiday means that to you have to work on one day of the weekend. For example if the public holiday falls on a Tuesday, it is often decided to make Saturday a working day and then have Sunday, Monday and Tuesday off instead, to give people the opportunity to travel, which in Russia can involve long distances.
---
Official State Public Holidays
NEW YEAR - 1 JANUARY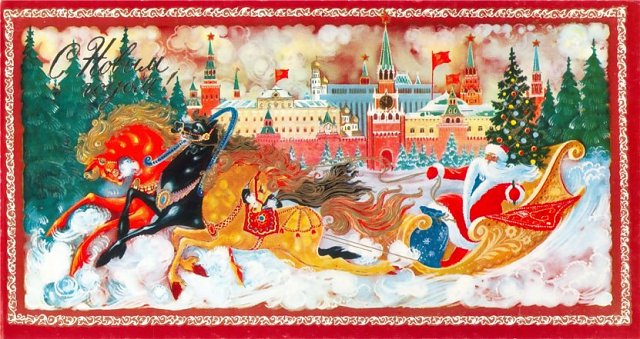 The biggest holiday in Russia which most people look forward to is the New Year celebrations. For Russians this celebration is similar to how Christmas is celebrated in the West, ie with family, presents, and lots of food and drink. Unlike most Western New Year celebrations where people meet the New Year with friends, in Russia it is predominately a family occasion. Like the Western Christmas tree, Russian homes will be decorated with a New Year tree. The traditional food is the Russian 'olivie' salad and the drink of choice is Shampanskoe (the Russian champagne). Like the West has Father Christmas or Santa Claus on Christmas, on New Year's Eve in Russia Dyed Moroz (Grandfather Frost) visits Russian children to hand out presents and treats, often accompanied by his granddaughter Snegurochka the Snow Maiden. People also give their family, friends and colleagues New Year presents. and most firms hold corporate parties around the New Year. 
Before 2005 Russians just got 1-2 January off for New Year, but now 1-5 January and then 8 January are designated non-working days. The 7 January is also a public holiday - Orthodox Christmas. This means that the first eight days of the year are non-working holidays in the country. Taking into account swapping weekends for working days, Russians went back to work on 11 January in 2011, on 10 January in 2012 and on 9 January in 2013! These long holidays though are not popular with everybody, some people argue that it is stupid to have such a long break from work in January when the country is in the midst of winter.
---
ORTHODOX CHRISTMAS - 7 JANUARY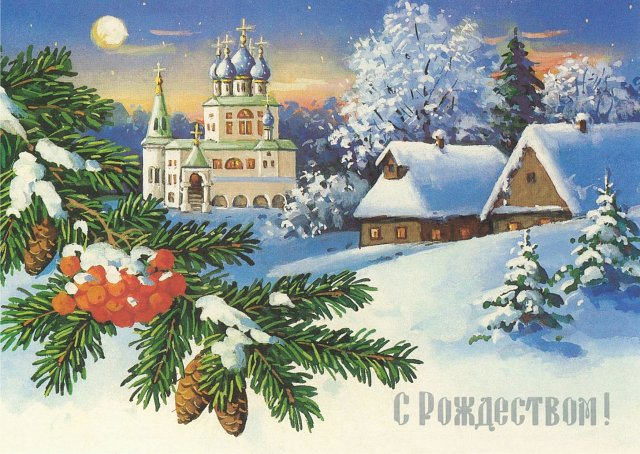 Since 1991 Orthodox Christmas has been a non-working public holiday in Russia and since 2005 it has been combined with the long New Year holidays. You may be wondering why Christmas falls after the New Year in Russia. The reason is that when the Gregorian Calendar was adopted in 1918, the Russian Orthodox Church retained the Julian Calendar to celebrate holy dates. Christmas predominantly remains just a religious holiday in Russia and Orthodox Christians start celebrating at a midnight service in church on Christmas Eve.
---
DEFENDERS OF THE FATHERLAND DAY - 23 FEBRUARY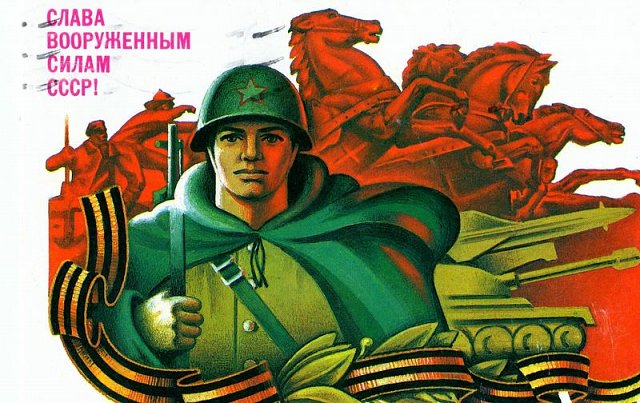 The 23 February is Defenders of the Fatherland Day which since 2002 has been an official public holiday in Russia. It is not exactly known for sure why this holiday is celebrated on 23 February. As often happens in Russia, the reason was created after the fact. The main theory is that on this day (or a day close to it) the first mass draft into the Red Army took place in 1918 during the Russian Civil War. Another theory is the victory over the Germans outside Pskov and Narva in 1918. Today the holiday serves as an unofficial male-equivalent of International Women's Day for all men irrespective of their connection to the military. It is customary for women to give male relations and colleagues presents on this day such as aftershave, socks, underwear or souvenirs. On some years the day-off for Defenders of the Fatherland Day is moved to extend the May holidays instead.
---
INTERNATIONAL WOMEN'S DAY - 8 MARCH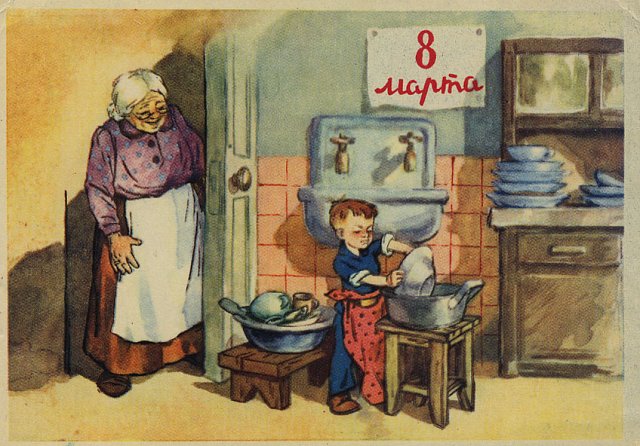 The 8 March is International Women's Day, and even though it is international the day has a special history in Russia where it is marked with a day off work. Curiously enough the 8 March celebration is connected with the revolutionary movement in Russia. It was first celebrated in St Petersburg in 1913 as a Western trend. But in 1921 it was decided to celebrate 8 March in commemoration of the female textile workers who took part in demonstrations on 8 March 1917, at the time of the Russian Revolution. In 1966 the 8 March became an official public holiday in the USSR. Gradually the political nature of the celebration was forgotten and now it is a celebration of all women. On this day in Russia you will see that practically every woman is carrying a bunch of flowers given to her by a male colleague, boss or family member. The celebration though is not officially endorsed by the Russian Orthodox Church, firstly as it often falls during Lent and secondly because of its revolutionary beginnings.
---
SPRING AND LABOUR HOLIDAY -1 MAY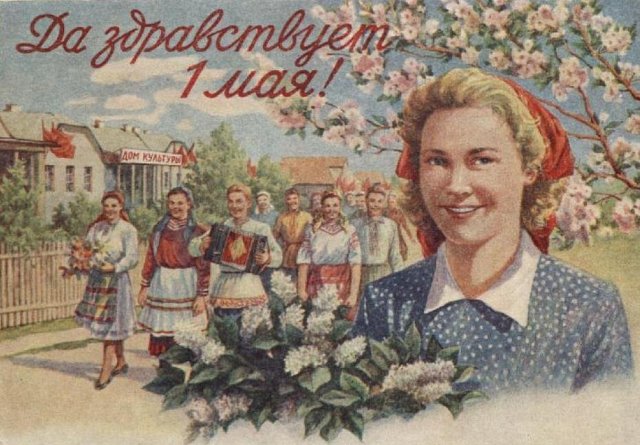 Russia celebrates this holiday along with another 141 countries. In Russia it became an official holiday after the October Revolution of 1917. Since then 1 May demonstrations have been held annually all over the country by workers who fly banners with various slogans. After the fall of the Soviet Union such demonstrations stopped but in the 21st century they started to be held once more, but of a more political nature with various political parties of all spectra holding rallies on this day. Although it is far from a political holiday for many and most people still prefer to go to their dacha or otherwise relax on what is usually the first warm and sunny day-off of the year.
---
VICTORY DAY - 9 MAY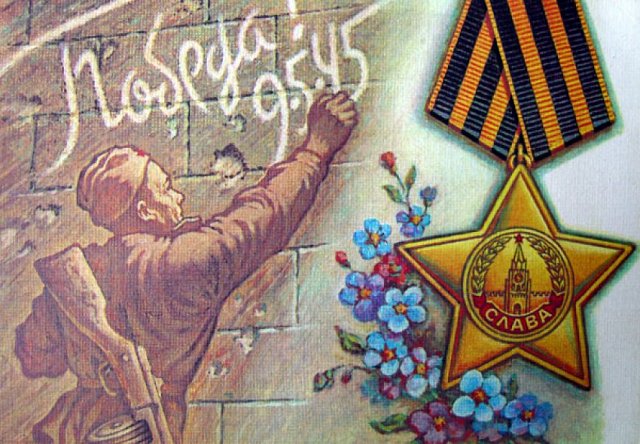 Victory Day is one of the biggest and most spectacular holidays in Russia. The Second World War, or the Great Patriotic War as it is known in Russia, affected practically every Russian family. Today people will recollect how their father, grandfather or great-grandfather reached Berlin, or how a relative was killed in action or perished at the hands of the Nazis. The exact number of Soviet deaths during the war is unknown but  it is thought to be over 26 million. Therefore it is no surprise that Victory Day remains an important day here and is commemorated with military parades, fireworks and the laying of flowers on war graves. It is a time for remembrance but also celebration and the remaining veterans put on their medals and walk with pride as the younger generations give them flowers and show their respect. Many also mark the occasion with their families by telling war stories and singing war songs.
---
RUSSIA DAY - 12 JUNE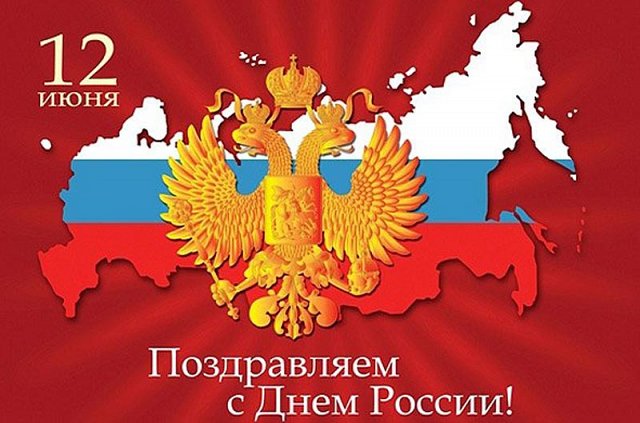 Russia Day is a relatively new holiday and has only been celebrated since 1994. Originally the holiday was called Day of the Adoption of the Declaration of State Sovereignty of Russia, but naturally most people preferred to just called it Independence Day. In 2002 the holiday was renamed Russia Day. For most Russians though Victory Day is more of a day of national pride and patriotism than Russia Day, which for many is just another day-off. Nevertheless concerts and other celebratory events are often held all over Russia on this day.
---
PEOPLE'S UNITY DAY - 4 NOVEMBER
The last public holiday of the year celebrates Kuzma Minin and Prince Dmitri Pozharsky's liberation of Moscow from Polish Interventionists in 1612 during what is known in Russia as the Time of Troubles. It is a new holiday and many Russians do not even know the basis of the holiday or its proper name. Before the Russian Revolution this day was widely known as the feast day of the Our Lady of Kazan Icon. This religious celebration was obviously stopped under the communists. It was replaced with Revolution Day on 7 November marking the anniversary of the October Revolution. Again the change in calendars meant the revolution which took place in October in the Old Style ended up being celebrated in November according to the New Style. In turn, after the fall of the Soviet Union it was decided to cancel the 7 November Revolution Day public holiday and to have instead 4 November as a public holiday but under the new name of People's Unity Day marking the liberation of Moscow from the Polish. The central city of the celebration is Nizhny Novgorod where Minin and Pozharsky started raising their volunteer army. In recent years this day has become tainted by ultranationalist parties which hold rallies on this day.
---
Other National Holidays
OLD NEW YEAR - 13 JANUARY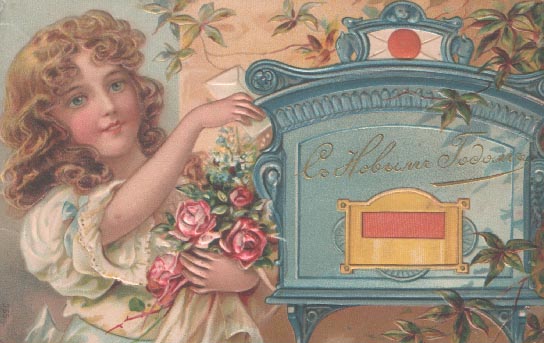 The change to the Julian Calendar in 1918 meant that the Old-Style 1 January on the Gregorian Calendar became 13 January according to the New Style. Today people still like to remember this fact and although the day is not widely celebrated as such, most people will still wish each other Happy Old New Year and maybe partake in some festive drinking, after all Russians are not normally ones to pass up a good excuse to have a celebration and a drink!
---
EPIPANY/BAPTISM OF THE LORD DAY - 19 JANUARY
This Orthodox celebration is one of the most noticeable religious holidays in Russia and marks the baptism of Jesus Christ in the River Jordan by St John the Baptist. On this day special pools are set up outside churches or special holes known as 'jordans' (after the River Jordan) are cut into frozen rivers in the shape of a cross for people to jump into. This water is blessed by a priest and then Orthodox believers get undressed and jump into the water three times, crossing themselves as they do it. The celebration falls in what is usually the coldest period of the year in Russia, which is often called in honour of the celebration the Baptism Frosts. Depending on the region, temperatures can be around -20 or even colder, meaning the ritual is not for the faint hearted!
---
MASLENITSA - LATE FEBRUARY TO LATE MARCH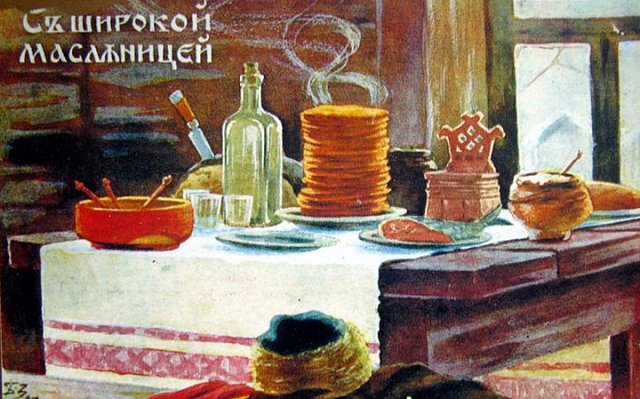 The Maslenitsa shrovetide celebrations mark the week during the run up to Lent and so their date depends on the date of Easter. This Christian celebration has incorporated many features of an earlier Pagan festival which was celebrated at the end of Spring before the adoption of Christianity to say goodbye to winter and to welcome in the summer. The week-long celebration usually takes place sometime between at the end of February and the end of March. The holiday is closely associated with pancakes which are known as 'bliny' in Russian. It is a very popular holiday in Russia with many celebrations held outside even though it is still usually cold. The celebrations culminate with the burning of a straw dolly which represents winter - an example of the Pagan side of the festival. After Maslenitsa, Lent begins when Orthodox Russians should observe a strict diet without meat or dairy products. This is a good time for vegetarians to visit Russia as most restaurants will have a special Lent menu.
---
ORTHODOX EASTER - LATE MARCH TO EARLY MAY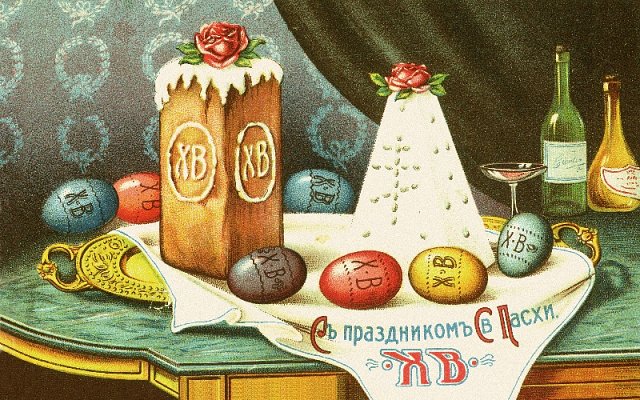 The Orthodox celebration of Easter (Paskha in Russian) marks the resurrection of Christ but the Orthodox celebration does not always fall on the same day as Catholic or Protestant Easter and sometimes the two Easters could even be a month apart. The celebration starts with an Easter service at midnight. In Moscow the service is led by the Patriarch at Christ the Saviour Cathedral with many prominent government officials taking part. Easter marks the end of Lent, during which time many Orthodox believers have been fasting. The traditional Easter cake in Russia is known as a Kulich which is a tall cylindrical cake topped with icing.
---
COSMONAUTICS DAY - 12 APRIL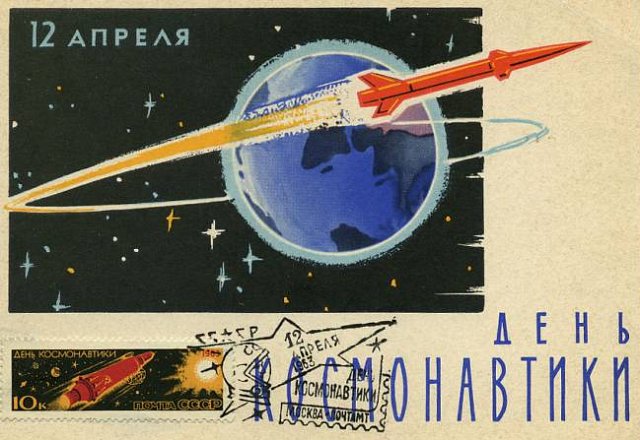 On 12 April 1961 the first manned space flight set off from the Baikonur Cosmodrome and successfully orbited the Earth before returning. The man on board was Yuri Gagarin who instantly became a national hero in the Soviet Union. Gagarin became so popular not just because of his daring feat - and if you see the rocket he went up in you can appreciate his courage - but also because the first man in space was and remained a simple down-to-earth man from an ordinary family from the provinces. The anniversary of this historic flight is now celebrated as Cosmonautics Days. It is dedicated to space exploration in general, but of course most of the focus is usually on Gagarin.
---
SLAVIC SCRIPT AND CULTURE DAY - 24 MAY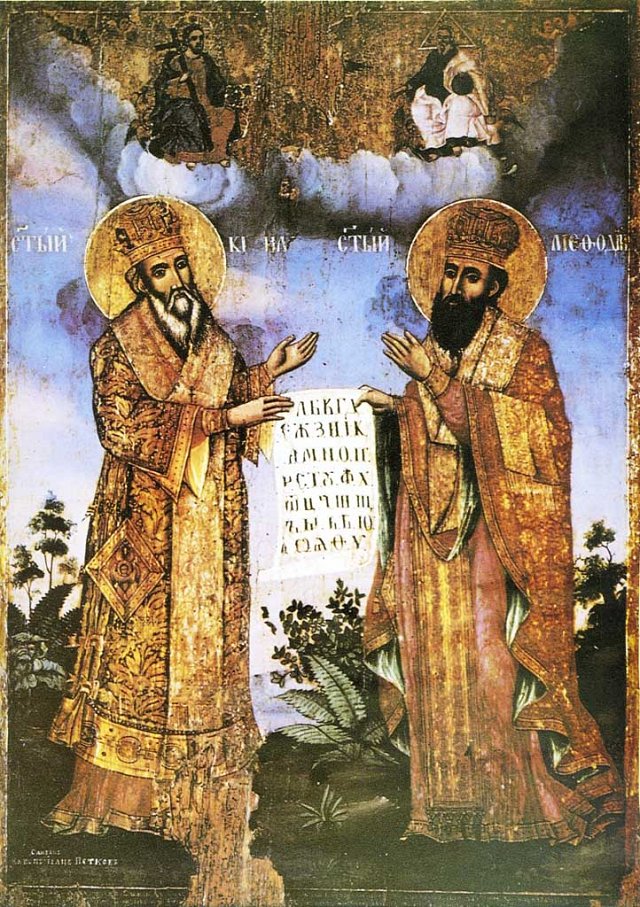 In 1991 a decision was taken to celebrate the feast day of Ss Cyril and Methodius as Slavic Script and Culture Day. The monks Cyril and Methodius are credited with inventing the Cyrillic alphabet to aid them in their missionary work to spread Christianity among the Slavs in Great Moravia and Bulgaria. On this day religious processions and events dedicated to Slavic languages and culture are usually held.
---
RUSSIAN LANGUAGE DAY - 6 JUNE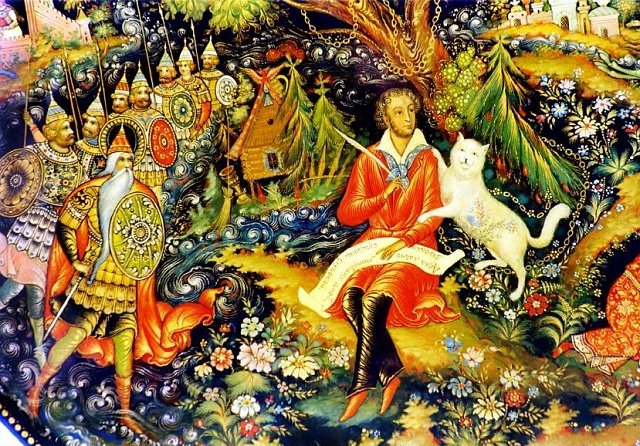 Since 2011 the birthday of Russia's great poet Aleksandr Pushkin has been celebrated in Russia as Russian Language Day. The choice of Pushkin's birthday is fitting as it is Pushkin who is often credited with being the founder of modern literary Russian. On this day events are often held dedicated to both the Russian language in general and to Pushkin specifically.
---
REMEMBRANCE AND MOURNING DAY - 22 JUNE
On 22 June 1941 Nazi Germany invaded the Soviet Union and the Great Patriotic War began which lead to over 26 million Soviet citizens losing their lives. Now this day is marked as the Remembrance and Mourning Day. Whereas Victory Day is celebrated on a massive scale, the Remembrance and Mourning Day is a more low-key and sorrowful affair. On this day it has become traditional for the president to lay a wreath on the Tomb of the Unknown Soldier in Aleksandrovsky Gardens in Moscow.
---
PARATROOPERS DAY - 2 AUGUST
Most military units have their own day and most past by unnoticed by those without any connection to that unit. Paratroopers Day however is an exception. If you are in Russia on this day you will definitely notice something is being celebrated! Despite attempts to stop it, the tradition for paratroopers in Moscow on this day is to drink vodka, wave their flags and swim in fountains across the city, especially in Gorky Park of the All Russia Exhibition Centre at VDNKh. As such there is always a high police presence on this day.
---
KNOWLEDGE DAY - 1 SEPTEMBER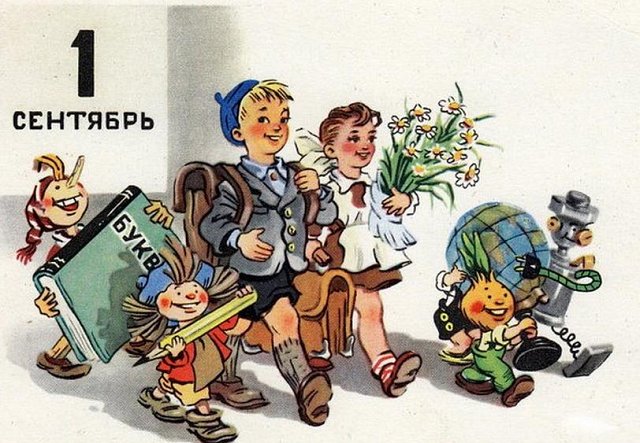 1 September is the first day of the academic year and since 1984 it has been known as Knowledge Day. It is traditional to hold a celebration for the first-grade school children who go to school in their best clothes. In addition, teachers on this day are given flowers or other presents by their pupils.
---
OCTOBER REVOLUTION DAY - 7 NOVEMBER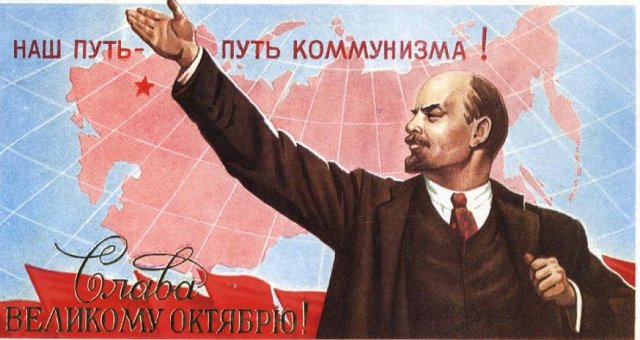 Revolution Day marks the anniversary of the October Revolution of 1917. Again the change in calendars meant the revolution which took place in October in the Old Style ended up being celebrated in November according to the New Style. Before 2005 this holiday was an official public holiday. During the Soviet era it was traditionally marked with a large military parade on Red Square. Famously on 7 November 1941 the Soviet troops headed straight to the frontline after taking part in the parade. Despite no longer being a public holiday, the anniversary is still marked, especially by Communists.
---
//back to culture//