Around the Town
Svyato-Bogolyubsky Monastery
The Svyato-Bogolyubsky Monastery was originally founded by Grand Prince Andrey Bogolyubsky in 1158 when he had his residence built in Bogolyubovo.  After the murder of Andrey Bogolyubsky and then the sack of Bogolyubovo in 1177 by Grand Prince Gleb Rostislavich of Ryazan and in 1238 by the Mongol Tatars, the monastery faced hard times but remained open. It was only in the late 17th century that new construction work took place, which was followed by larger-scale construction in the 18th and 19th centuries.  After the Revolution the monastery remained open until 1923 and in the following year the monastery's buildings and property were given over to be used as a museum.  It was only in 1991 that the monastery was reopened and in 1997 it was also decided to establish a convent as part of the monastery.
---
Bell Tower
Today the main entrance into the monastery is via a new set of gates but previously the Holy Gates built into the All-Saints Bell Tower were used.  The bell tower also includes the Dormition Gate-Church and dates from 1841.
---
Our Lady of Bogolyubovo Cathedral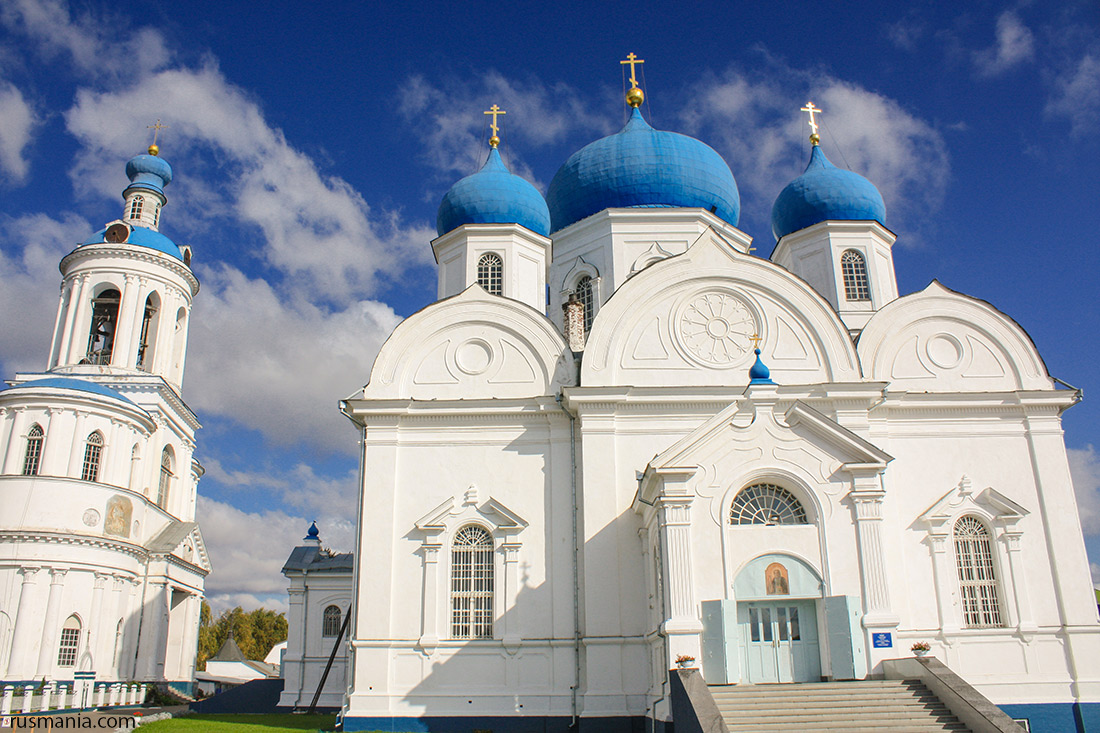 The main structure within the monastery is its main cathedral - the Our Lady of Bogolyubovo Cathedral.  The massive cathedral was built between 1855 and 1866 according to a project by the famous architect Konstantin Ton.  During the Soviet period the cathedral was used as an archive.
---
Nativity of the Virgin Mary Cathedral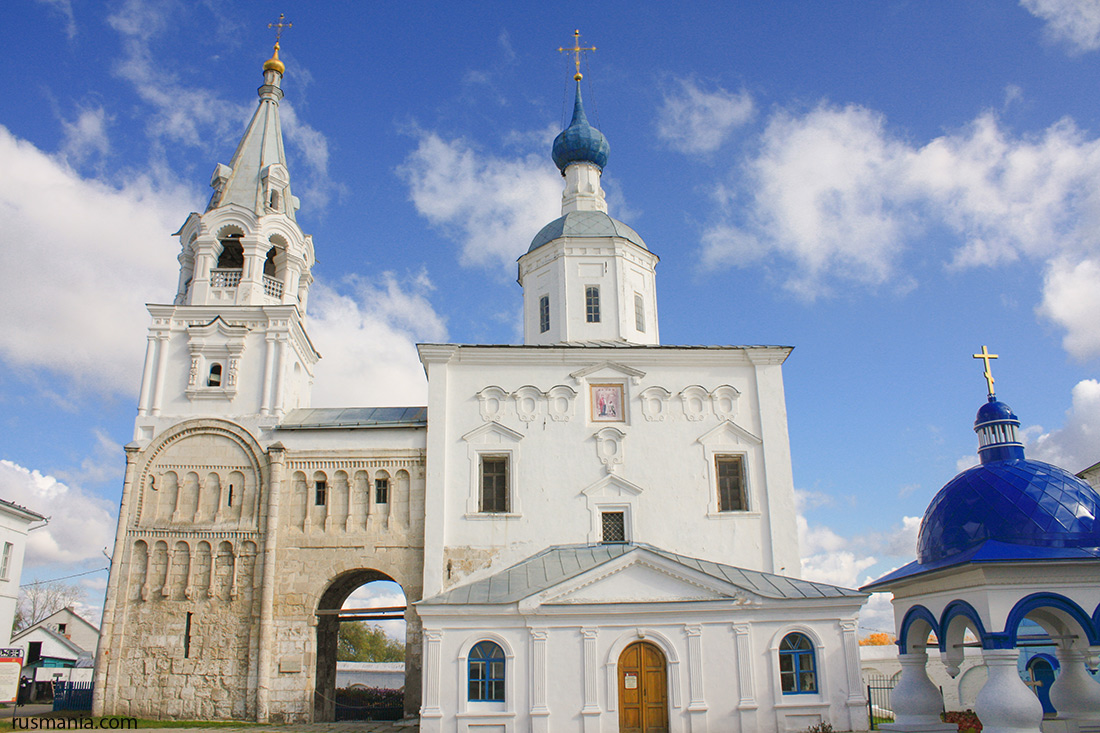 Behind the Our Lady of Bogolyubovo Cathedral is another cathedral - the Nativity of the Virgin Mary Cathedral which was built in 1751 replacing the original church built in 1158 by Andrey Bogolyubsky which collapsed in 1722.  The lower part of the cathedral's bell tower incorporates the only surviving parts of Andrey's palace: part of a stairwell and a passage, which are now protected by UNESCO as one of the White Monuments of Vladimir and Suzdal.  Also nearby is the simple Annunciation Refectory Church which was built in 1683 but considerably rebuilt in 1804. 
 
| | |
| --- | --- |
| Location | 47A Ulitsa Lenina |
| Website | http://sv-bogolubovo.ru/ |