North of the City
Victory Memorial Complex
On the boulevard between Prospekt Pobedy (Victory Prospect) and Ulitsa Karla Marksa (Karl Marx Street), near the northern road into the city, is a memorial complex dedicated to victory in the Battle of the Kursk Salient. It was opened in 1998 to mark the 55th anniversary of the battle. Included in the complex are military equipment of the era, an eternal flame and the tomb of an unknown soldier.
---
St George's Church
Also included in the complex is St George's Church, which was completed in 2008. The church takes the form of a 47 metre bell tower topped with a golden dome. It serves as a memorial to those who fell in the battle, whose names are inscribed on marble plinths inside the church. Inside the dome is decorated with a colourful fresco of the Heavenly Host.
---
Kursk Salient Triumphal Arch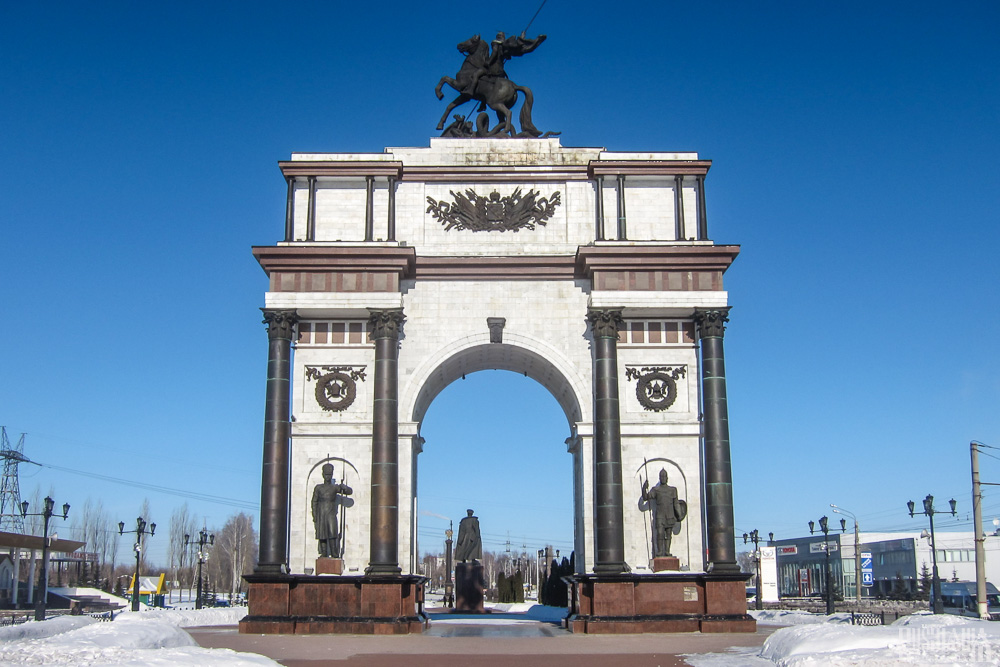 Although it was decided back in the 1950s that a monument to victory at the Kursk Salient should be built in Kursk, work on the Kursk Salient Triumphal Arch only started on a memorial in 1997 and was completed in 2000. The memorial takes the form of a 24 metre tall arch. On the base of the arch are four statues of soldiers from various eras, while the arch is crowned with a statue of St George killing the dragon.
---
Marshal Georgi Zhukhov Monument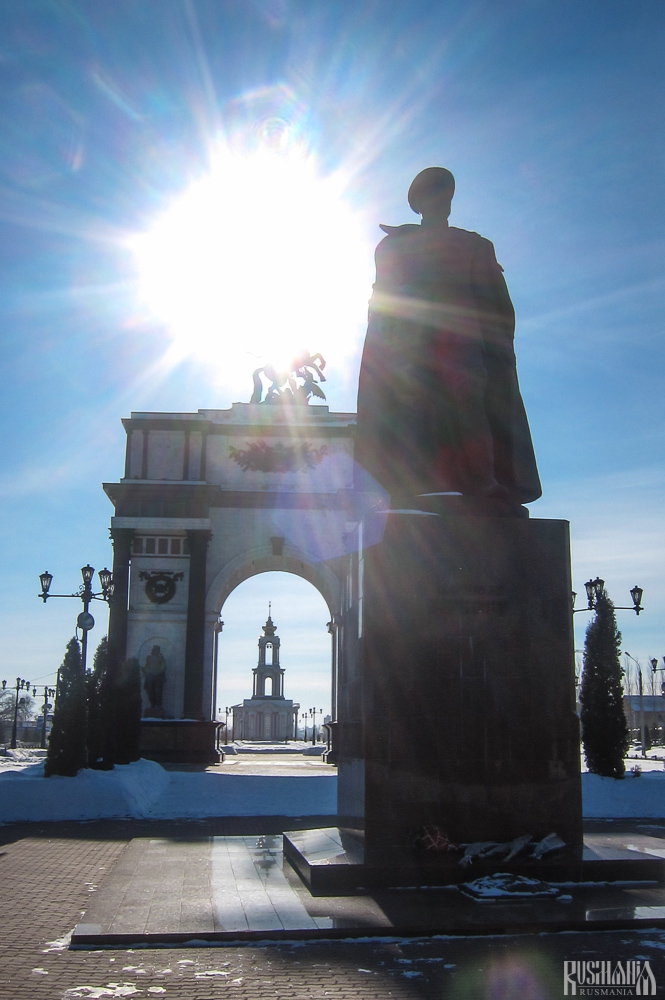 There is also a monument to Marshal Georgi Zhukhov in the complex. Just before the Battle of the Kursk Salient, Zhukov was commander of all troops south of Kursk. It was expected that the Wehrmark would attempt to cut off the salient and Zhukhov argued that the Red Army should at first go on the defensive, exhaust the Nazis and then launch an attack. This approach proved to be the correct one. After the Battle of the Kursk Salient, the Nazis were always on the defensive.
---
City of Military Glory Obelisk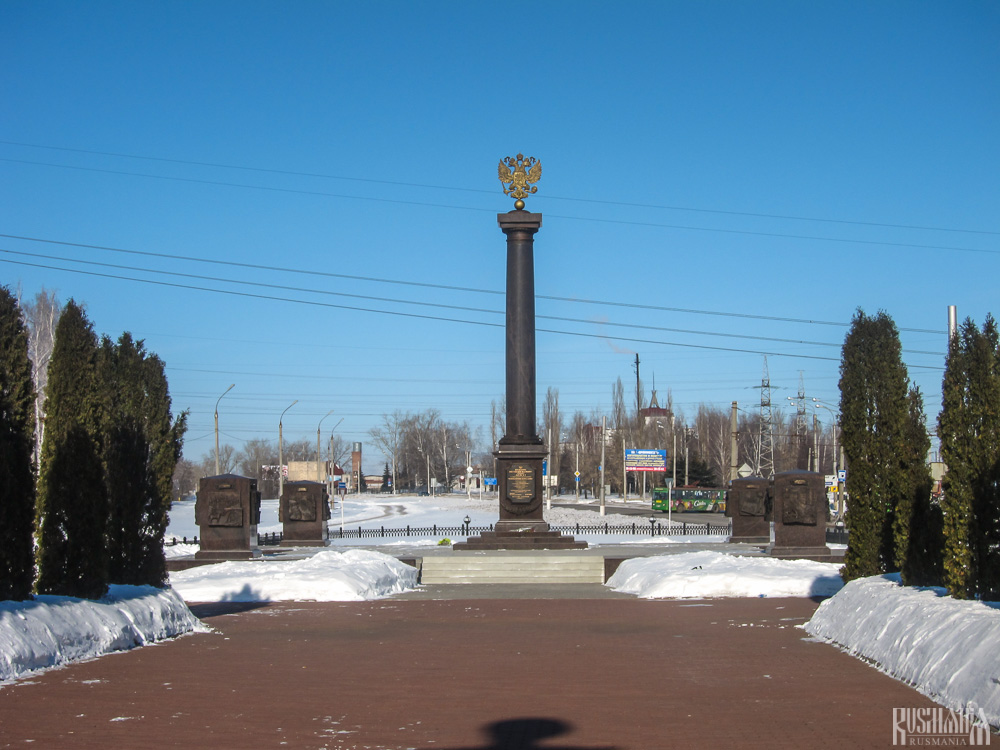 In 2007 a decree of President Putin awarded the title of City of Military Glory on Kursk and in 2001 the City of Military Glory Monument was unveiled at the complex. The monument is the standard City of Military Glory Monument with a granite obelisk with the Russian double-headed eagle on the top. The obelisk is surrounded by four plinths with engravings of the participation of Kursk's warriors in the campaign against the Cumans, the Polish siege of Kursk during the Time of Troubles and, of course, the Battle of the Kursk Salient.
| | |
| --- | --- |
| Location | between Prospekt Pobedy and Ulitsa Karla Marksa |